Arbutus Welcomes Our New Ceramics Artist in Residence – Andritta Bernstein!
Andritta Berstein
Arbutus Folk School – Ceramics Artists in Residence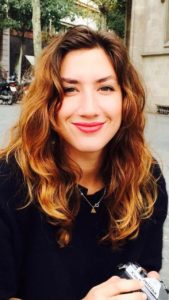 I grew up bouncing back and forth between Seattle and Tacoma, Washington. Losing myself in the creation of objects has always been an exploratory process in times of growth and transition. Drawing, painting and photography were vital outlets to explore the social world around me in my formative years. I graduated from Tacoma School of the Arts in 2008 and grounded myself in Seattle until 2016. I acquired an Associates Degree at Seattle Central Community College in 2011. From 2011 to 2016 I took fine metal classes at Pratt Fine Arts and wheel-throwing classes at Seward Park Clay Studio. Over this five year period before returning to school to finish my undergraduate degree, I supported myself in the service industry and formed strong bonds with artists working in the Seattle area. I have participated in selling my ceramic jewelry at local pop- up shops and The Fremont Sunday Market in Seattle.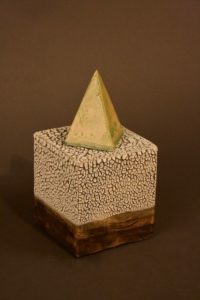 In the Fall of 2018 I graduated from The Evergreen State College with a Bachelor of Arts emphasizing in Art Theory and 3D art in Ceramics and Metal Working. On the endeavor of acquiring my undergraduate degree at TESC I have reclaimed my passion for working with material with a new perspective on the conceptual and social practices within craft art. I plan to immerse myself in the world of ceramics, evolve as a working artist and start building an artistically driven community.
View more of Andritta's work at www.aobceramics.com
Eric Cannizzaro
Arbutus Folk School – Woodworking Artists in Residence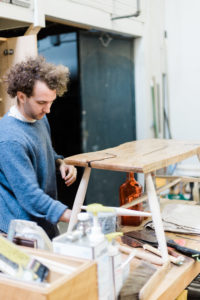 I grew up in Vermont, where I spent my free time exploring and searching for birds. After high school I spent a few years working odd jobs and traveling in Central and South America, finally deciding to enroll at the Evergreen State College to study Natural History in 2010.
At Evergreen I found my way to the woodshop and began working with Madeline Morgan, who focused me on handwork, and with whom I explored tool making, instrument making, Japanese joinery, furniture making, design and philosophy. Between field biology, odd jobs, and woodworking, I've been able to make a living.
My interest in woodworking and craft centers on functional objects, and is tied to ideas of dignity, autonomy, and beauty. My current focus is on green chair making.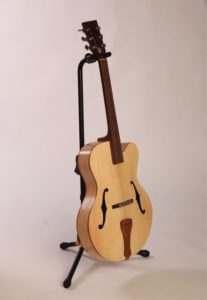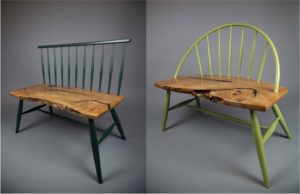 You can find Eric on Instagram @eric.cannizzaro
Past Artists in Residence:
Ceramics:
Sarah Farley (Ending Oct 31st, 2018)

Pamela Davis

Nicole Gugliotti