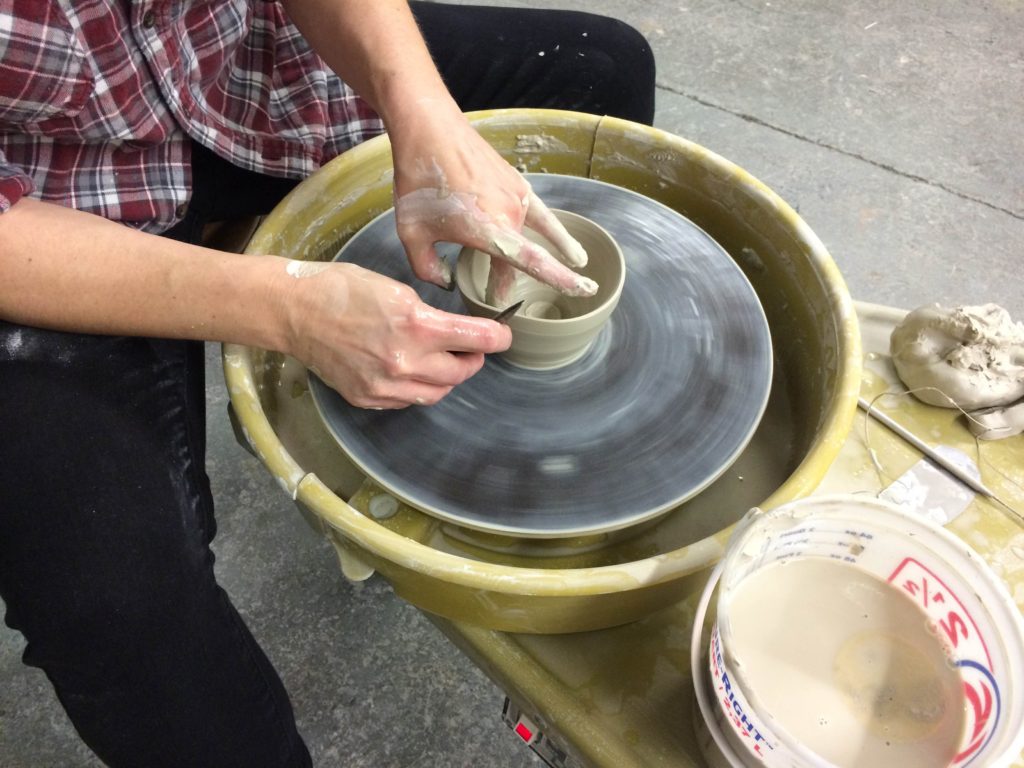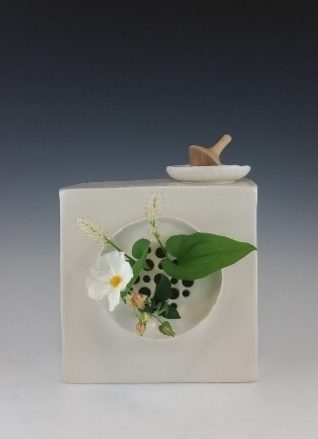 Open Ceramic Studio
Ceramics Open studio time is unstructured time for students with basic skills to practice independently to enhance their abilities. To participate, enroll in an "Open Studio" session on our registration page (click on the big red "Register for Classes" button on the right side of this page.)
Students currently taking ceramics classes at Arbutus may work on class projects and practice independently. Instruction is not included in open studio time though a studio aide will be on hand to answer questions. Open Studio does include use of the ceramic studio, tools, and equipment. Students currently enrolled in classes do not need to pay additional fees for clay, glaze and firings to participate in the open studio.
Participants not enrolled in a class are also welcome to register for open studio time for handbuilding techniques (wheels are reserved for students enrolled in an Arbutus wheel throwing class). Work is subject to additional clay and firing fees. Participants are required to have ceramics skills and should be able to use the studio to work independently. Please note: pottery wheels are reserved for students currently enrolled in a wheel throwing class at Arbutus Folk School. During times when we don't offer wheel throwing, non-students can use the wheels during open studio. Feel free to ask!
"A la carte" fees (bring cash or check to class):
Open Studio – $18 per night
Clay – $10 – $13 per 25 lb bag
Firing Fee – see diagram below
Glazes included in firing fee
Open studio hours are typically scheduled on Mondays from 6:00-9:00 PM, except for the 2nd Monday of every month. Please call us or email if you have questions about the schedule.
Arbutus Folk School is not able to fire work made outside of our ceramics studio.
Please note:
We cannot accommodate production potters.
Participants must use clay and glazes provided by Arbutus Folk School.
Anyone under 18 must be accompanied by a registered adult.
Wheels are reserved for students currently enrolled in a wheel throwing class at Arbutus Folk School.
Our studio continues to evolve! We may need to adjust these guidelines periodically.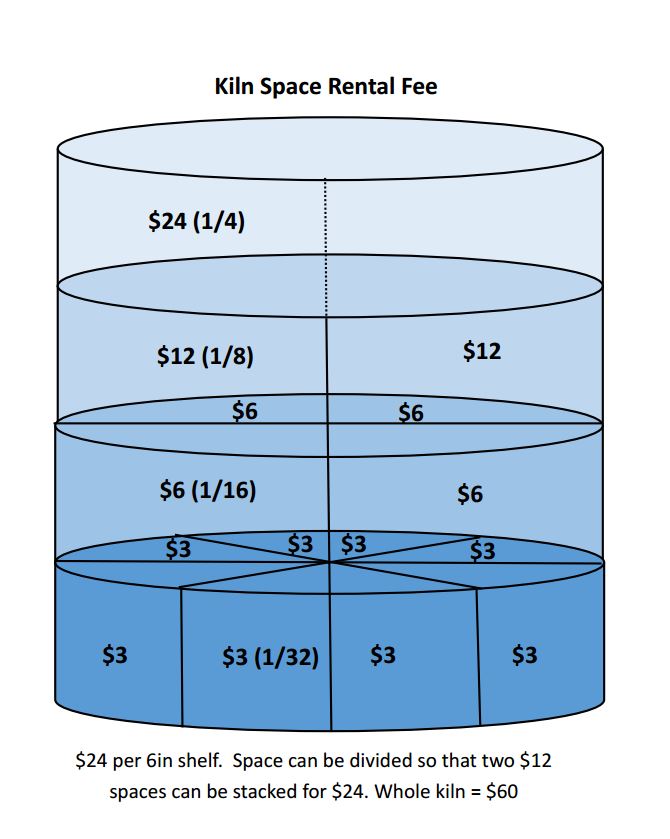 Group Parties!
If you are interested in arranging a private group ceramics activity, contact us! We can host youth birthday parties, scout or church groups, homeschool groups, adults, commemorations, celebrations…you name it!  Have fun and be creative TOGETHER!