Our physical address is 610 4th Ave E., Olympia, WA 98501 (no mail here please!). We have a teaching woodshop with 8 benches, a ceramic studio with 10 wheels, blacksmithing studio, weaving loft, classroom spaces, small retail space and offices.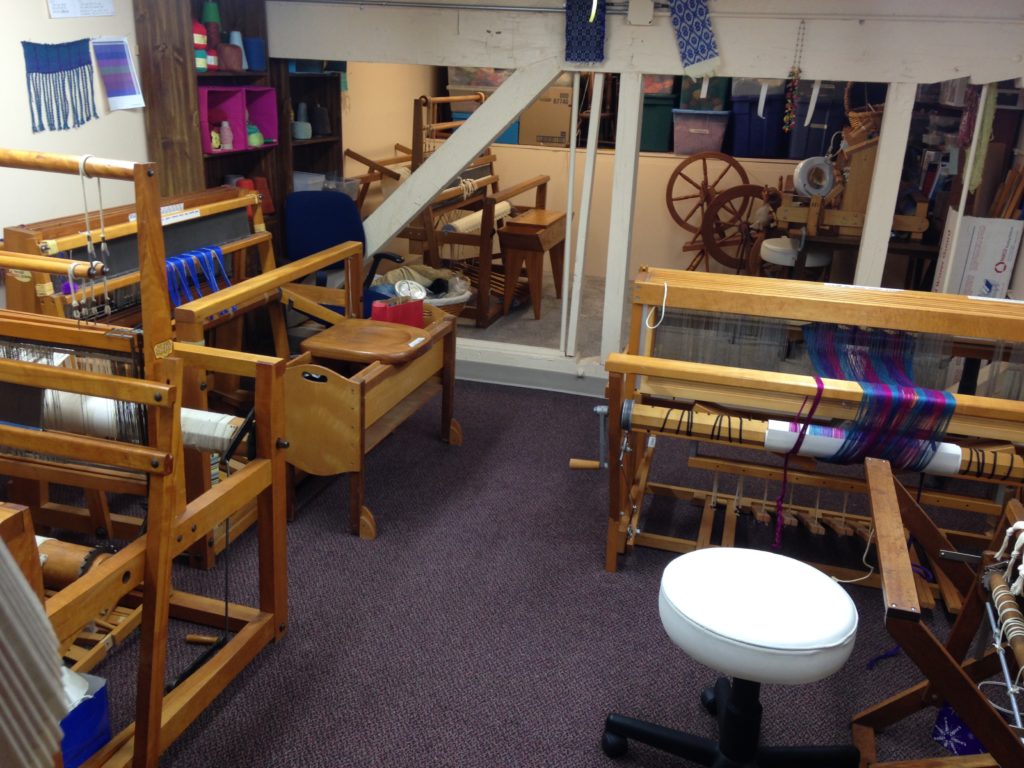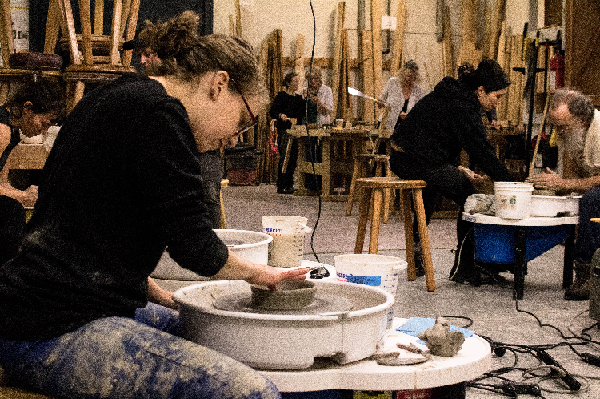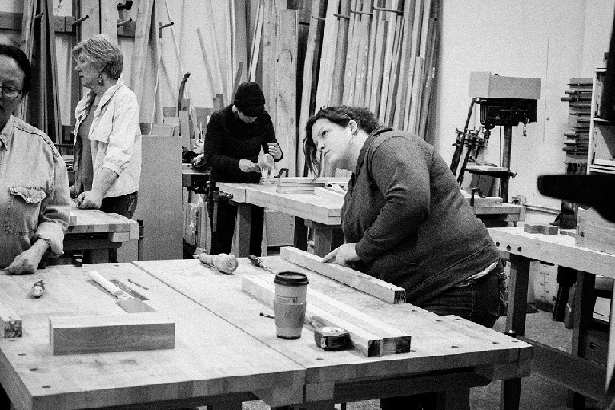 Looking Ahead
Our current home in downtown Olympia is serving us well for now but we have begun looking at our long-term facility needs over the next 6-10 years. Our ideal facility would include:
At a minimum we must accommodate a woodshop, ceramic studio, metal studio, fiber studio, offices, performance hall with dance floor, commercial kitchen,
Current woodshop is about 900sf. Ideal would be at least 1400sf. Space for table saw, lumber storage, 10-12 work benches, secure tool storage, project storage
Current ceramic studio is about 1,000sf. Ideal would be at least 1200sf. Space for 2 or 3 electric kilns, large gas kiln, shelving, project storage, glaze-mixing/storage, sinks with clay traps
Current blacksmith forge is located offsite. Ideally we would bring this studio to the main campus.
Current weaving studio is about 500sf. Ideal would be 1,200 or more.
2 or more flexible classrooms spaces, capacity 25, with tables
Studio space for artists in residence,
At least 1,000 sf office space
Historically important location, historic character with craftsmanship, inviting destination, sustainable operations, food and accommodations nearby. We want to a destination showcasing craftsmanship!
Parking/deliveries: we bring lumber, clay and other large shipments in. Students carry projects out.
Small guest apartment or 2 for visiting artists, and perhaps an apartment for artist residencies.
In the longer term, we would like to add studios for welding, fine metals, glass, bronze and perhaps more.
We are committed to having a presence in the greater urban area of Olympia, but we are open to a rural facility that could support some of these activities as well.
Here is a photo of our dream dance/performance space. Shouldn't every community have a space like this?