Arbutus Lumber Rack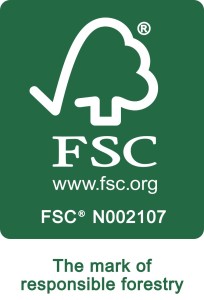 We sell a wide range of locally milled lumber that is well suited for the woodworking and crafts community. All of our lumber comes from two sustainable sources:
1) local small woodland owners whose forests are certified as sustainably managed by the Forest Stewardship Council® (FSC®), and
2) urban trees salvaged by the City of Olympia and milled at the Cedar Creek Correctional Facility. A portion of the sales of the urban tree lumber will go into a scholarship fund for class tuition for low-income students at the School.
All lumber is in standard dimensions ranging from ¾" – 2" thick and 2" – 12" wide. Unique grades are also available, including spalted, figured and live edge.  However, we can supply lumber in most common dimensions, as well as over-sized slabs or beams.
The lumber rack is open during our regular public hours from 10am – 2pm Monday and Thursday.
Lumber species include:
Red alder
Big leaf maple
Western red cedar
Western hemlock
Beech
Elm
Red oak
Black Walnut
Urban Wood Utilization Project
Arbutus has partnered with the City of Olympia and the Washington State Dept of Natural Resources on an Urban Wood Utilization Project.  The project diverts high-value trees that need to be removed from public right-of-ways to Cedar Creek Correctional Facility where inmates participate in a paid workforce training program to teach milling and woodworking skills.  The trees are diverted from the waste stream into the hands of woodworkers, artists and furniture-makers.  The program was a two-year a federally-funded pilot project. Although the funding ended in 2015, the wood is still available at Arbutus – while it lasts!
Legion Way Oaks
As part of the Urban Wood Utilization Program, Arbutus received lumber from the historic "Legion Way Oaks." These trees were planted along Legion Way in Olympia on Armistice Day in 1928 as a living memorial to honor local veterans.  Unfortunately, over 30 years ago the trees were topped to accommodate overhead utility lines. While topping was once an accepted pruning practice, we now know that tree health and safety is compromised. Due to unnaturally shaped and weakened branches and trunks, which are subject to failure, the city created a multi-phased removal and replacement plan. Following removal, several of the publicly-owned trees were diverted from the waste stream to become part of the pilot project funded by the U.S. Forest Service, State & Private Forestry. The skill-development program at Cedar Creek Correctional Center trained inmates to mill the trees into lumber, dry the wood and build small woodworking projects.  This lumber is for sale for a limited time at Arbutus.