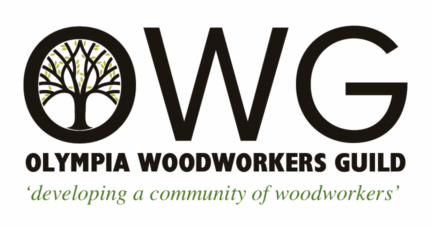 The Olympia Woodworkers Guild started in 2017 with the mission of developing a community of woodworkers in the Thurston County area. In 2021, we have grown to over sixty diverse members. We welcome all levels of woodworkers, from beginners to professionals. As a program of Arbutus Folk School we provide education, monthly meetings featuring expert woodworkers, and community support. We are currently meeting via Zoom but will again meet in-person when restrictions from COVID19 are relaxed. Find more at
www.owwg.org
.
The benefits provided to members of the Guild include:
•Vendor Discounts on supplies, materials, tools
•Access to virtual online meetings 
•Access to in-person meetings at the Arbutus Woodshop (when conditions allow)
•Professional Speakers
•A Resource Guide for Woodworkers
•Field Trips 
•Annual Shop Tours 
•The ability to find and team up with a Mentor to Improve your Skills (or to be a Mentor)
•Members' Only Access to special Deals and Sales
•Online access to the OWWG Member Directory
•Ability to participate in Community Projects
For more information please email Bill Cogswell at willcee@usa.net or call Bill at 360-584-7667. We also encourage you to visit the Guild Facebook page.