"We had a wonderful time and will use what we learned for Easter holidays. Thank you! Great class!"
"Totally new for me and I was able to do it and have a cool keepsake."
"Historically, culturally informative and fun!"
"Appreciated the sharing of traditions, and gained a new skill."
UKRAINIAN PYSANKY, MAY 2021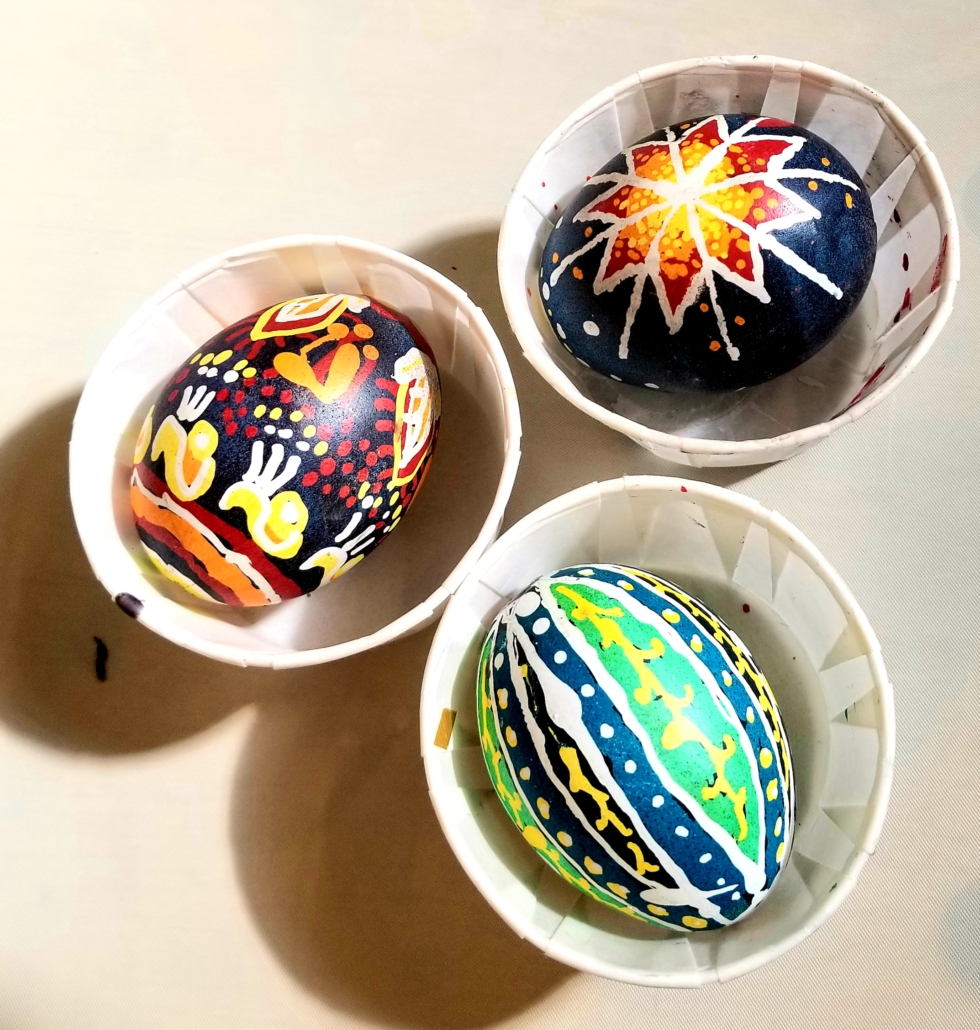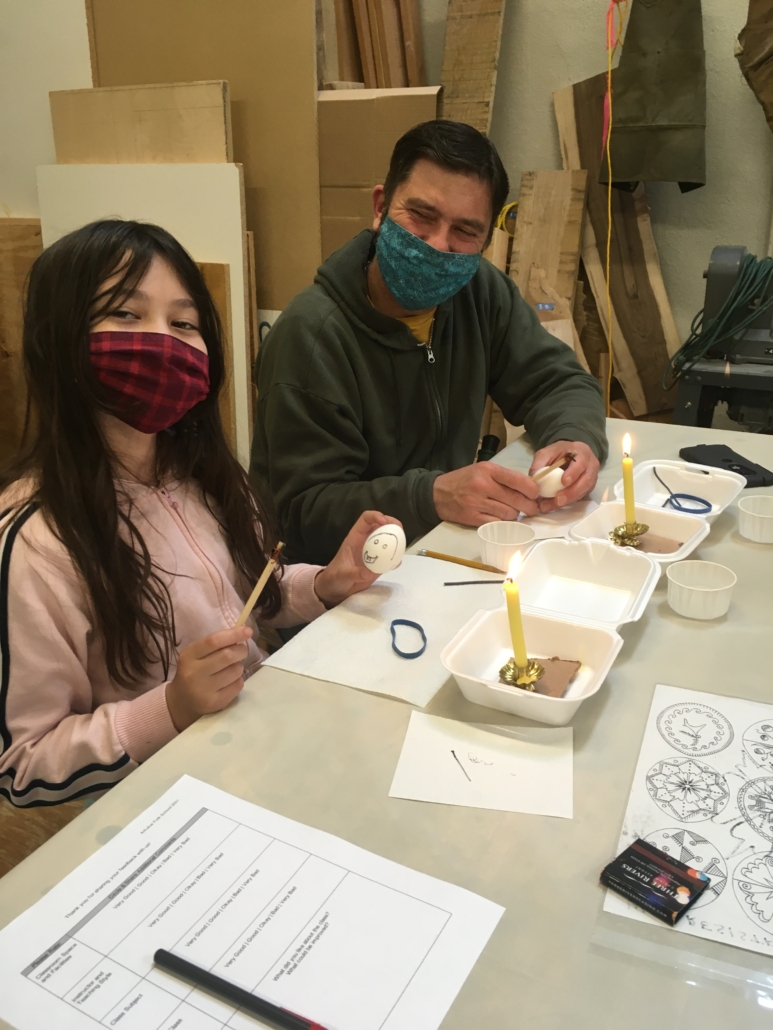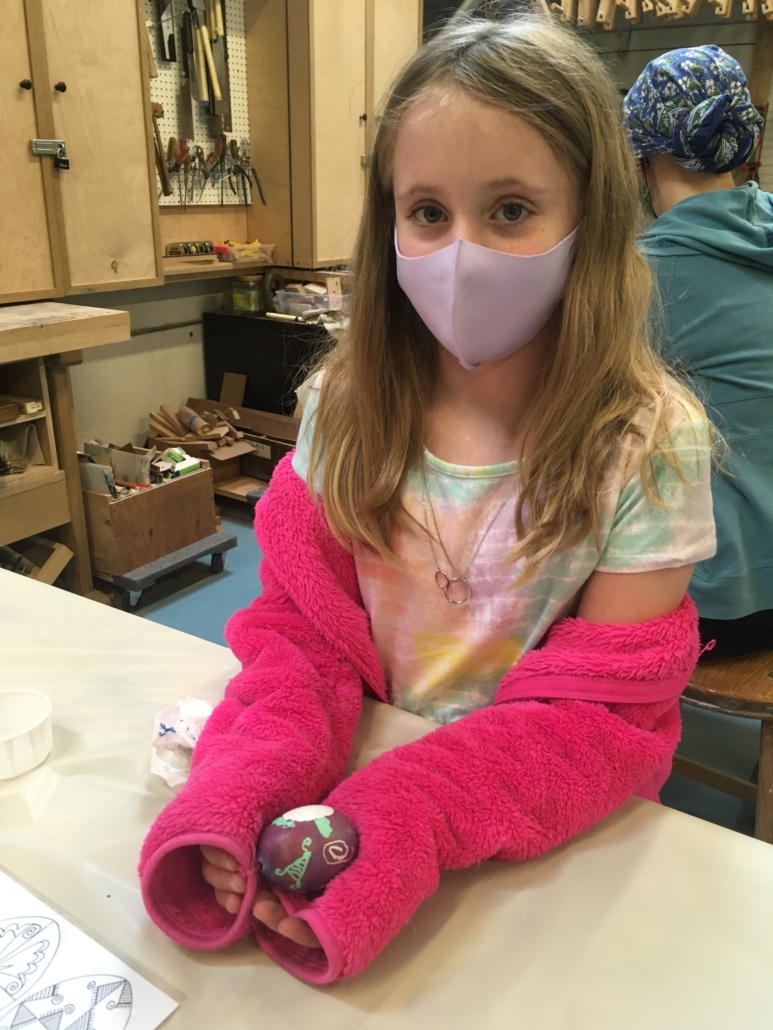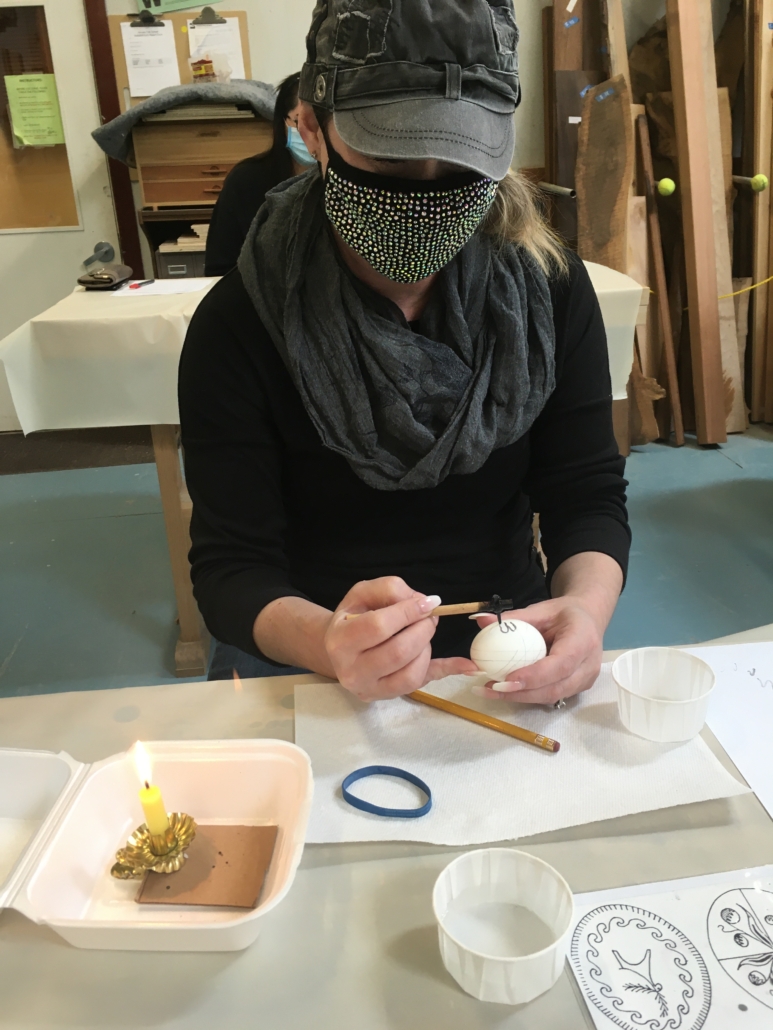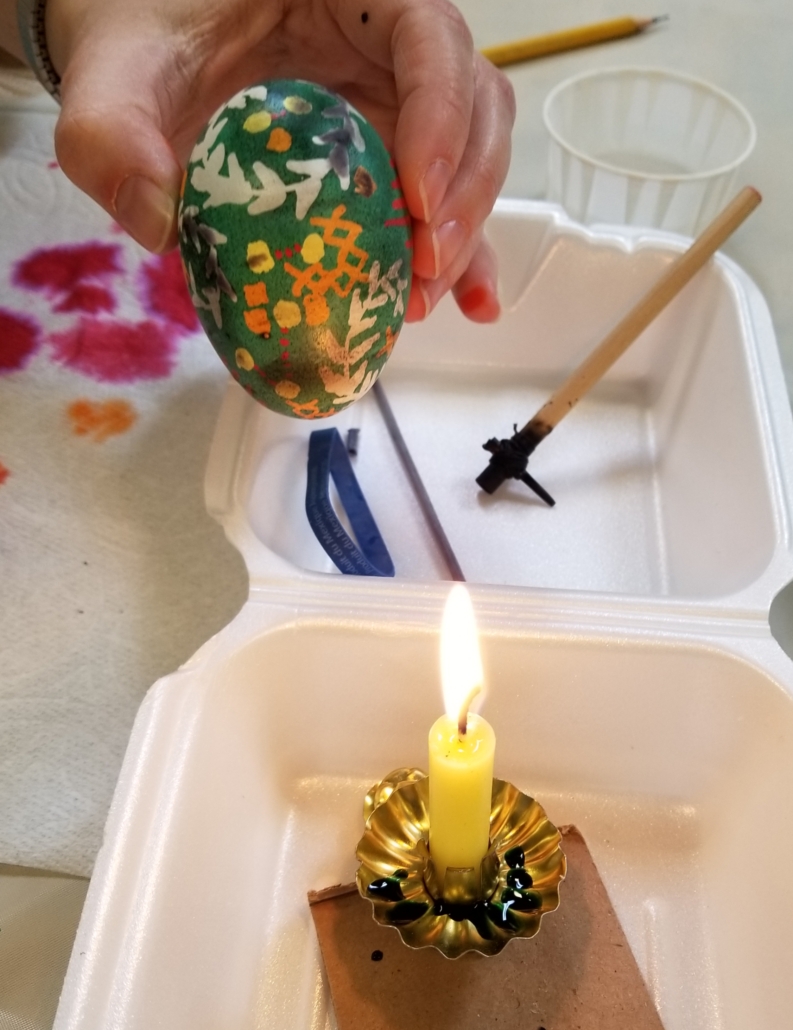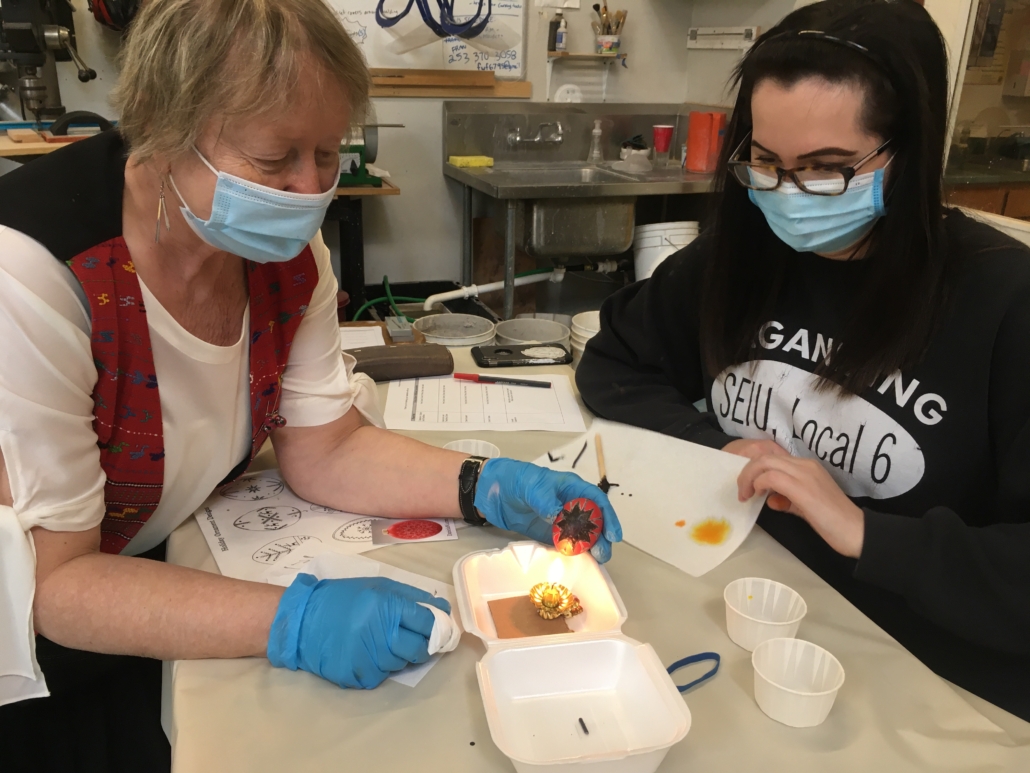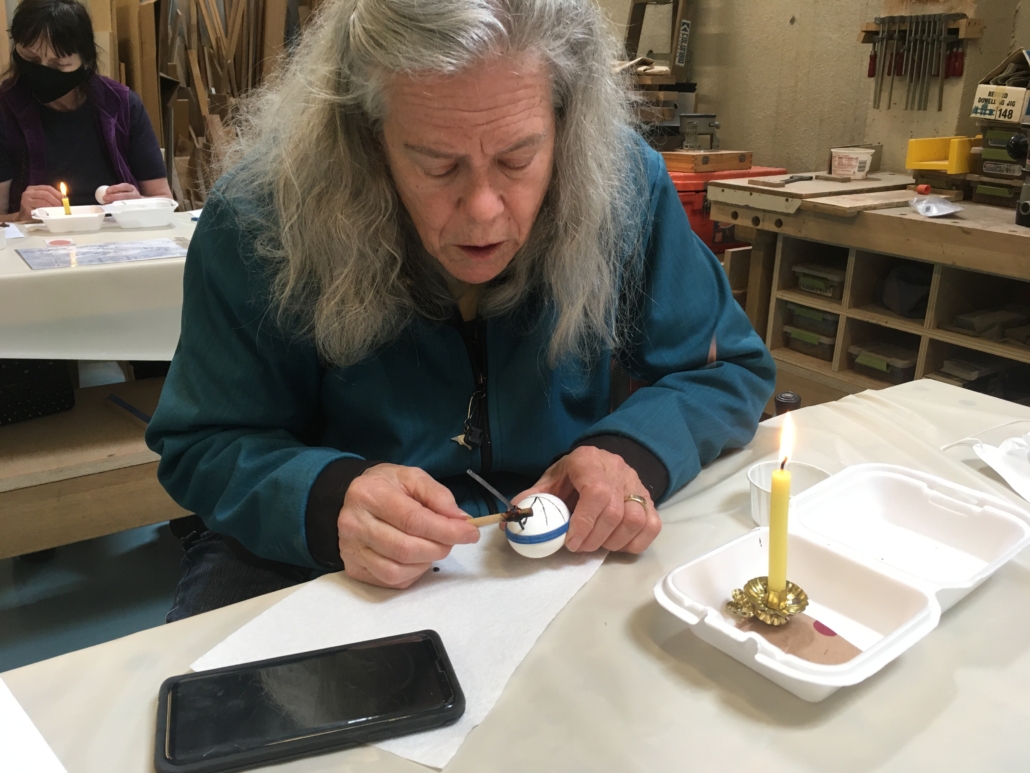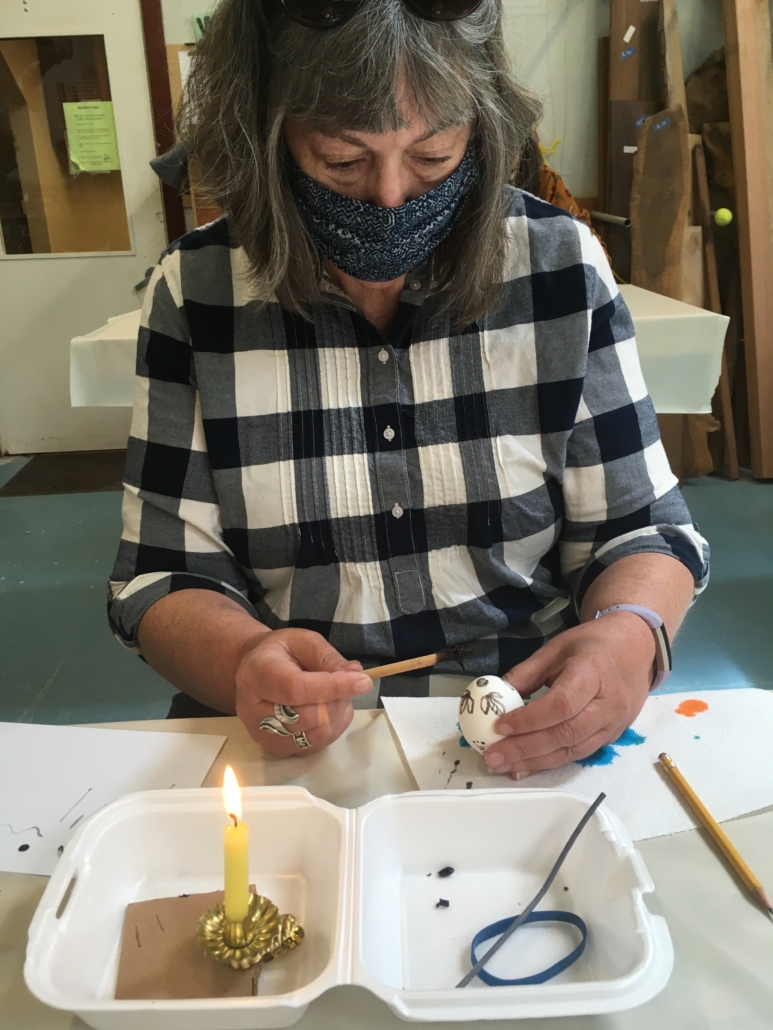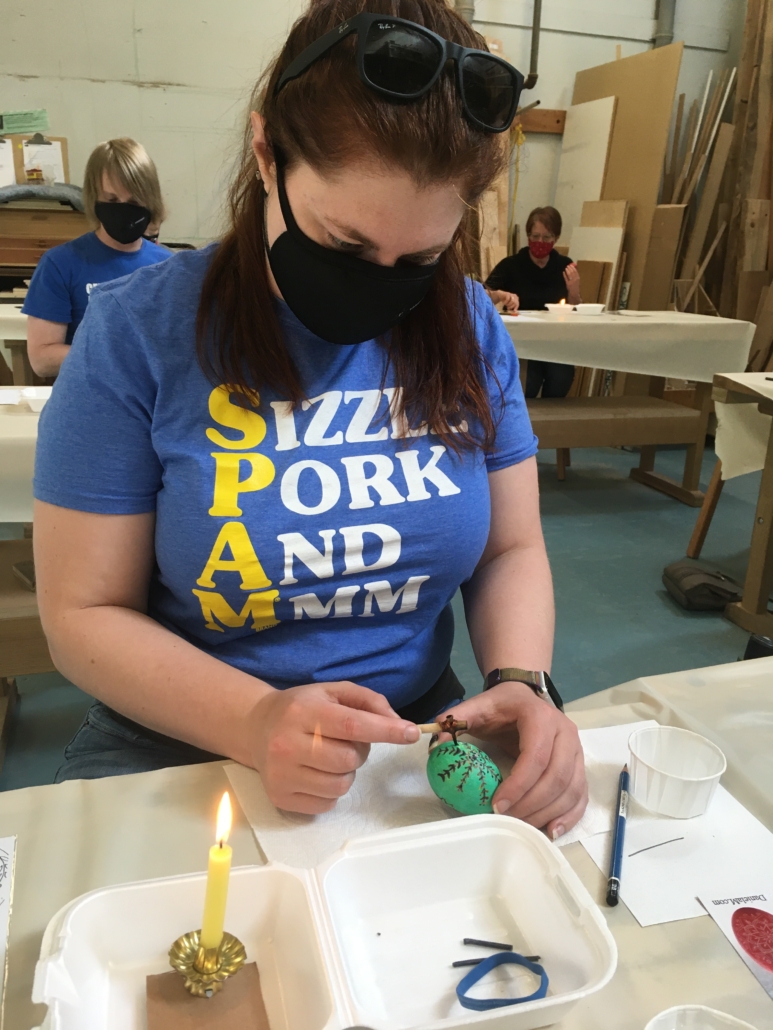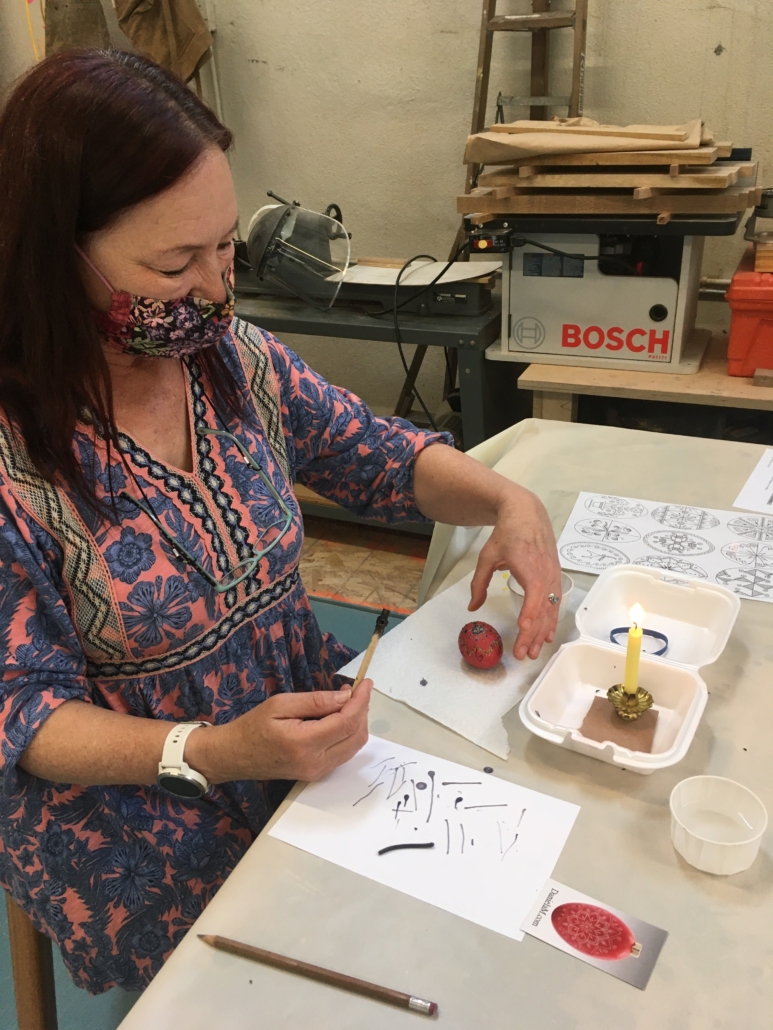 CEDAR BARK BRACELETS & LEGENDS, JUNE 2021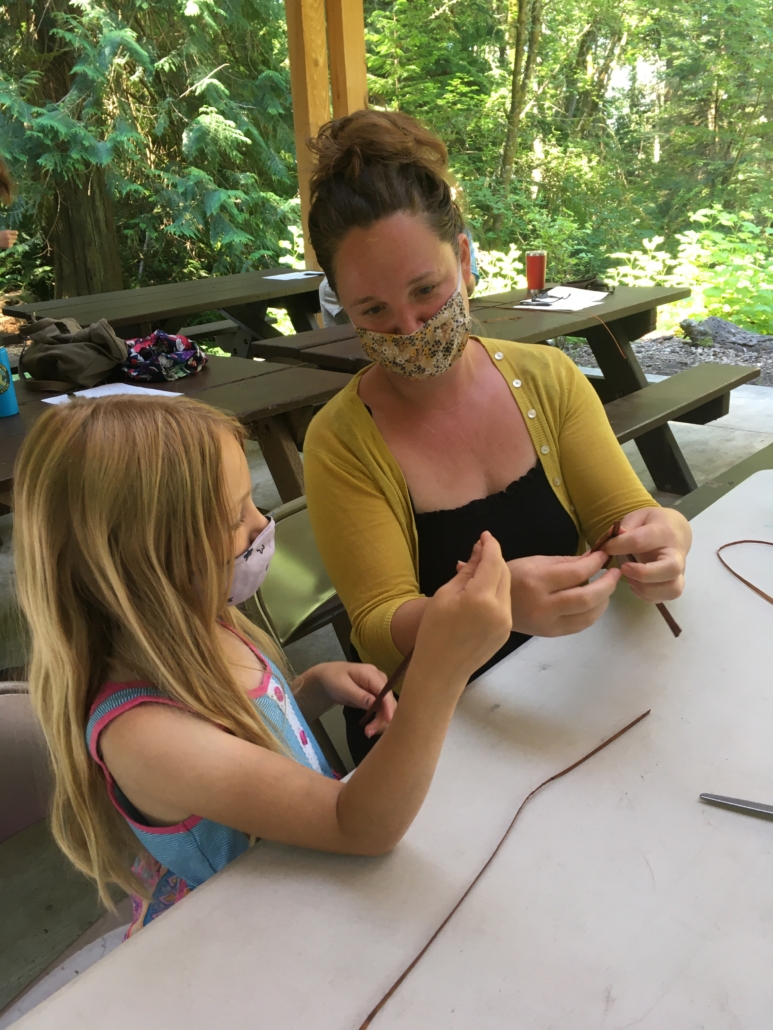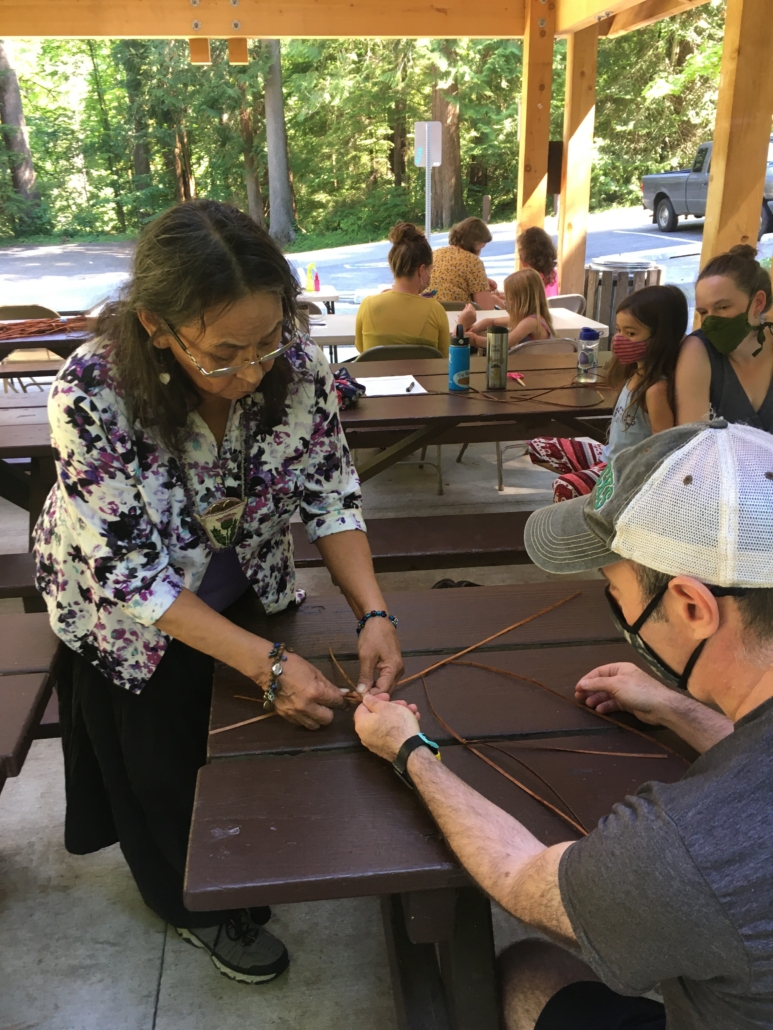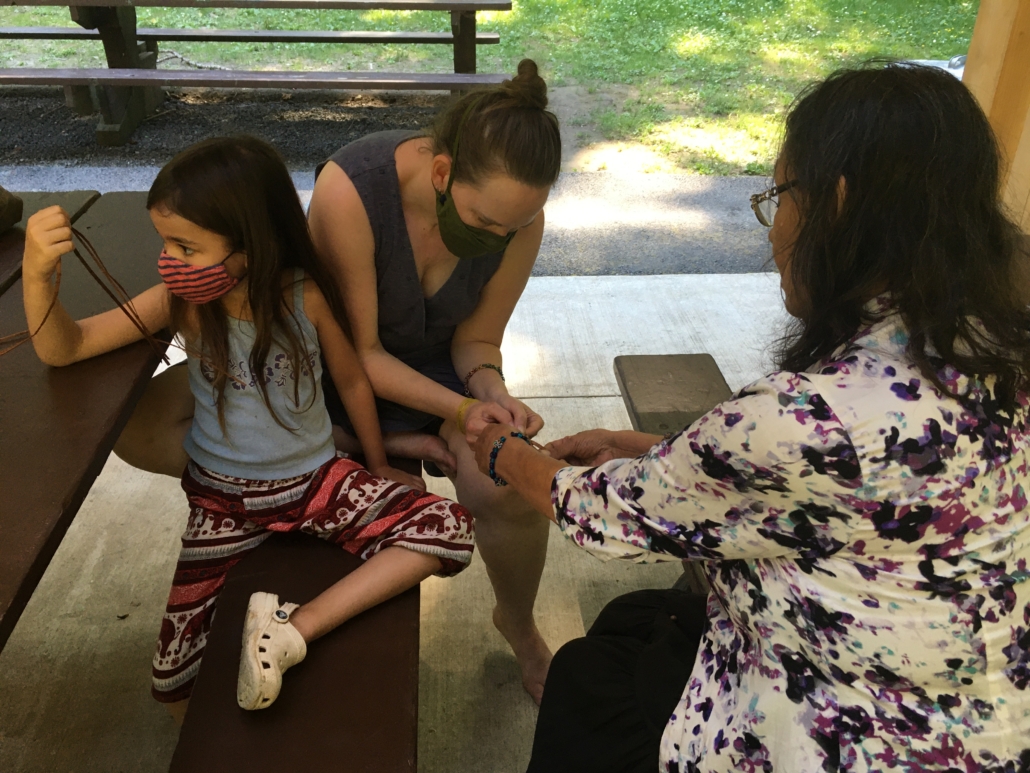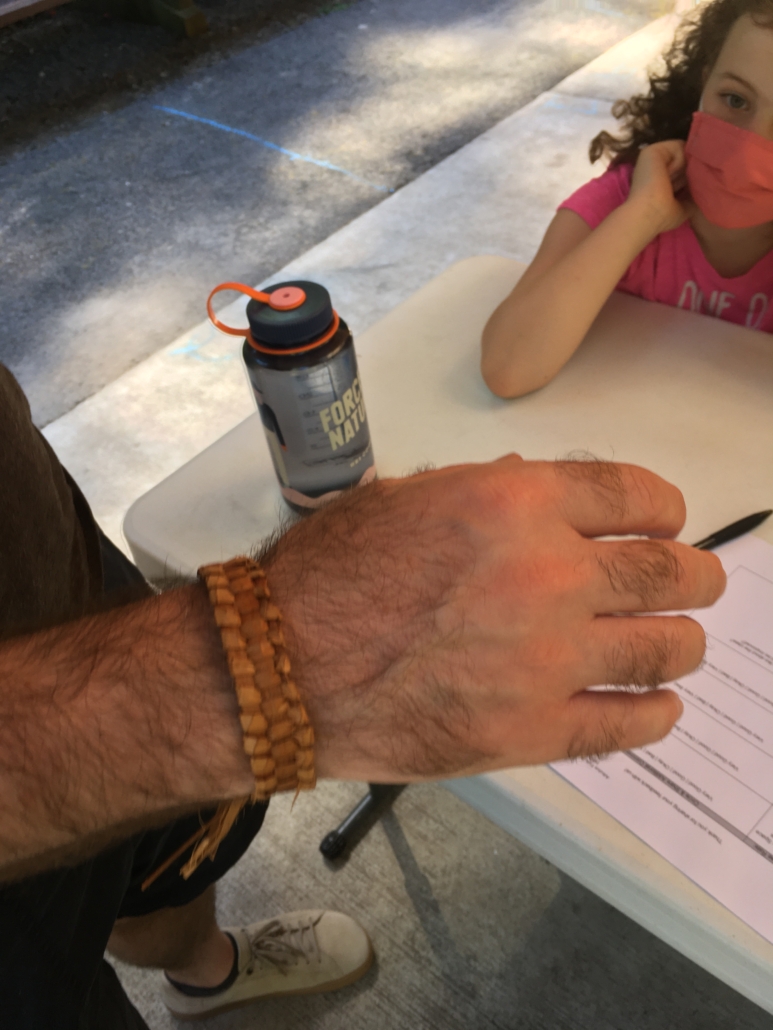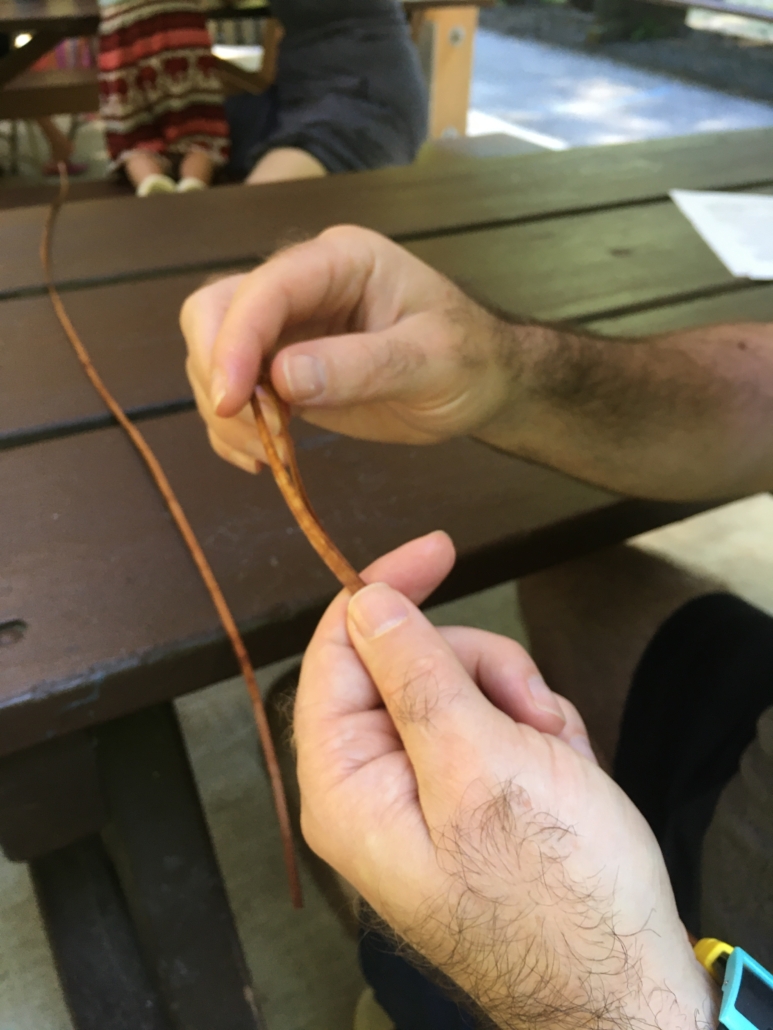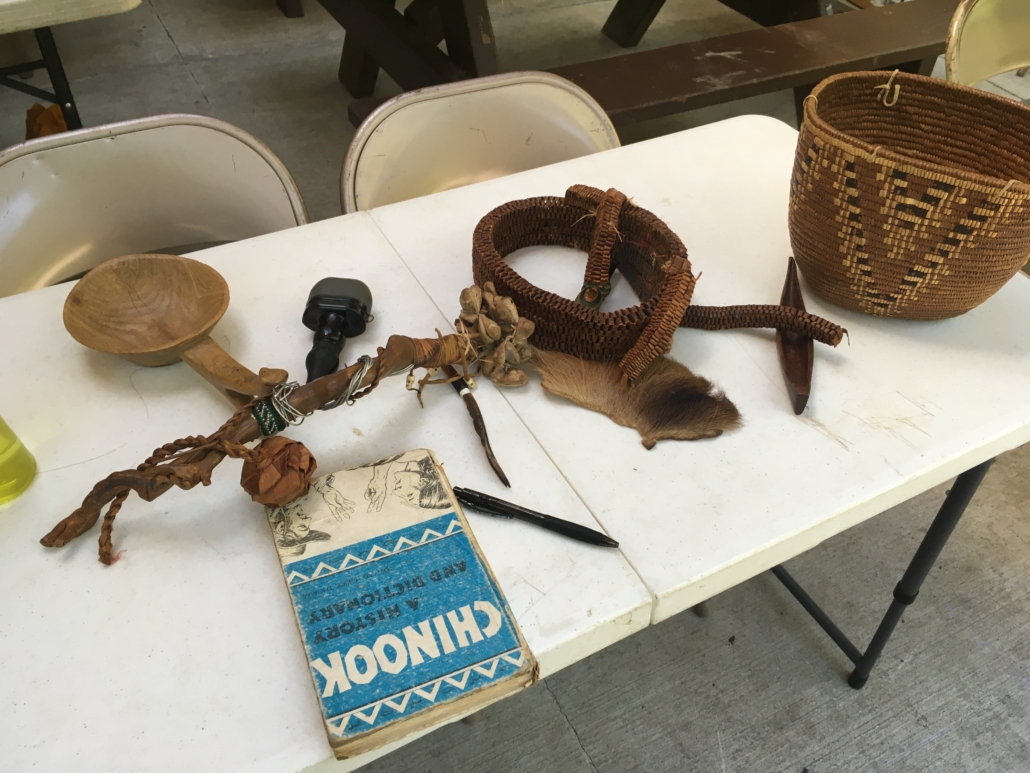 BUCKSKIN MOCCASINS, JULY 2021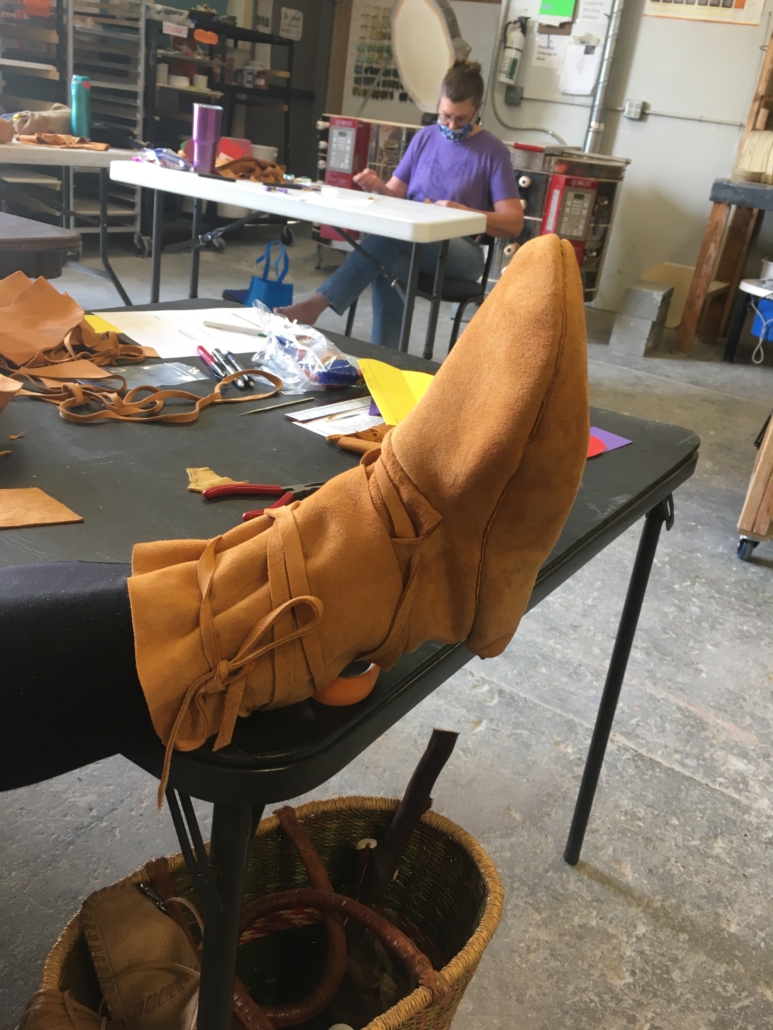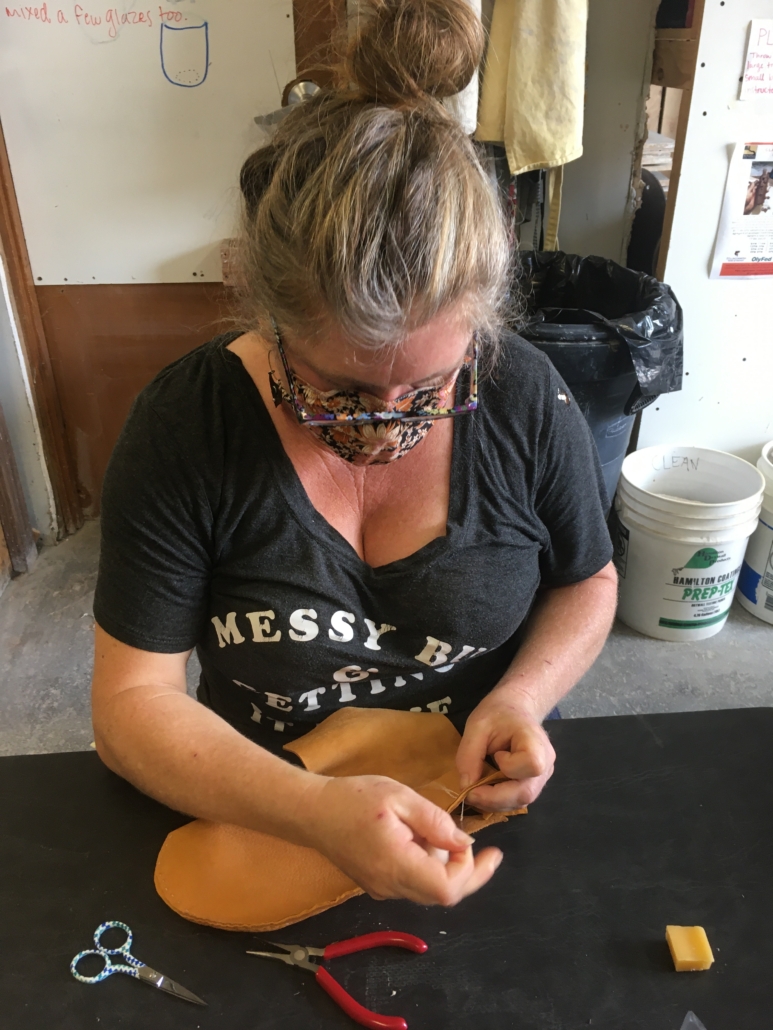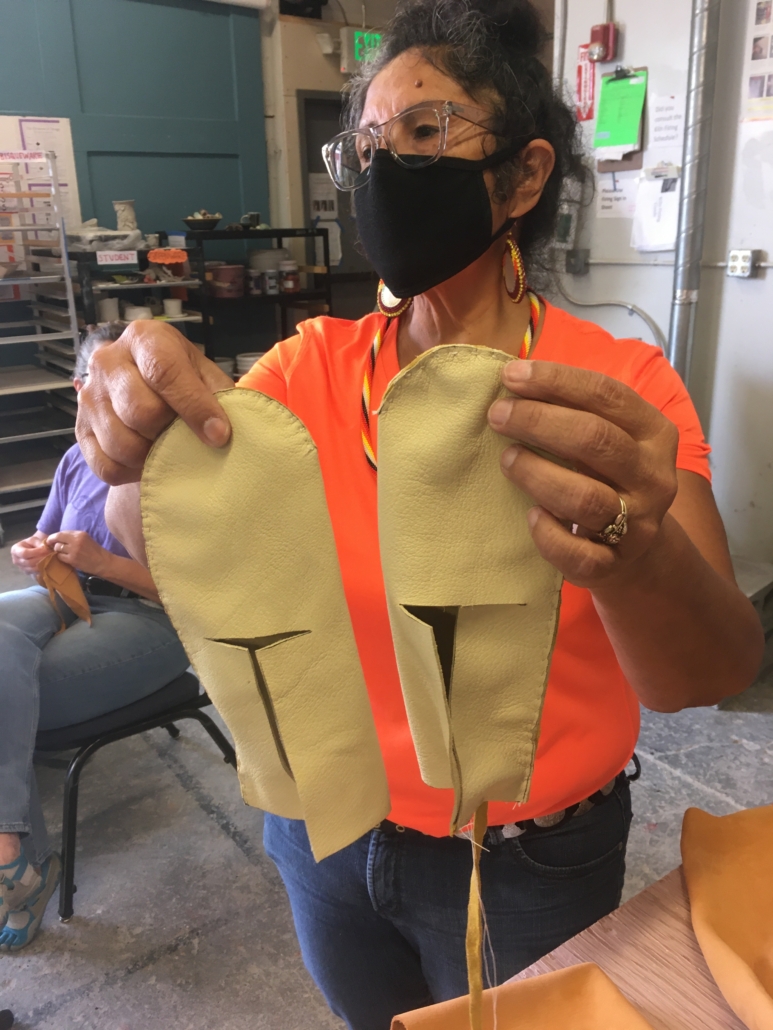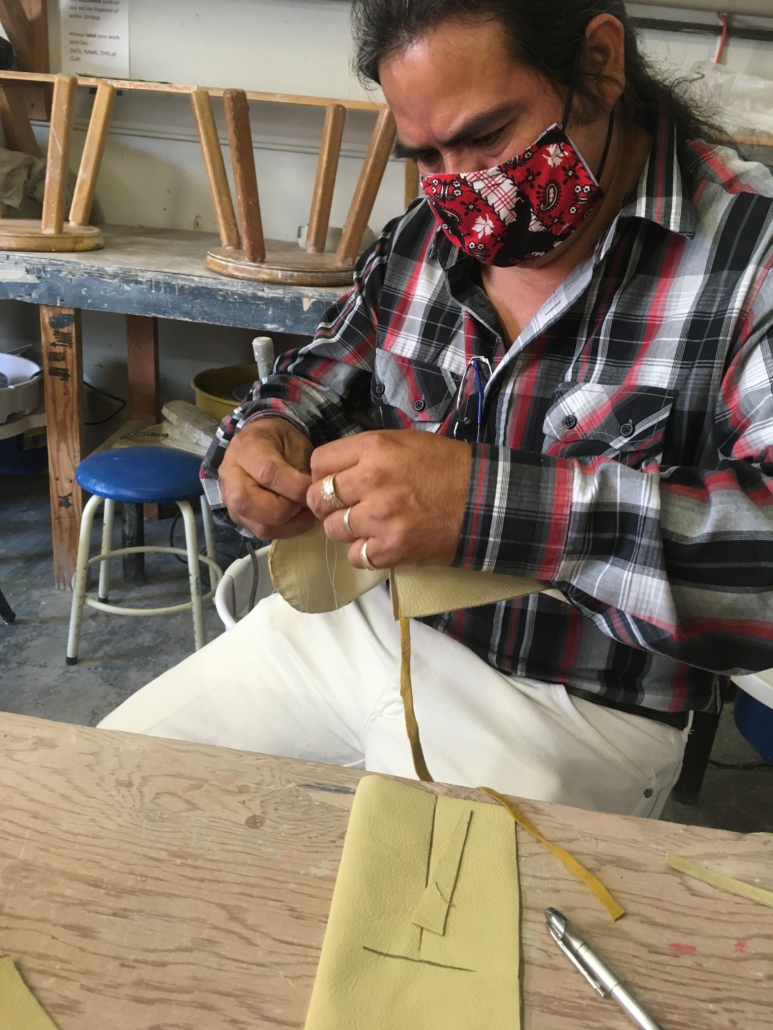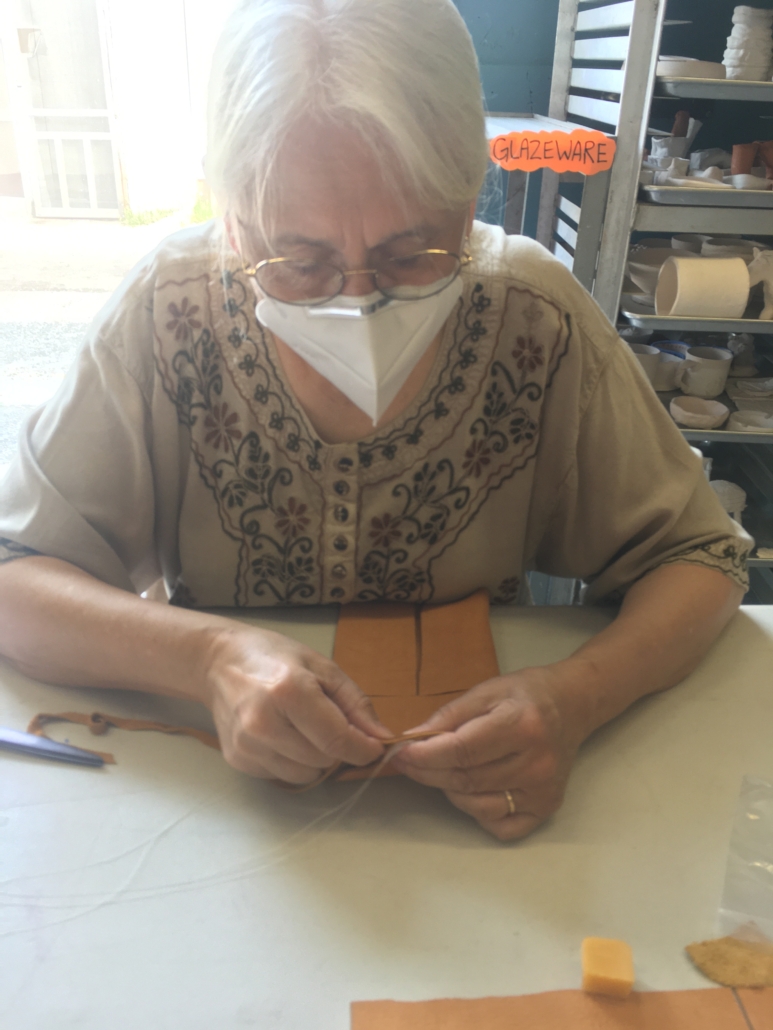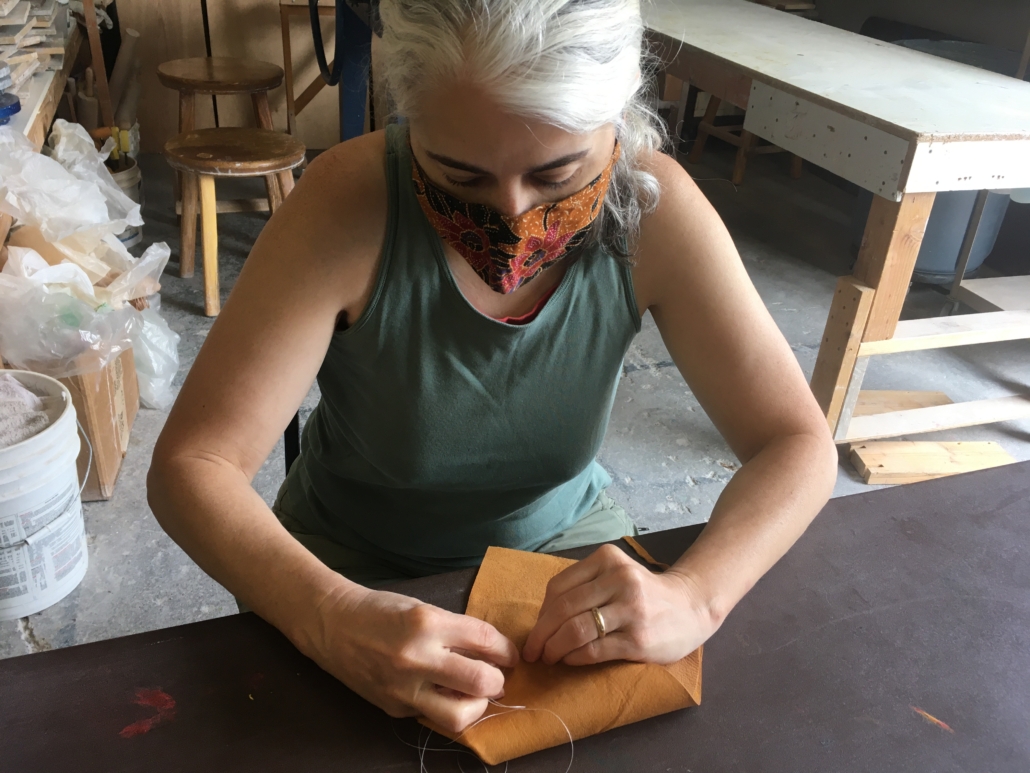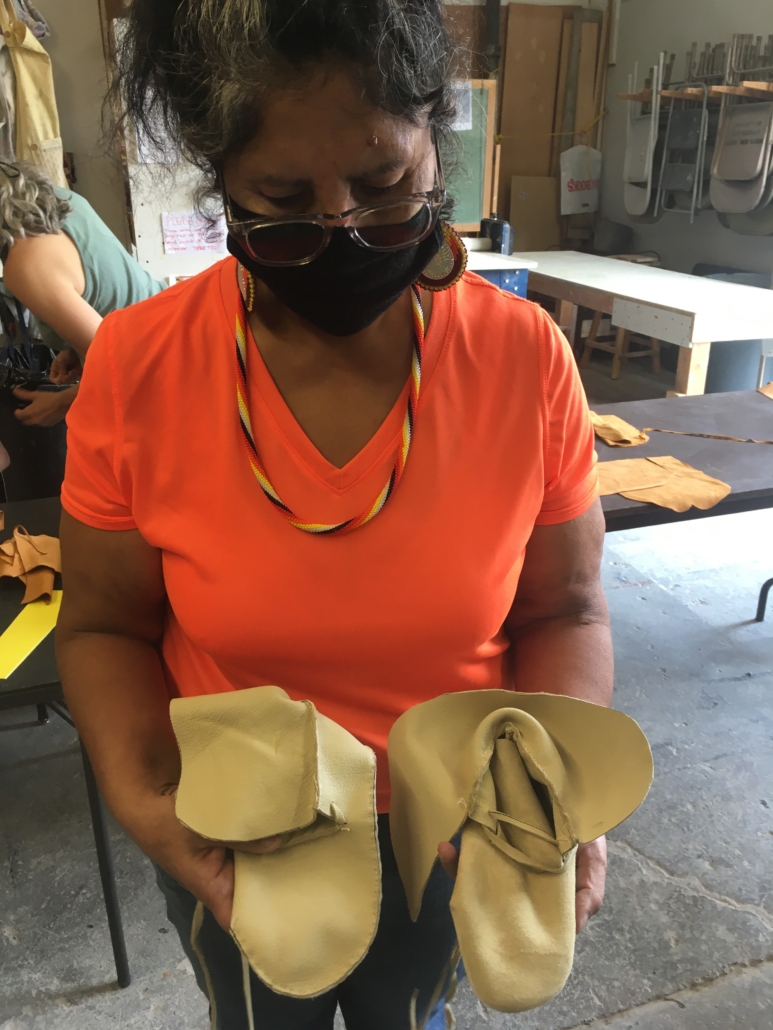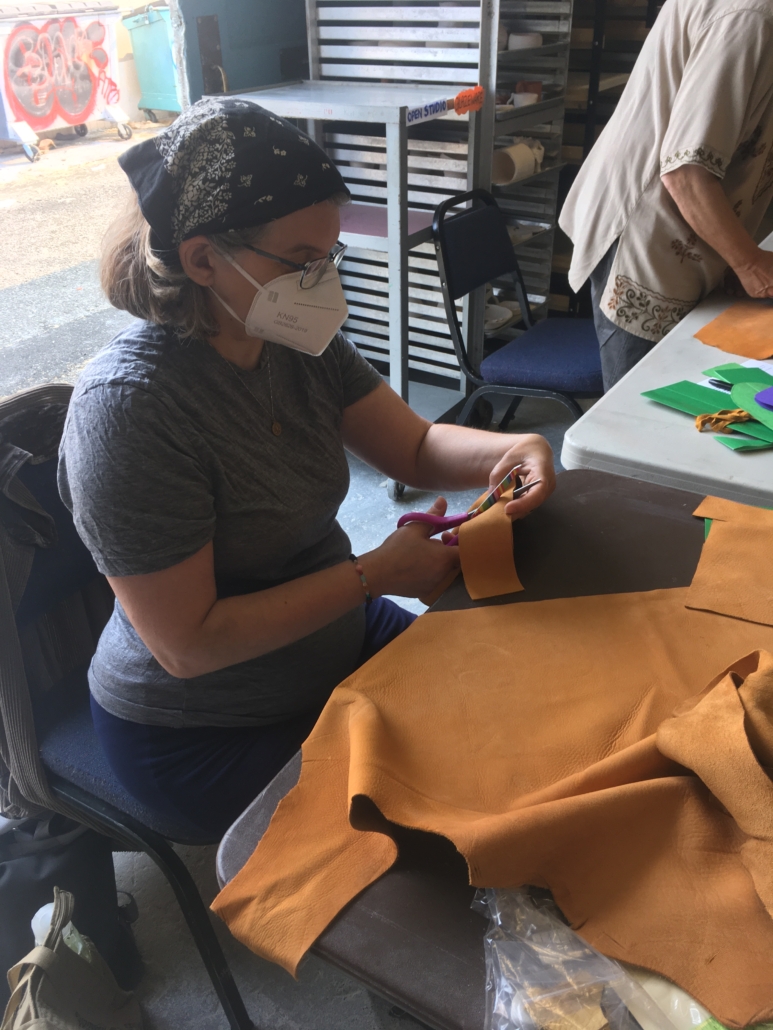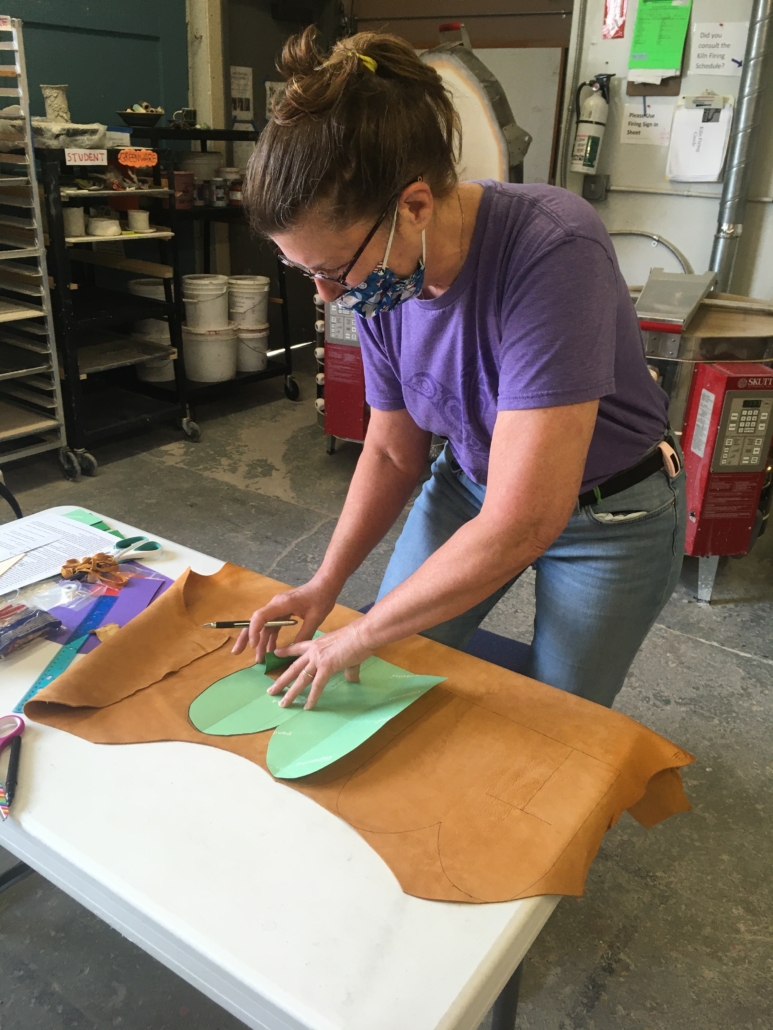 CEDAR BARK ELK & LEGENDS, DECEMBER 2021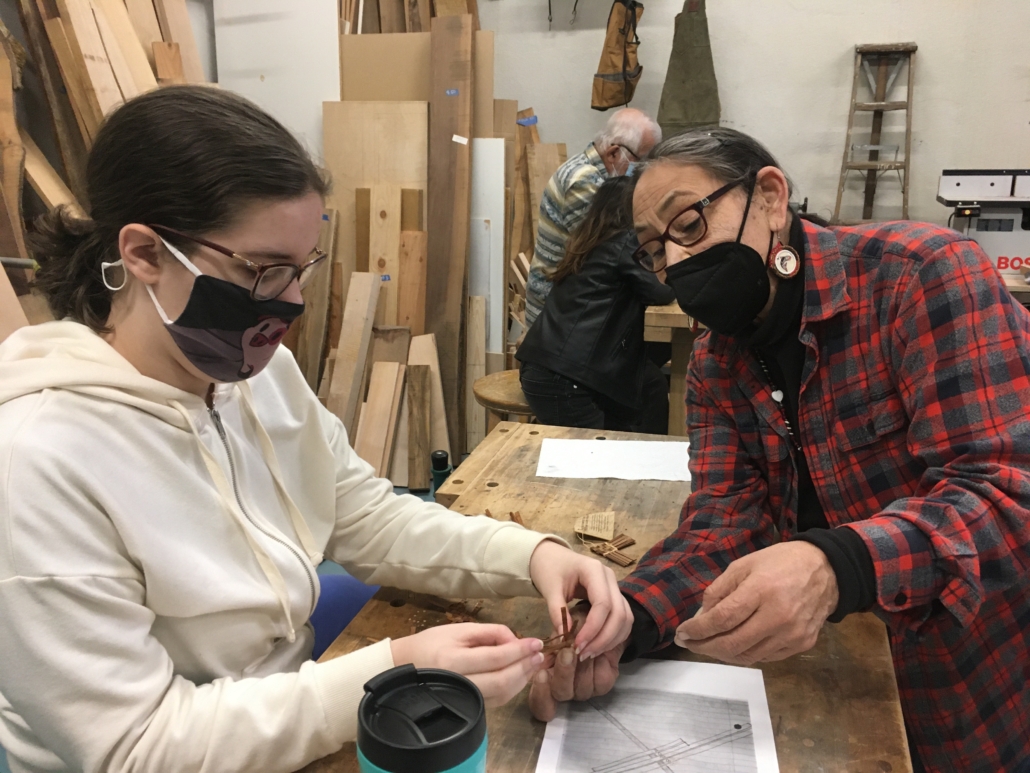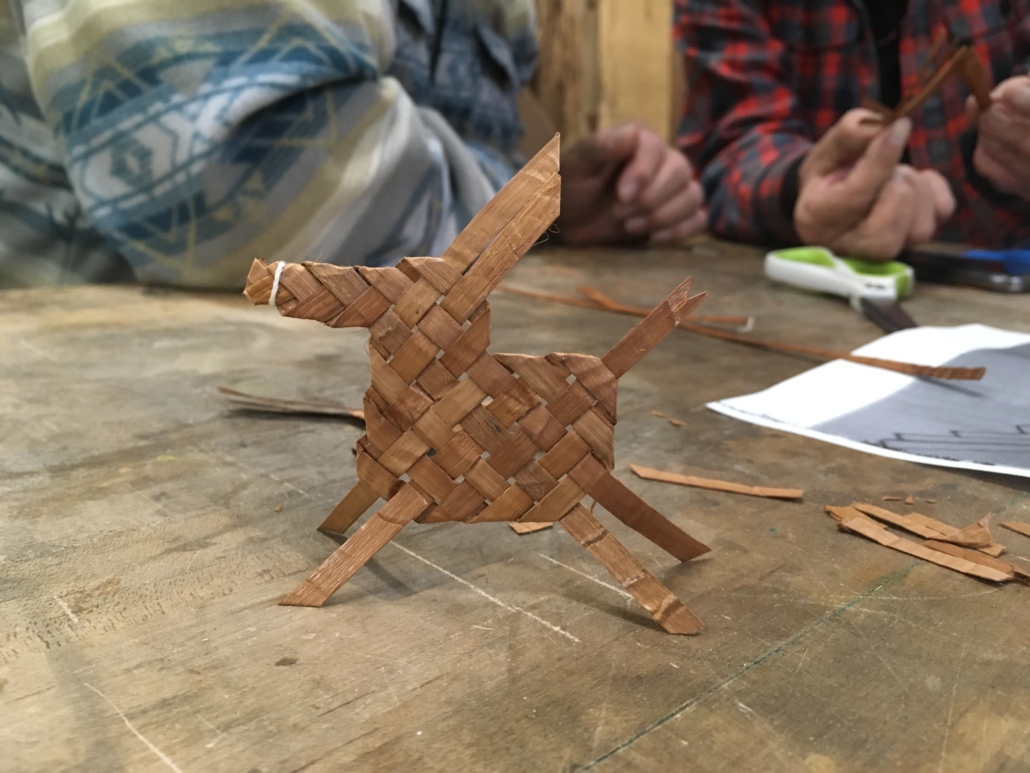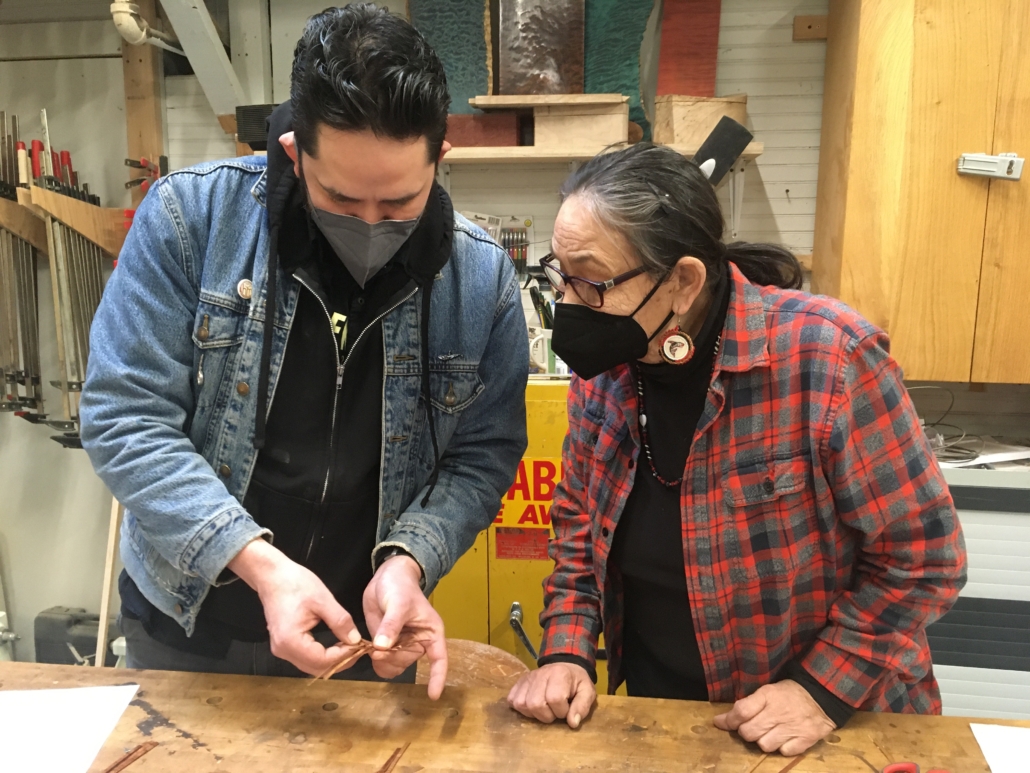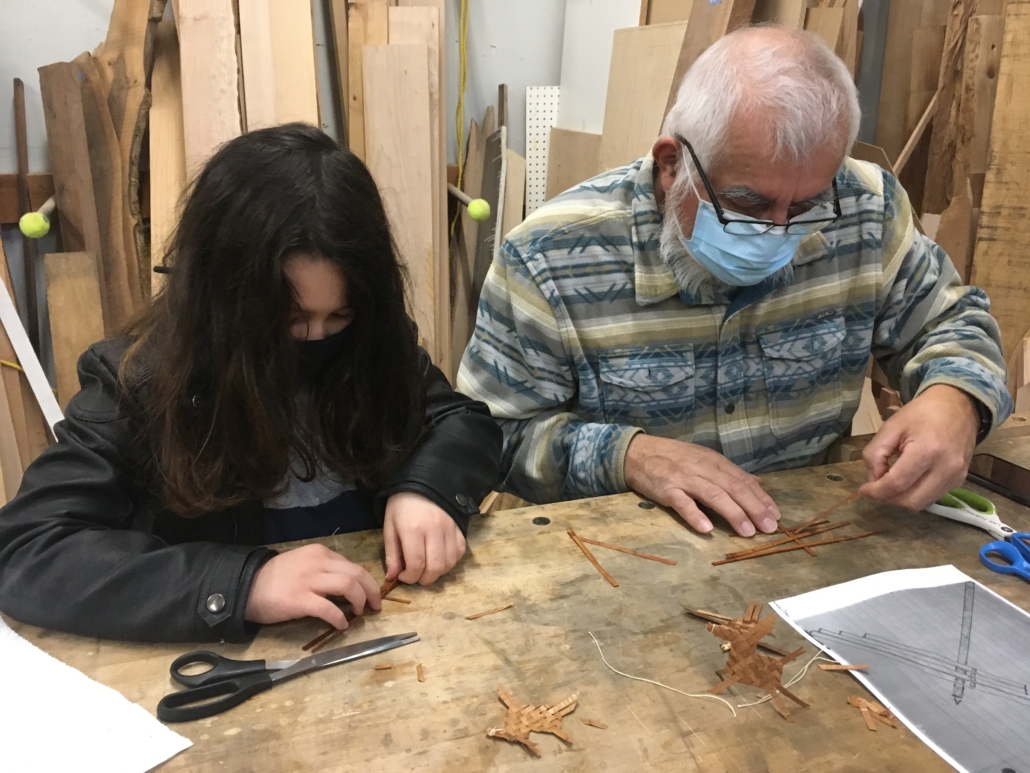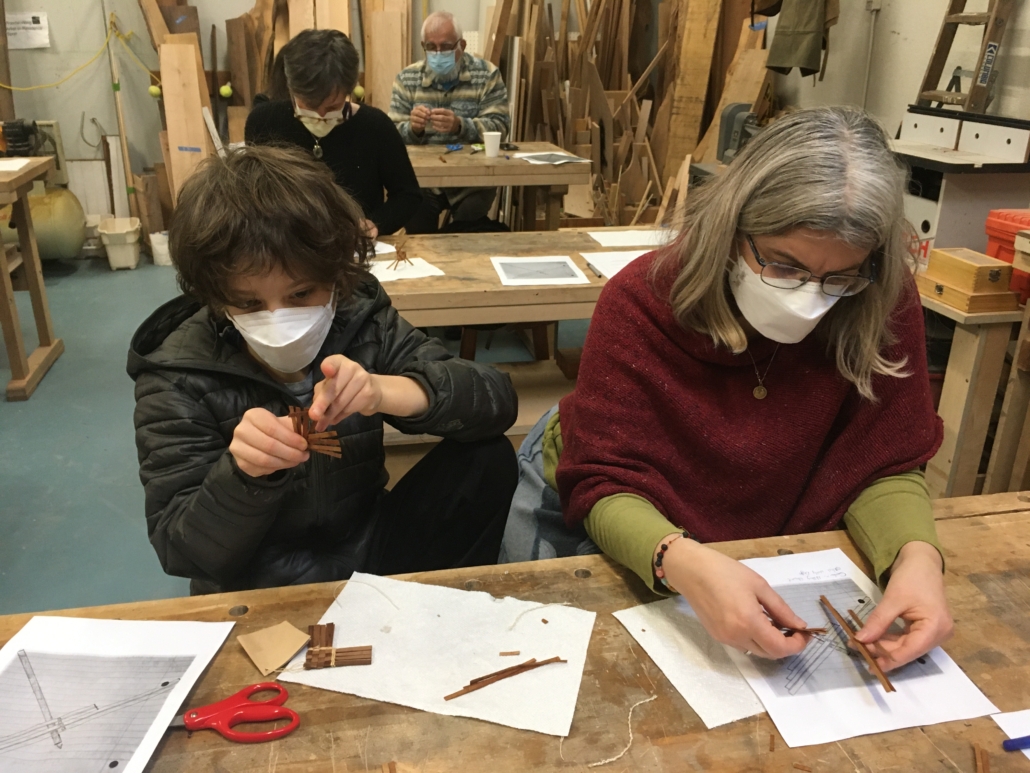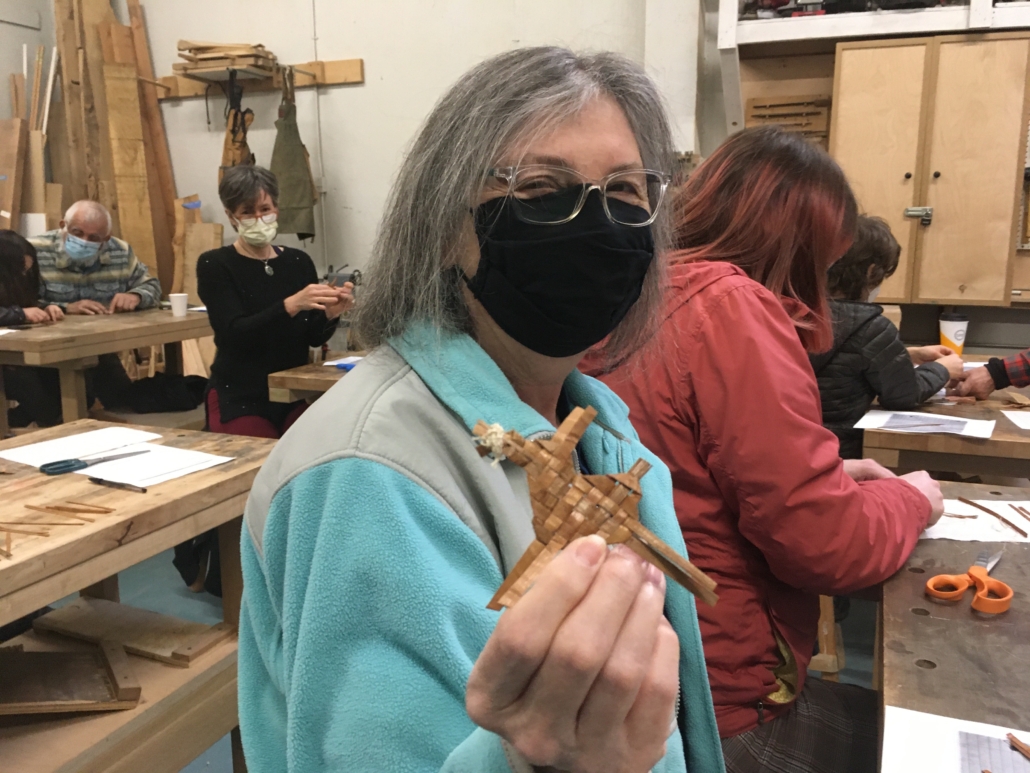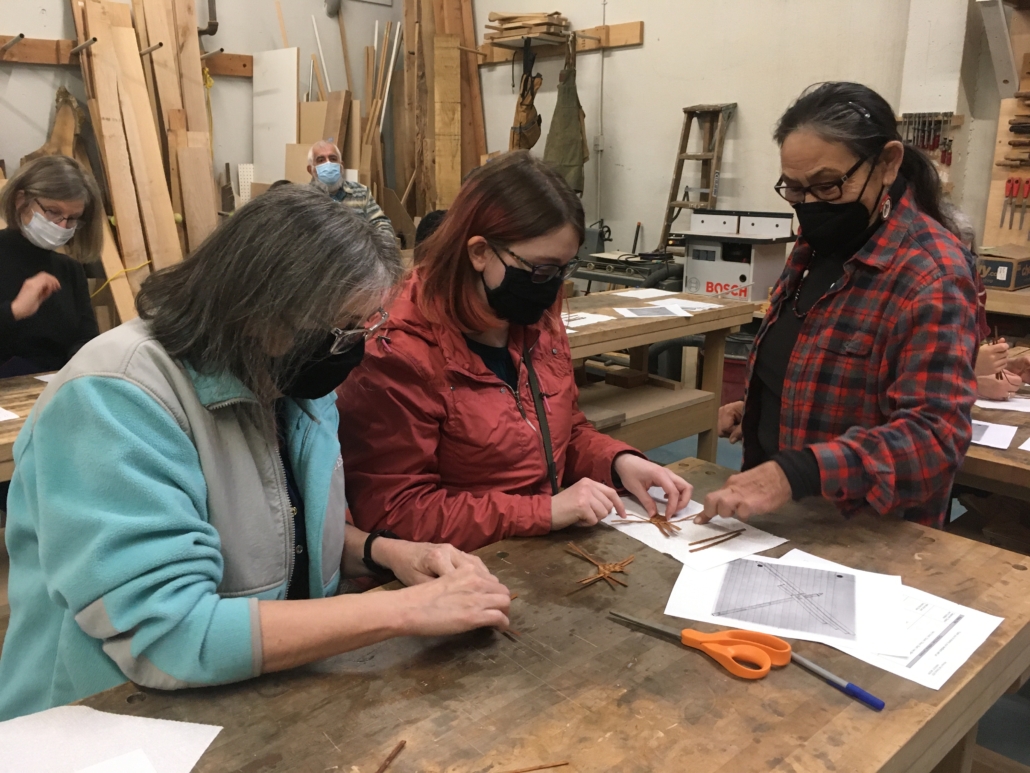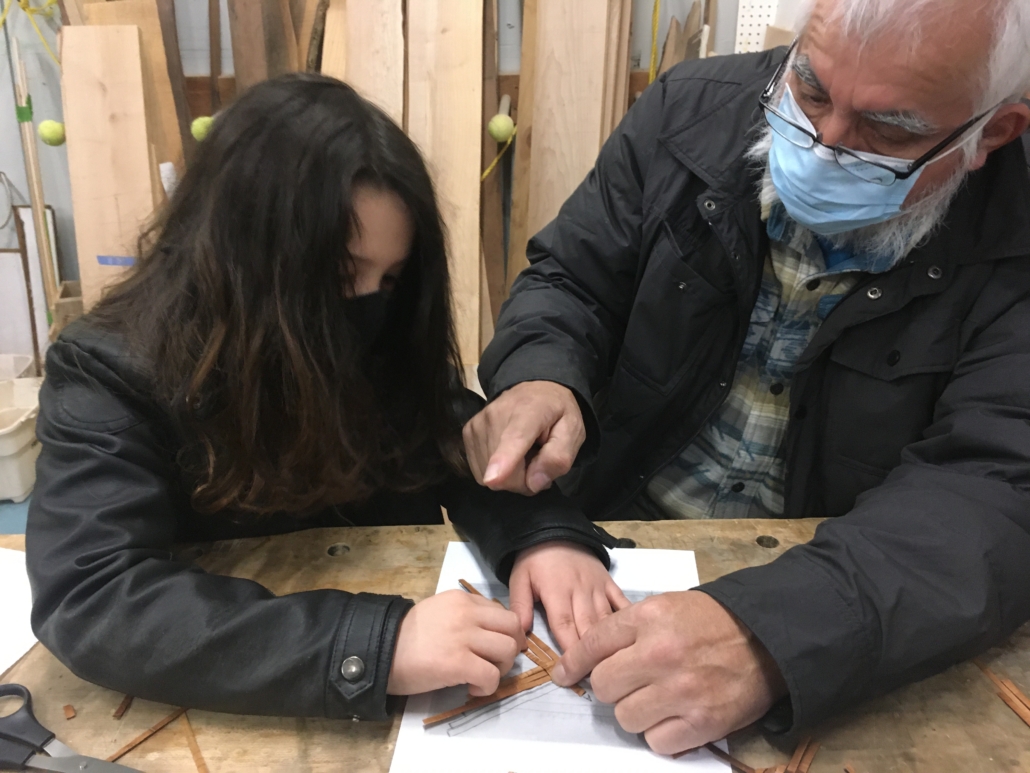 CANTO NUEVO MUSIC, FEBRUARY 2022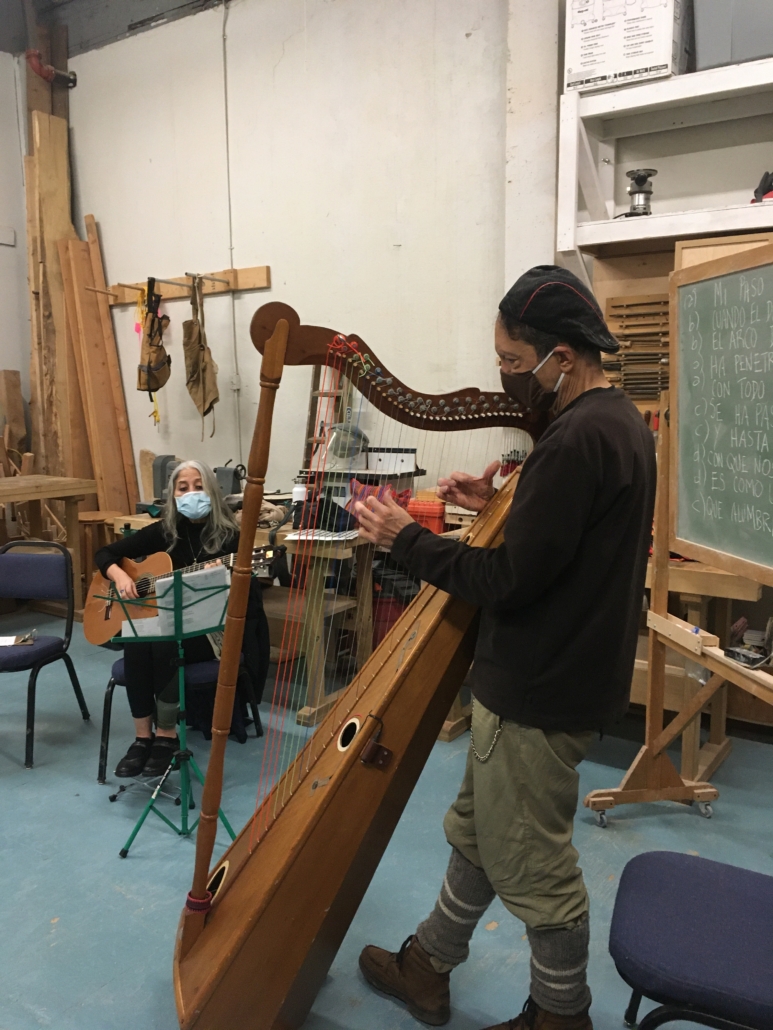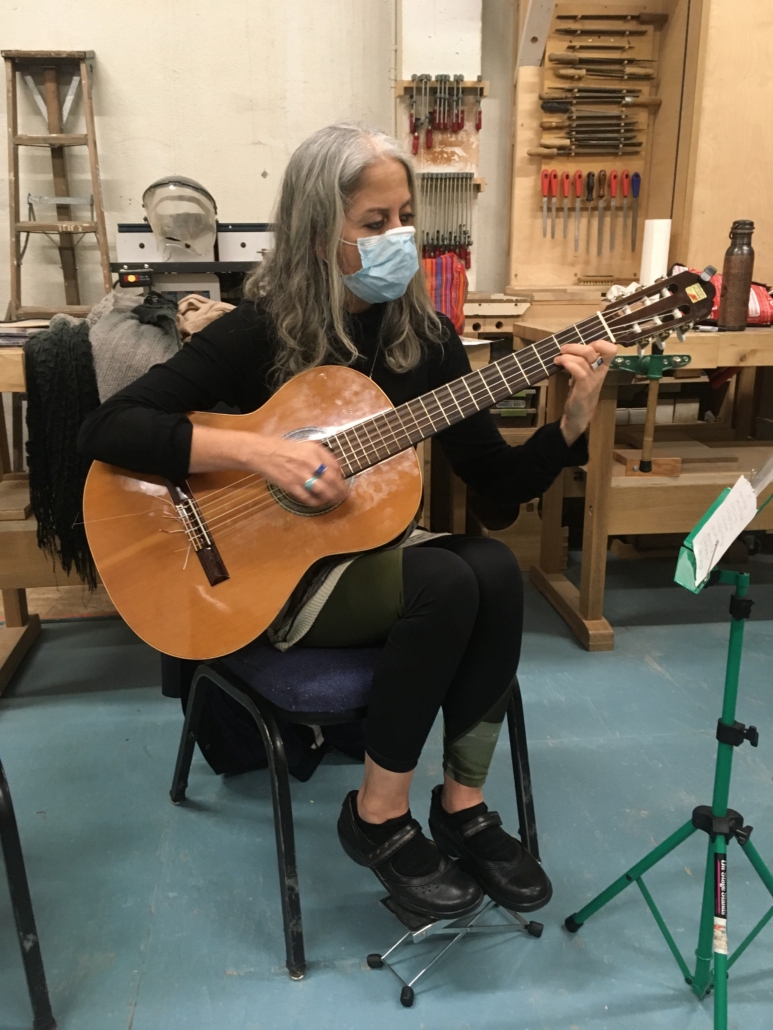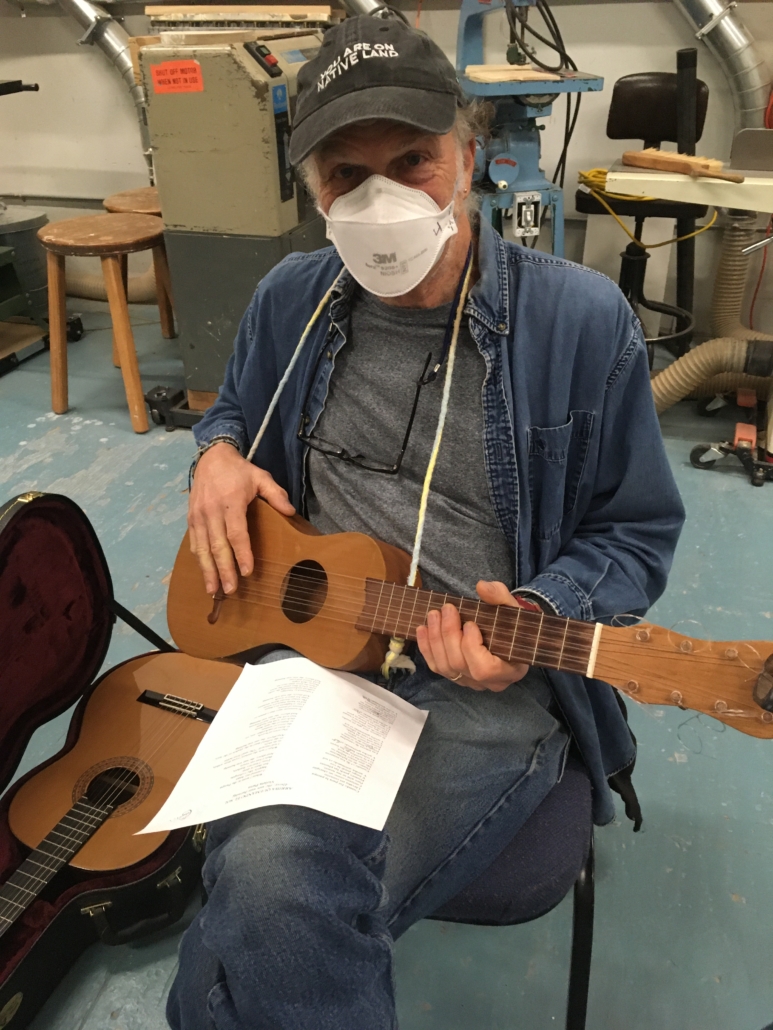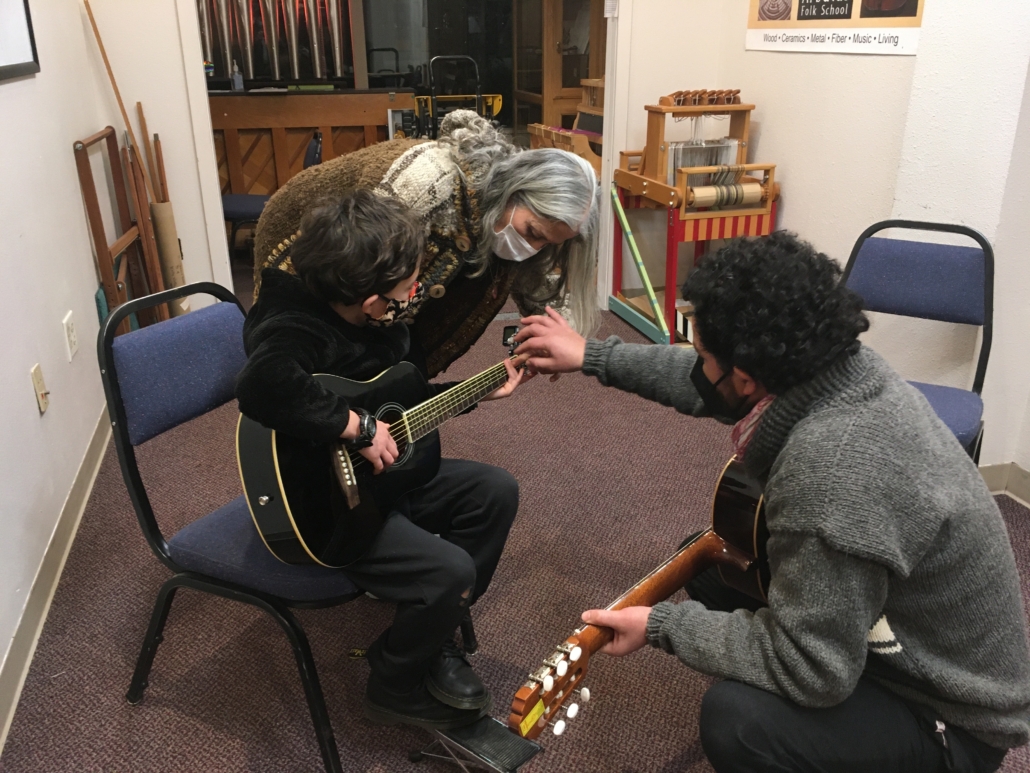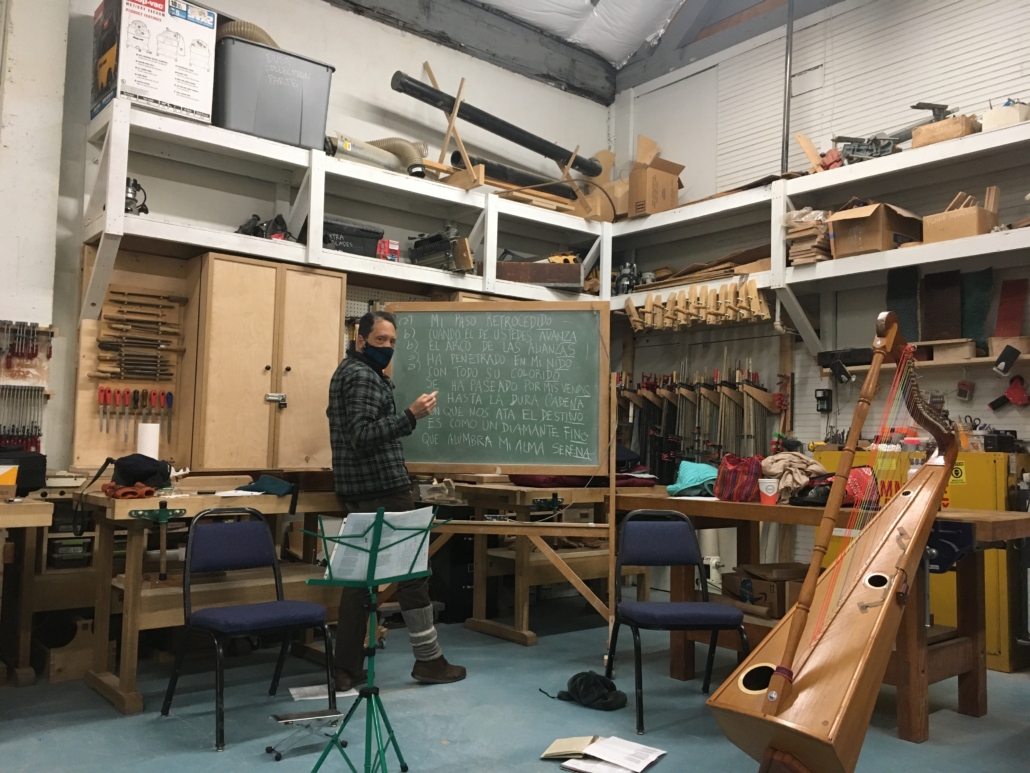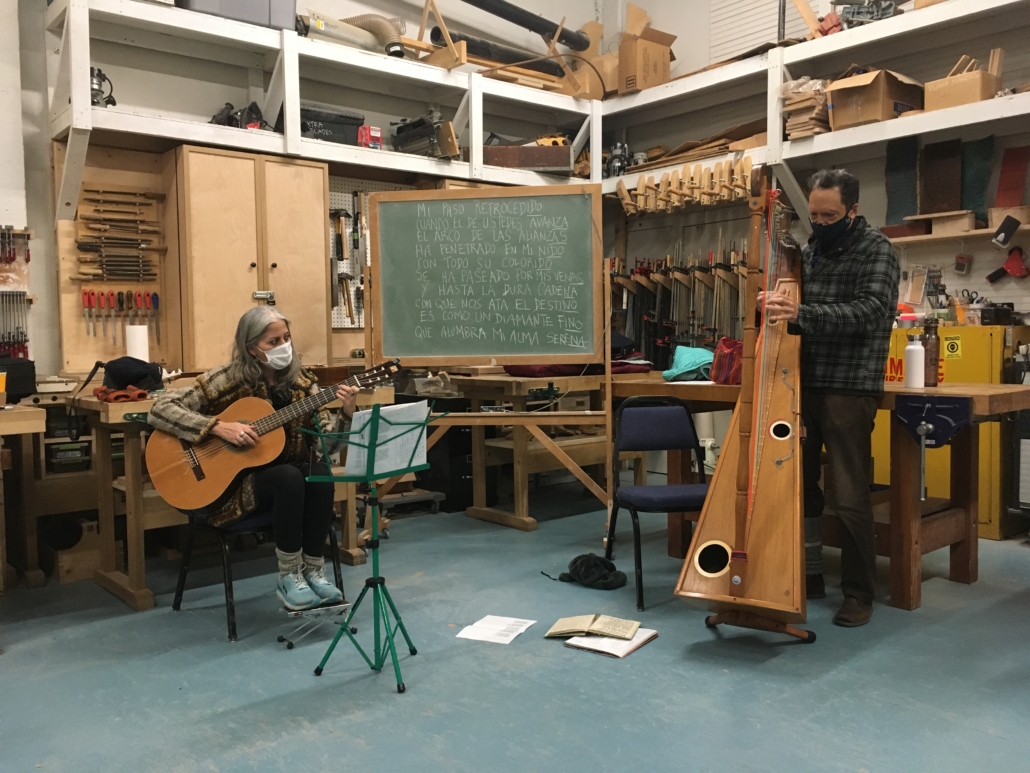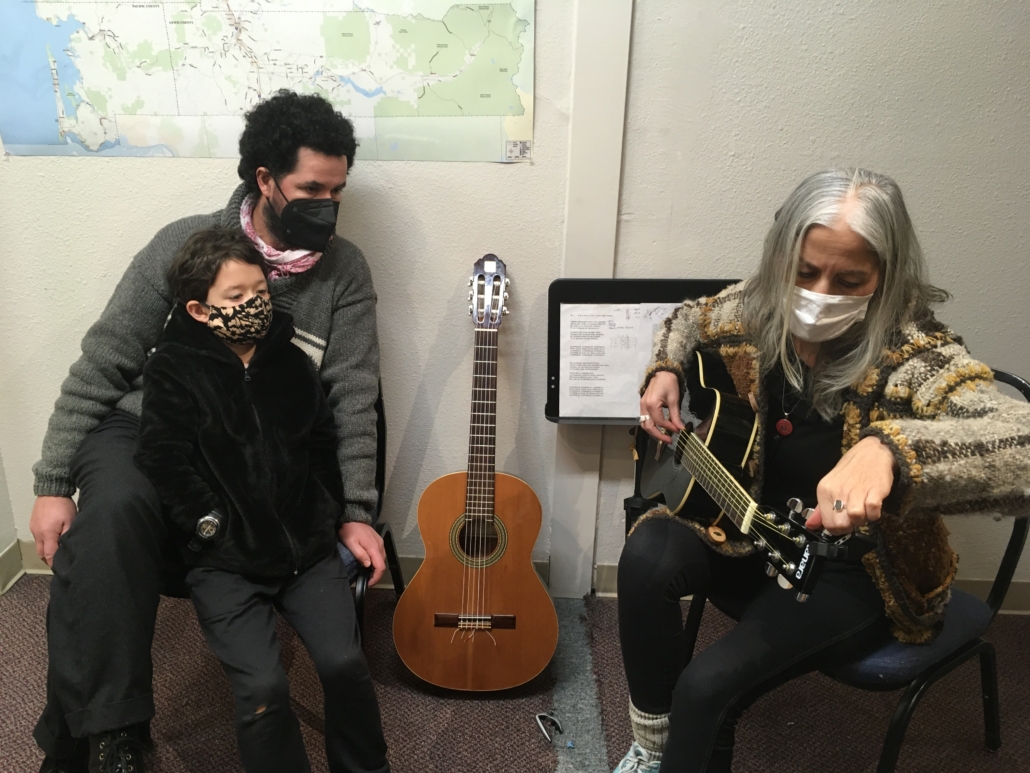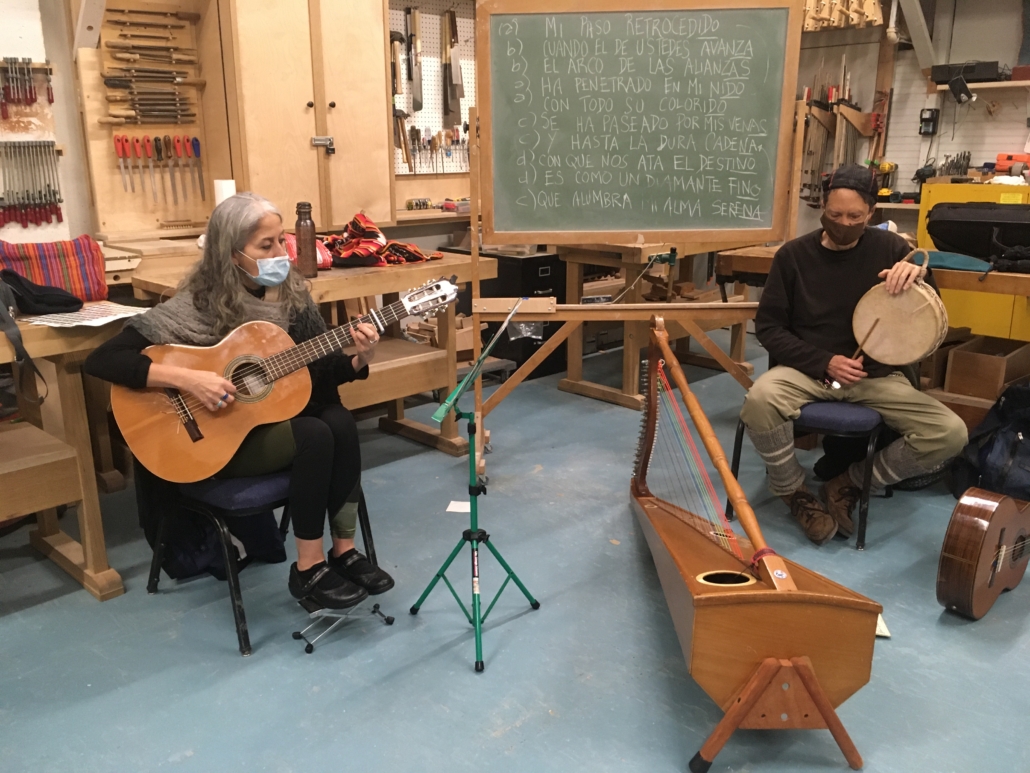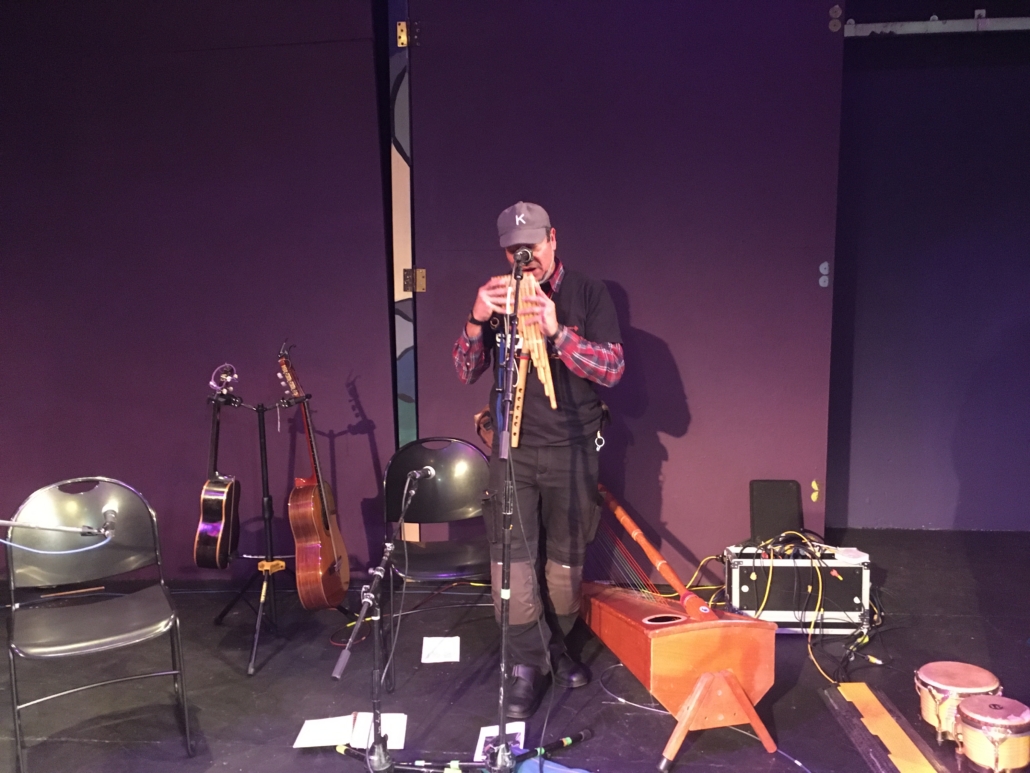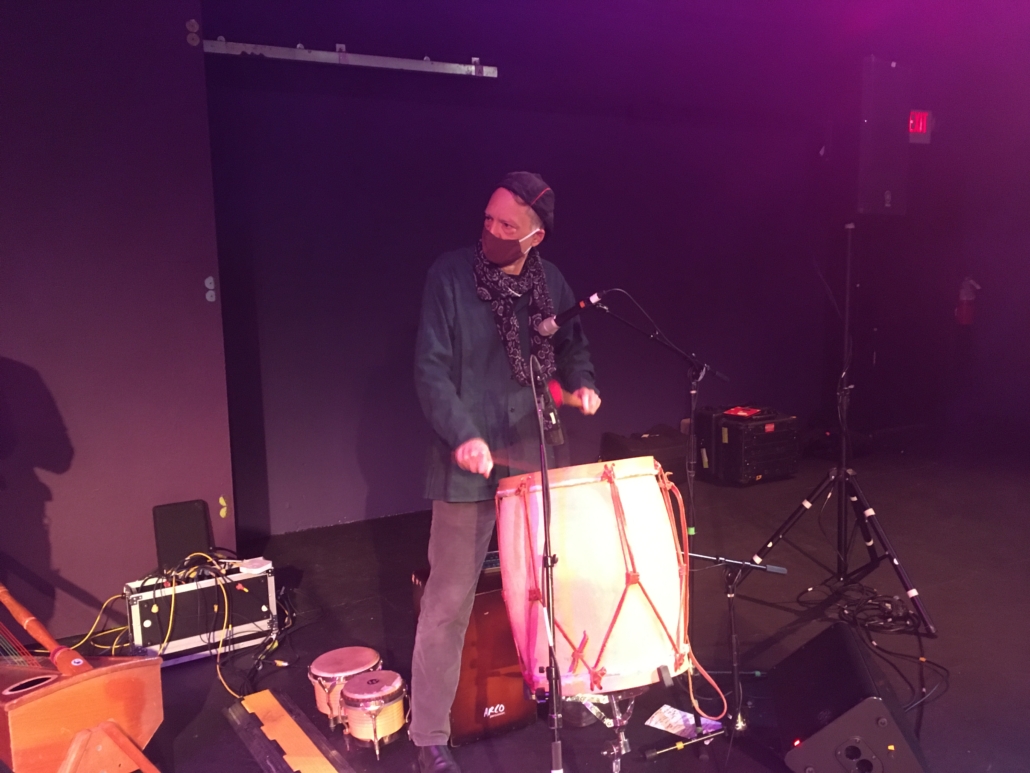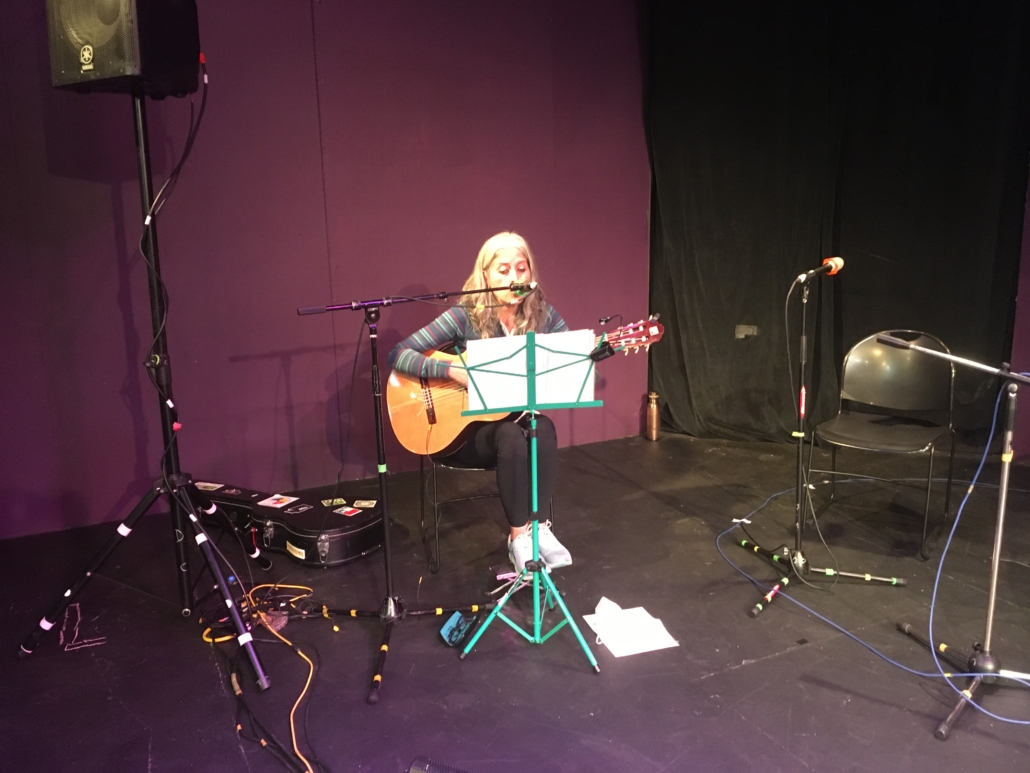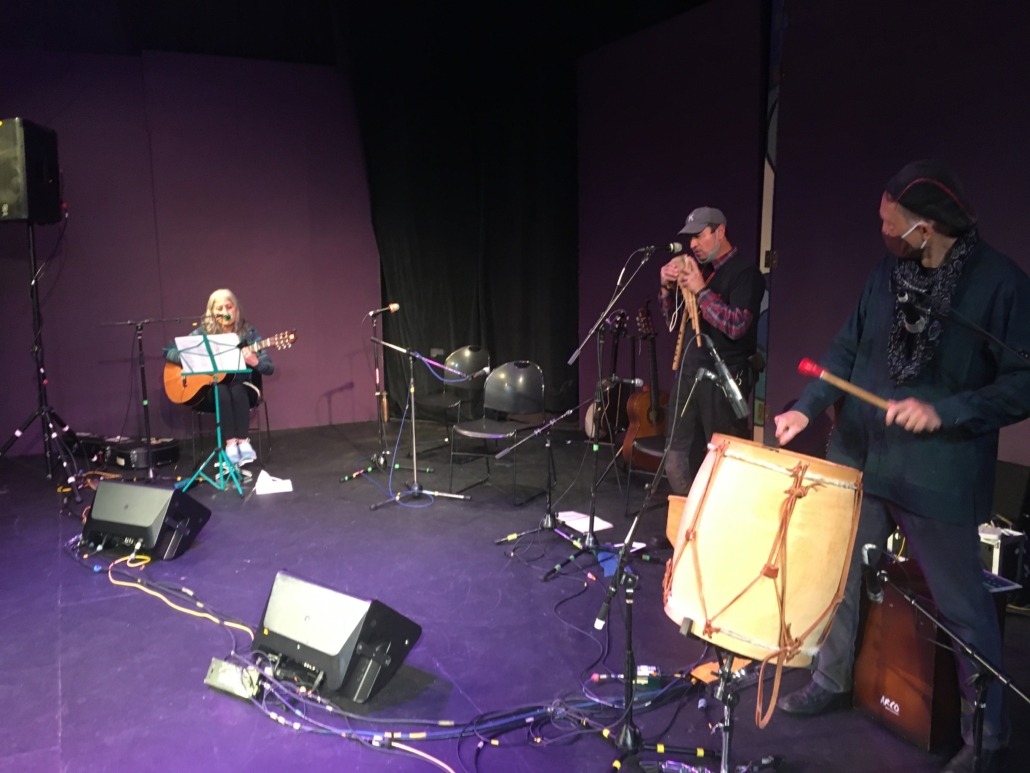 CEDAR BARK BASKETS, APRIL 2022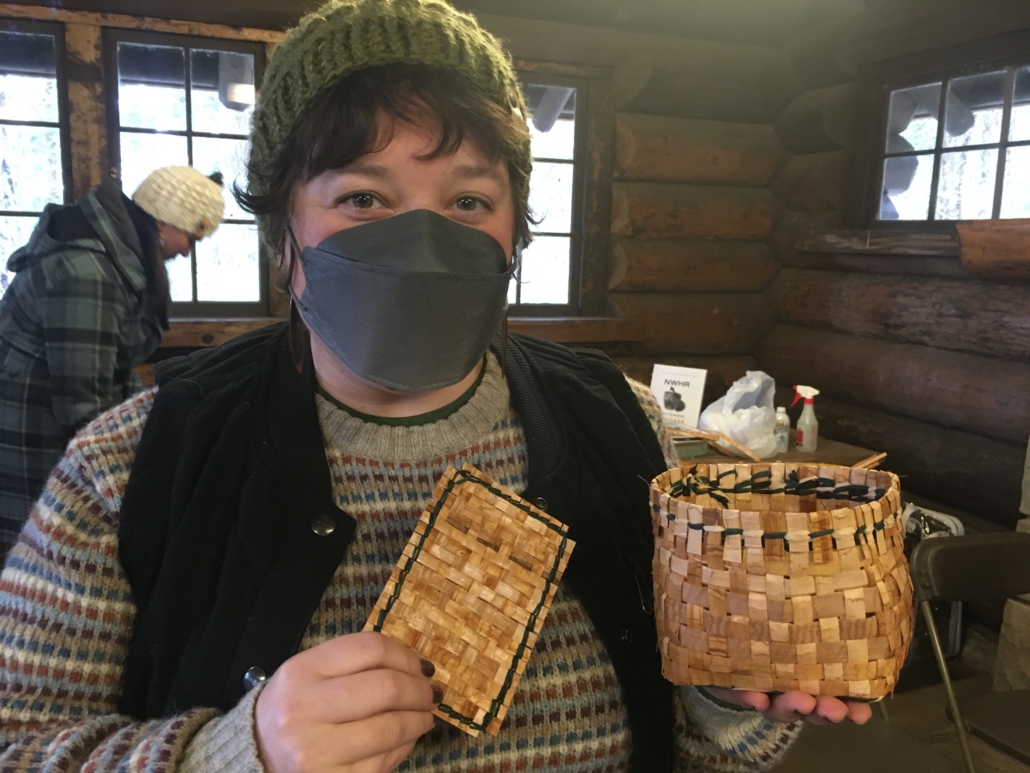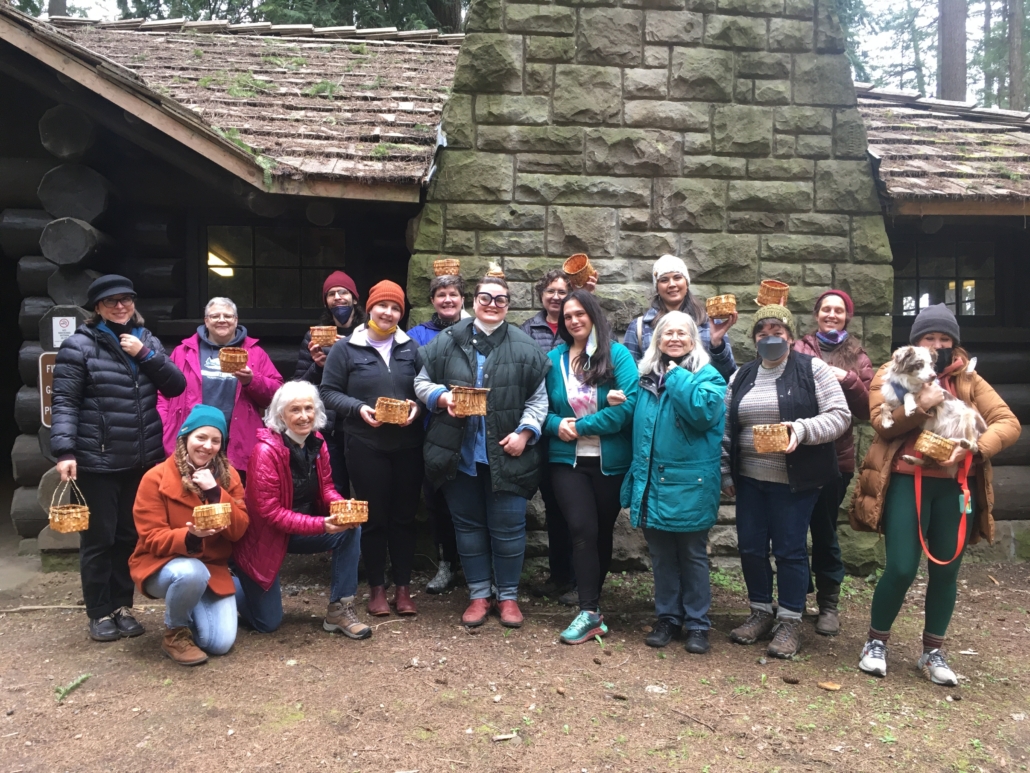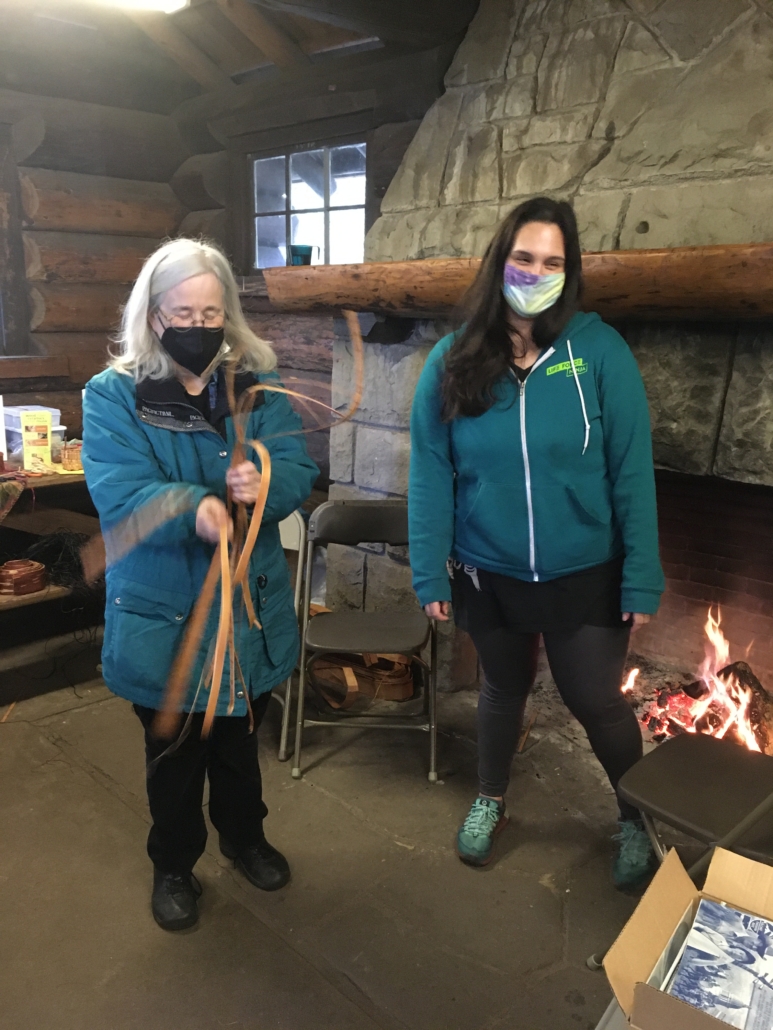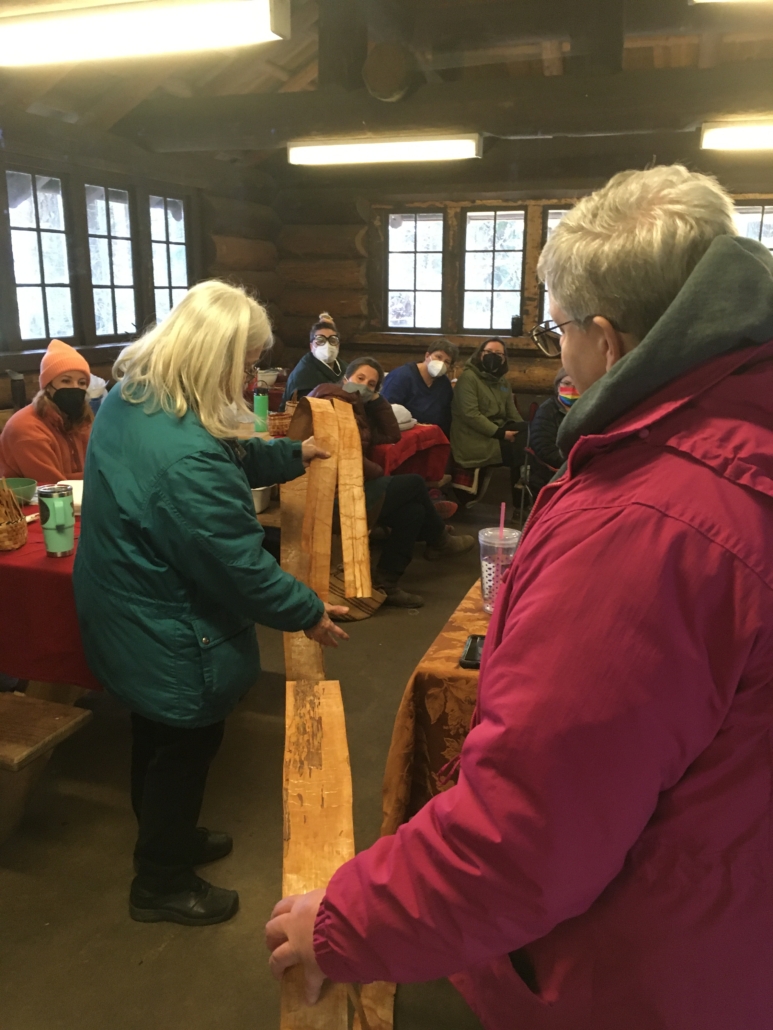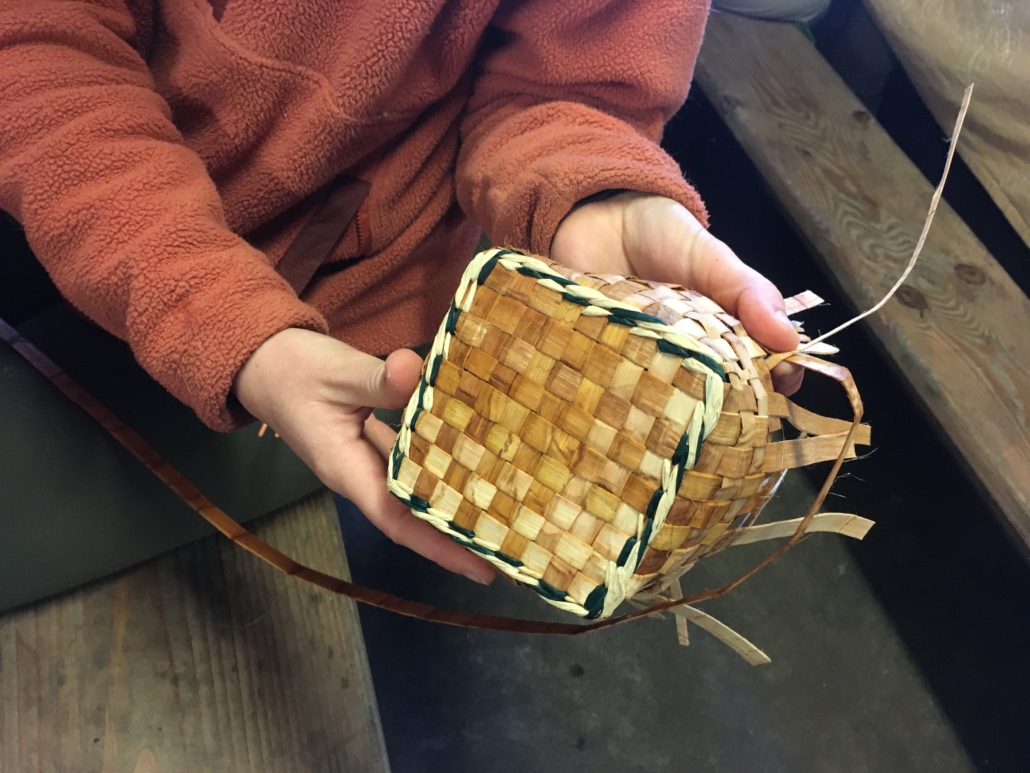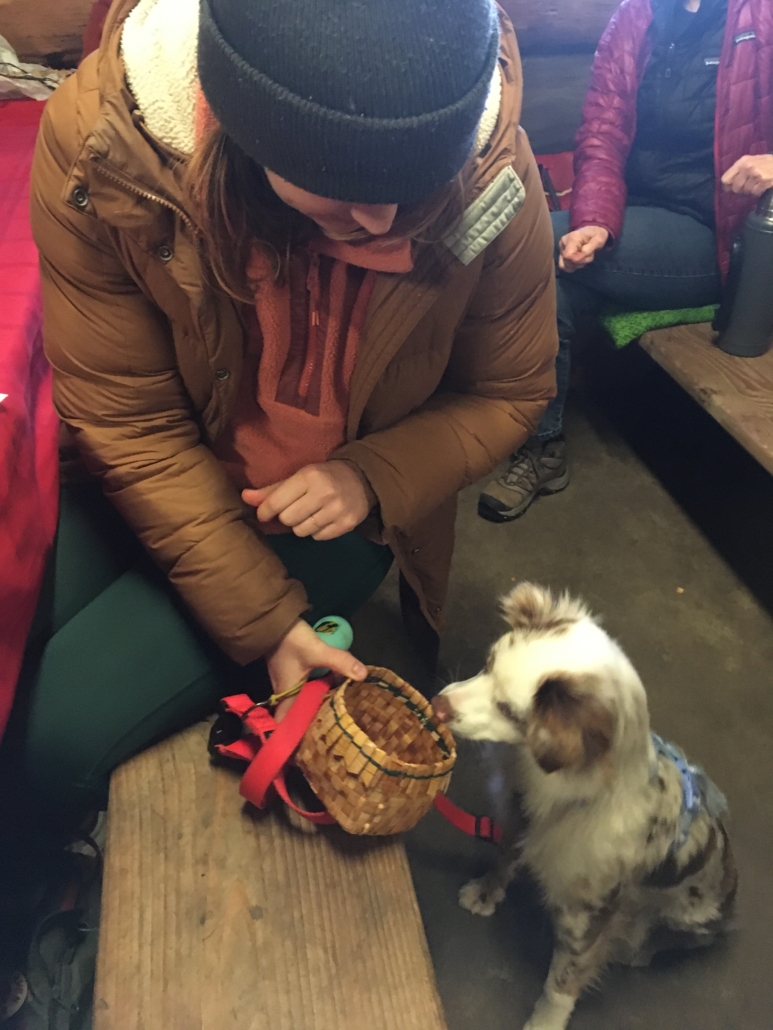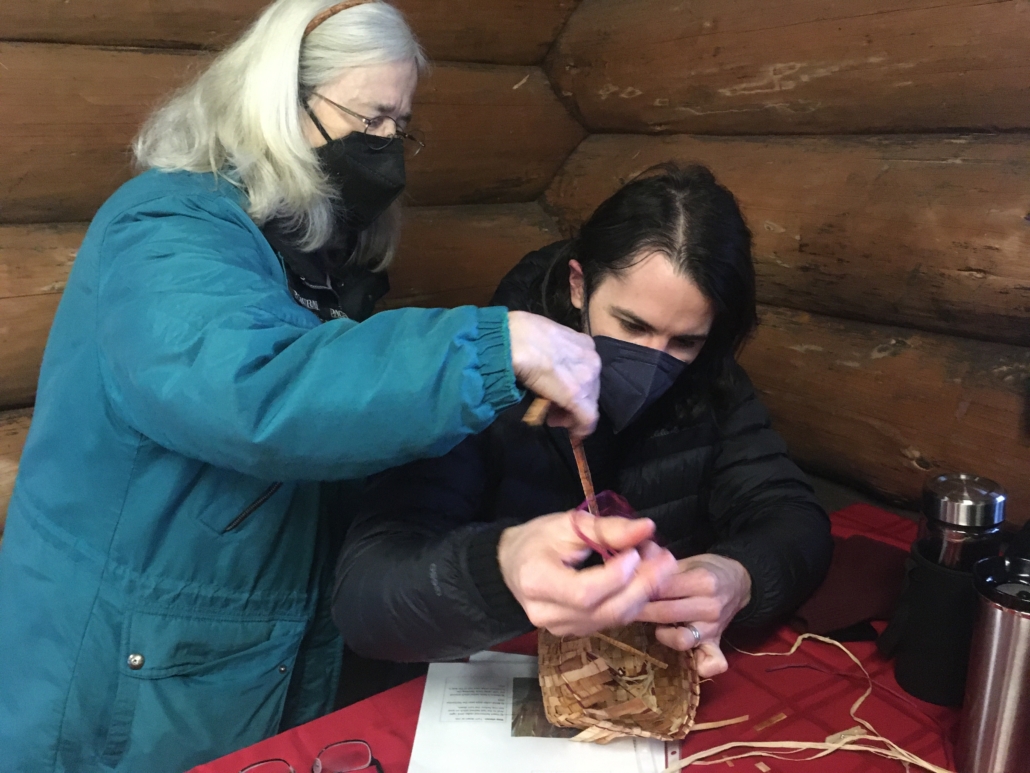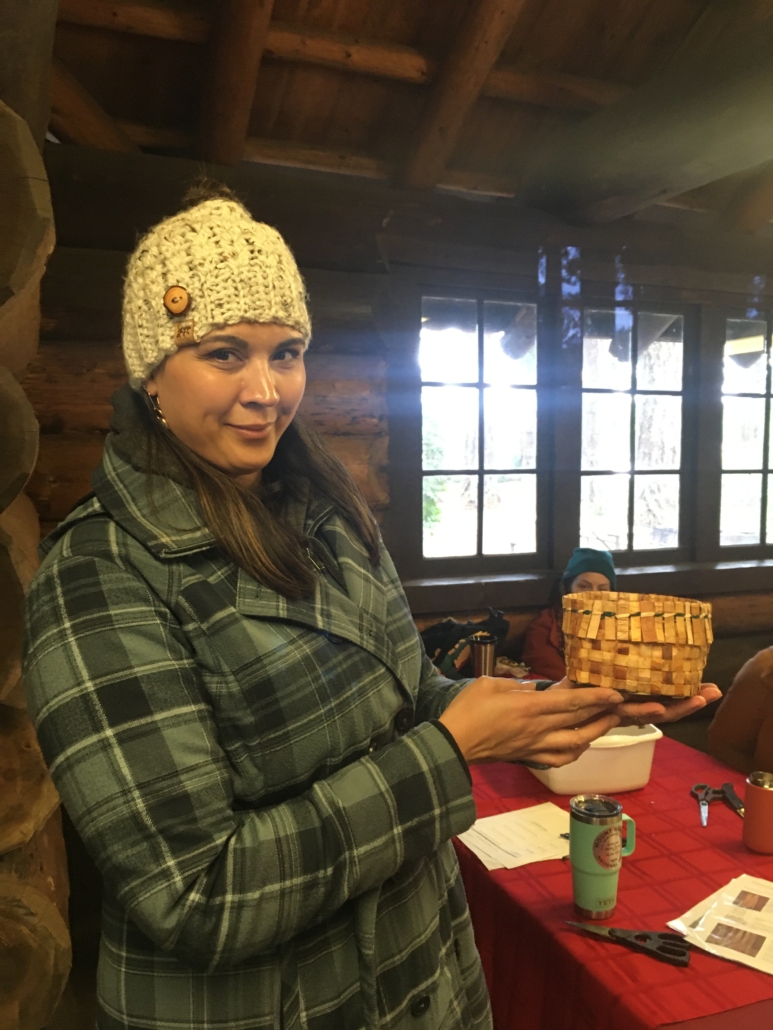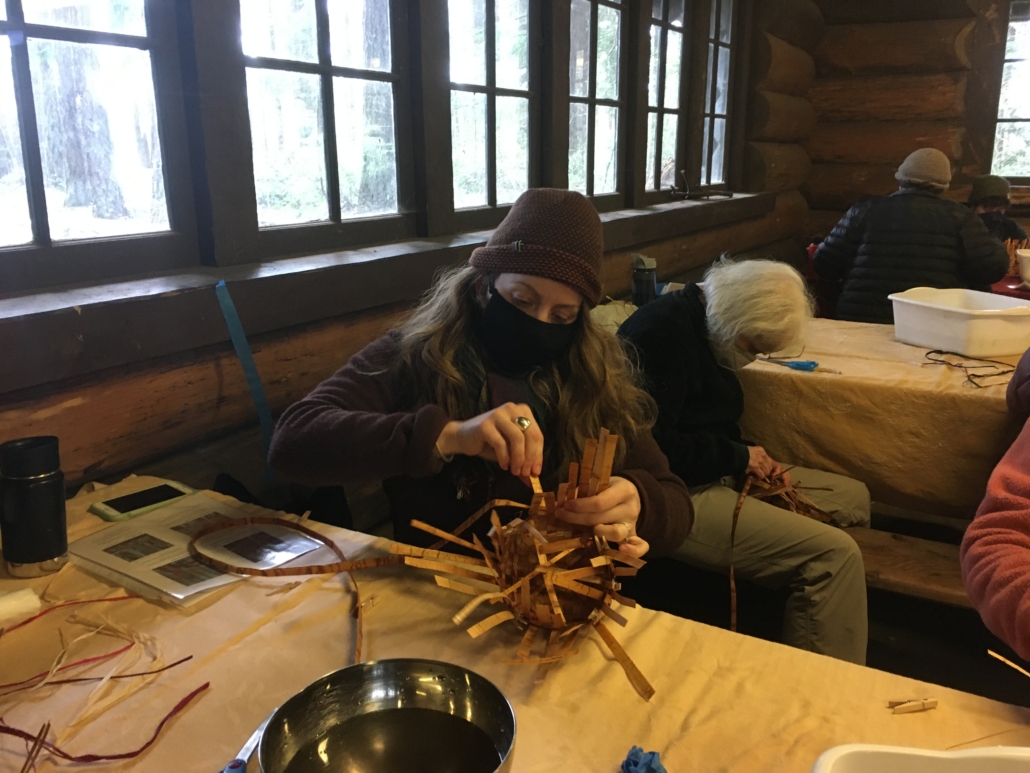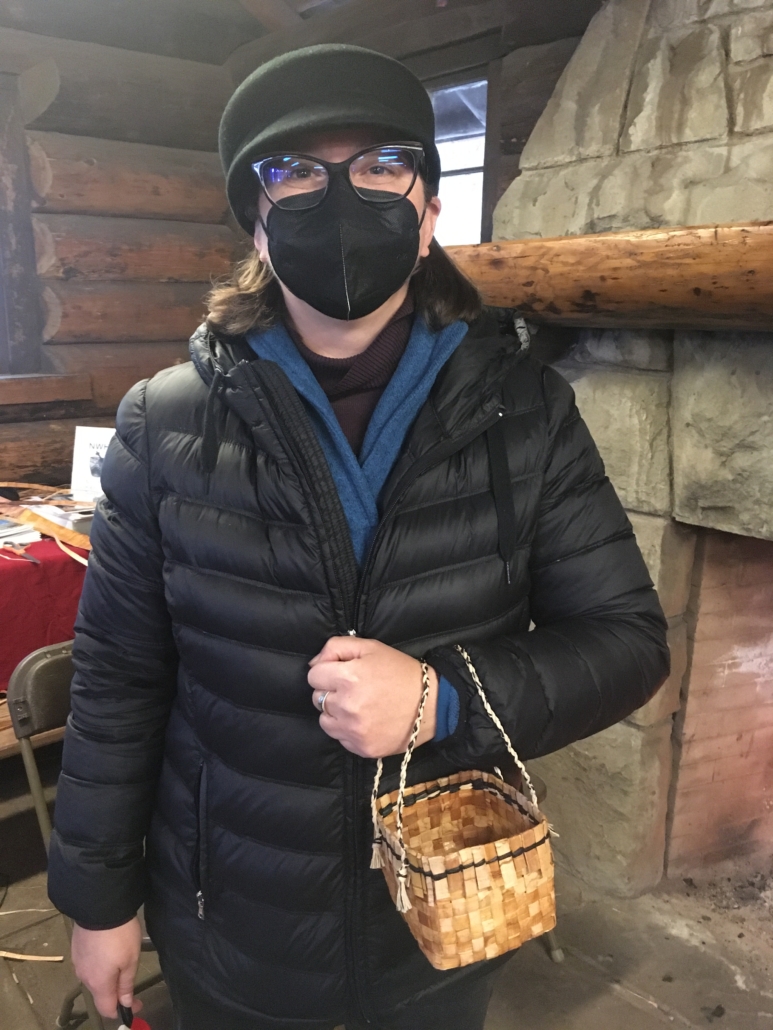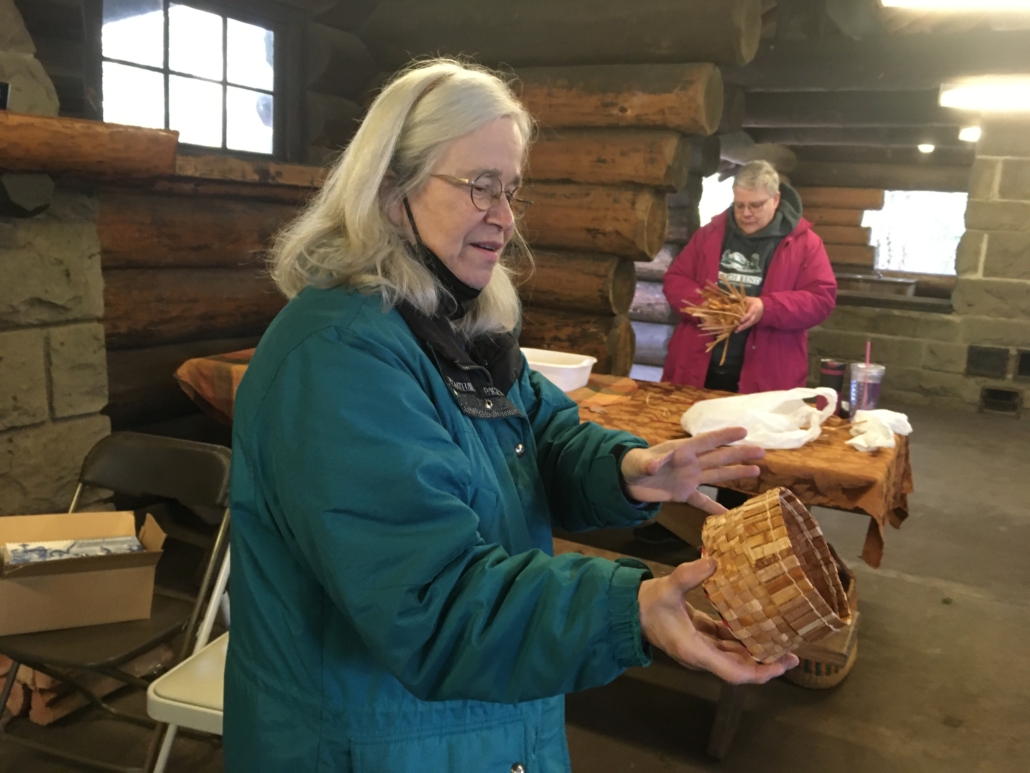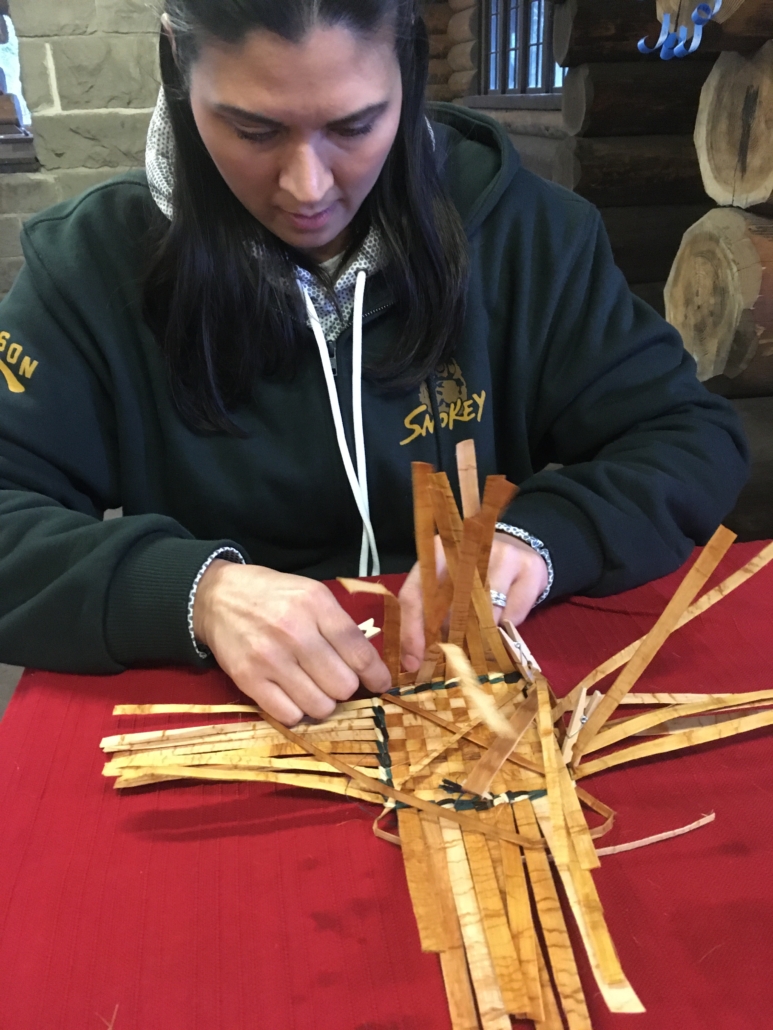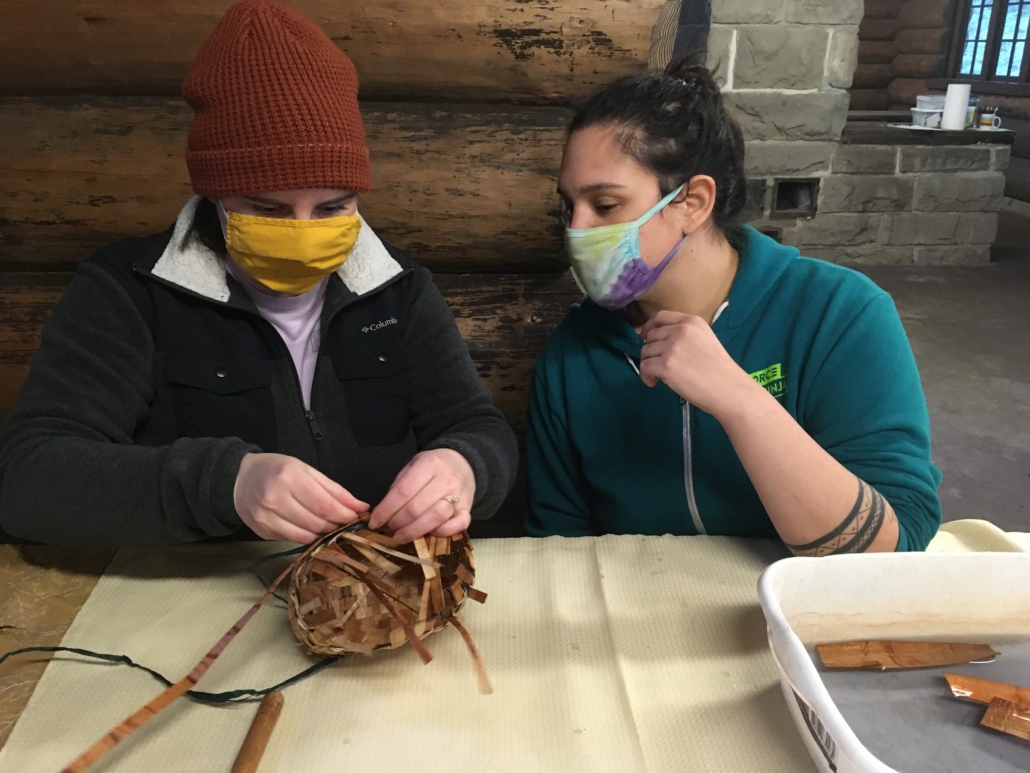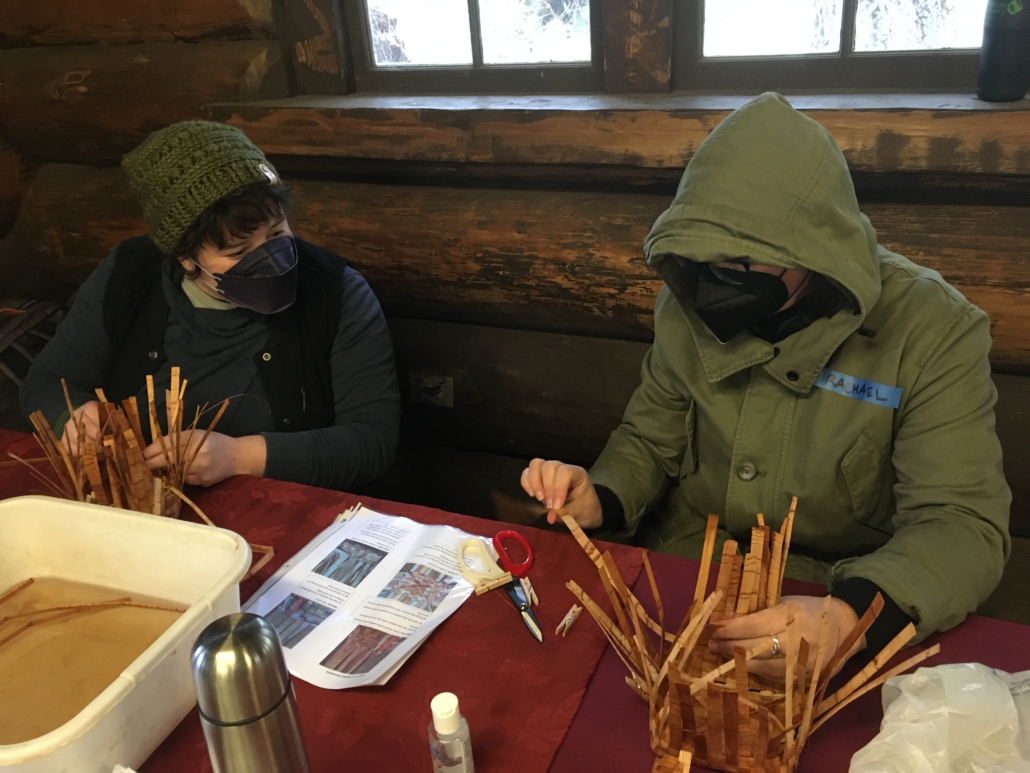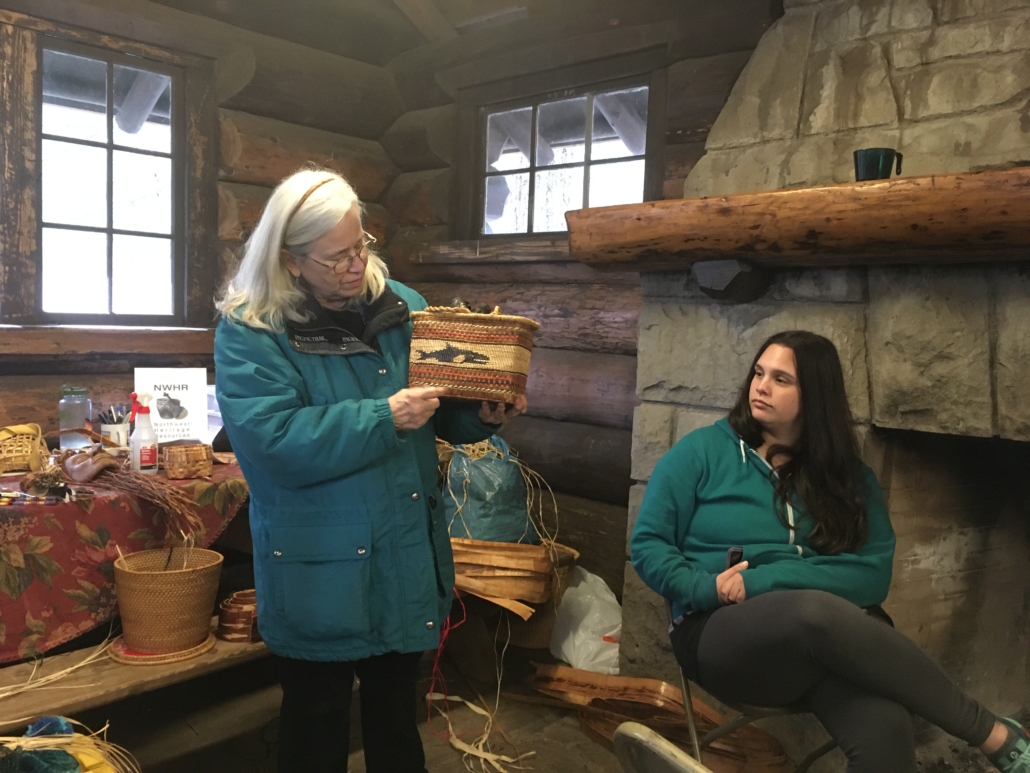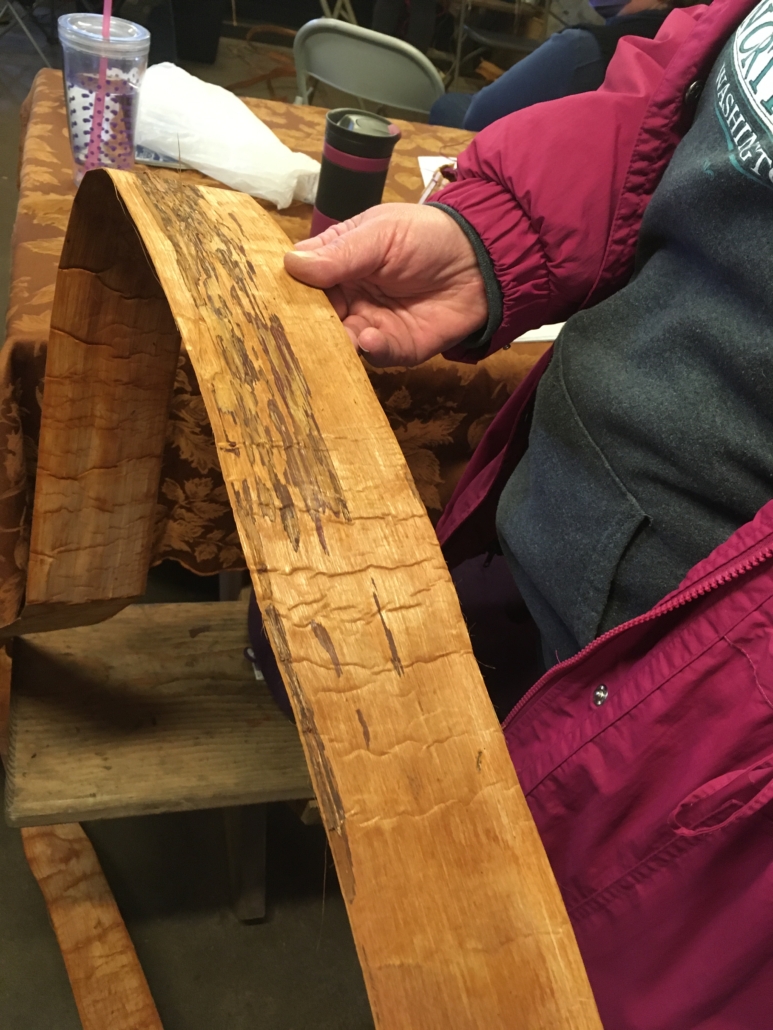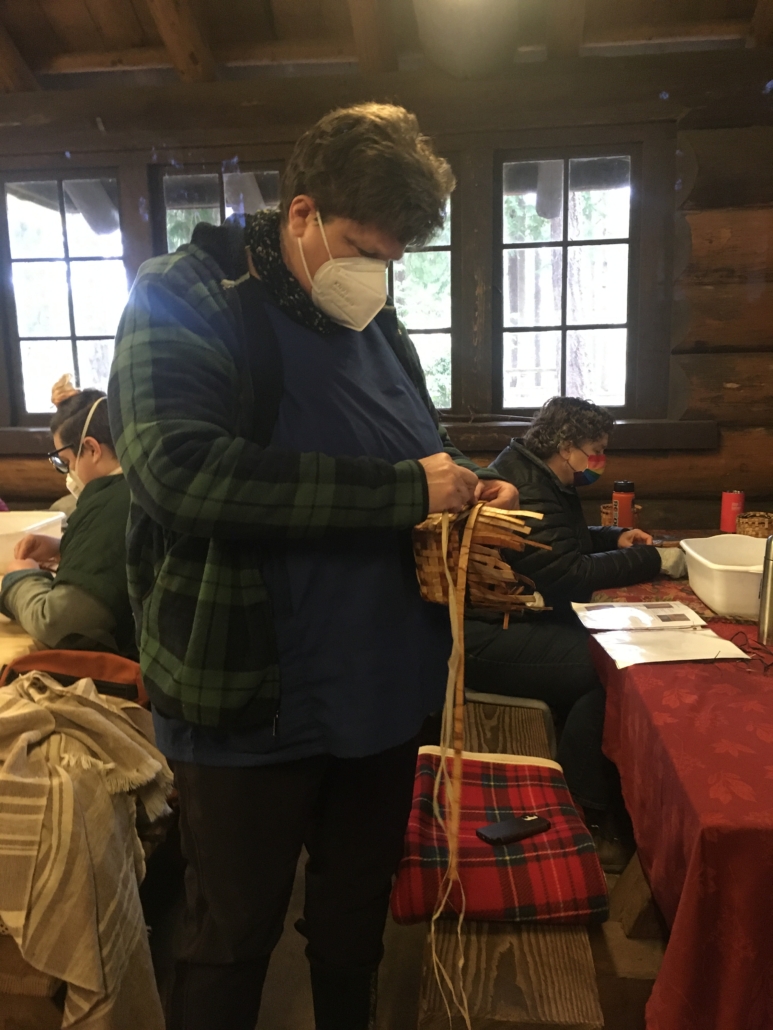 CEDAR BARK BASKETS, MAY 2022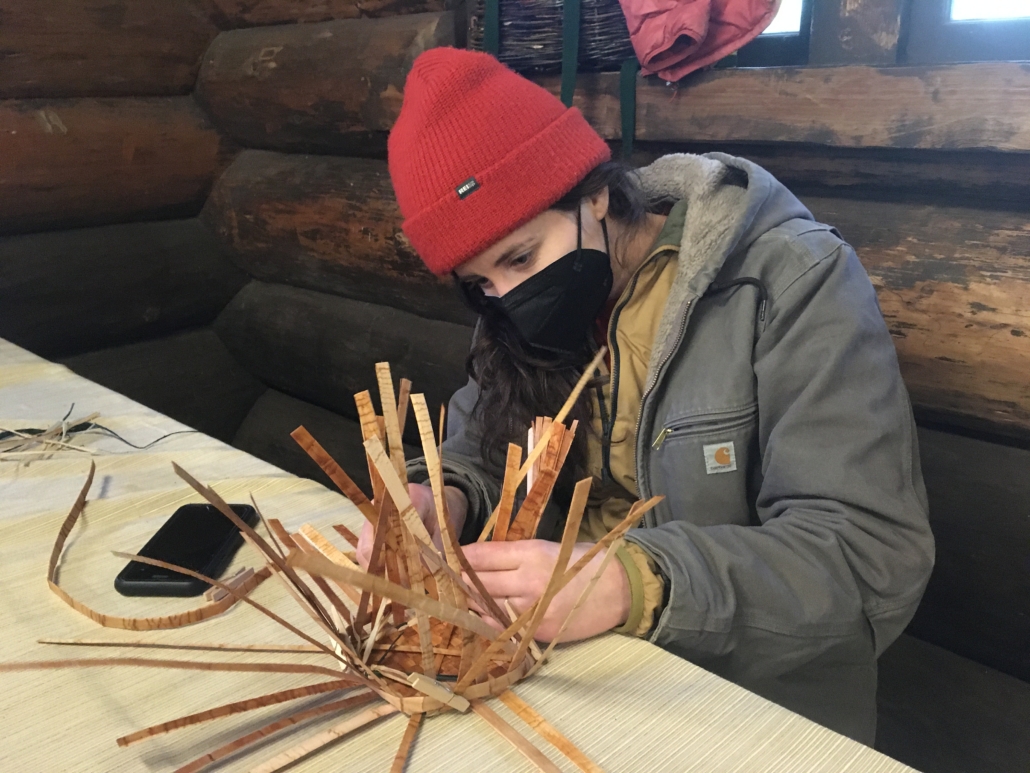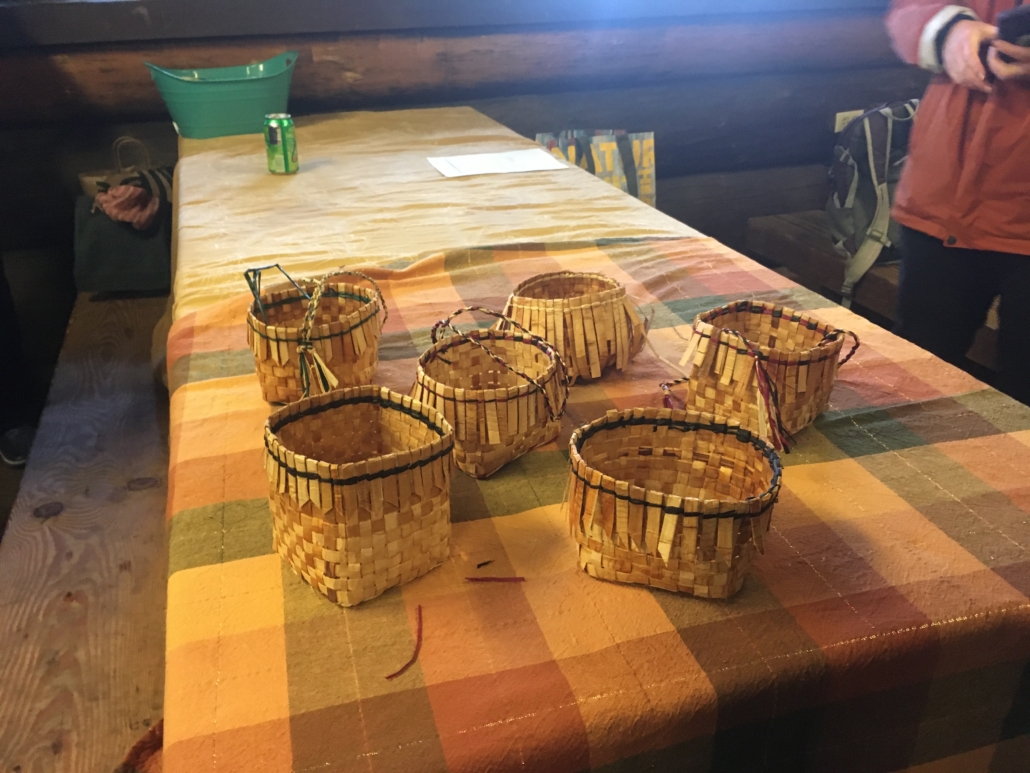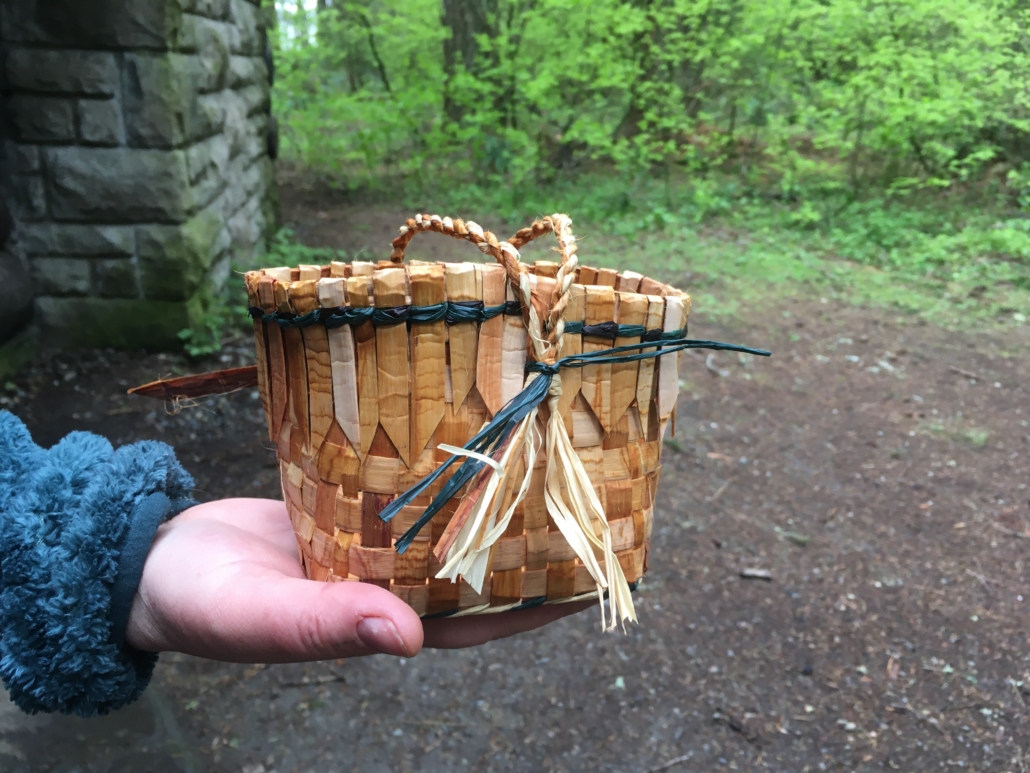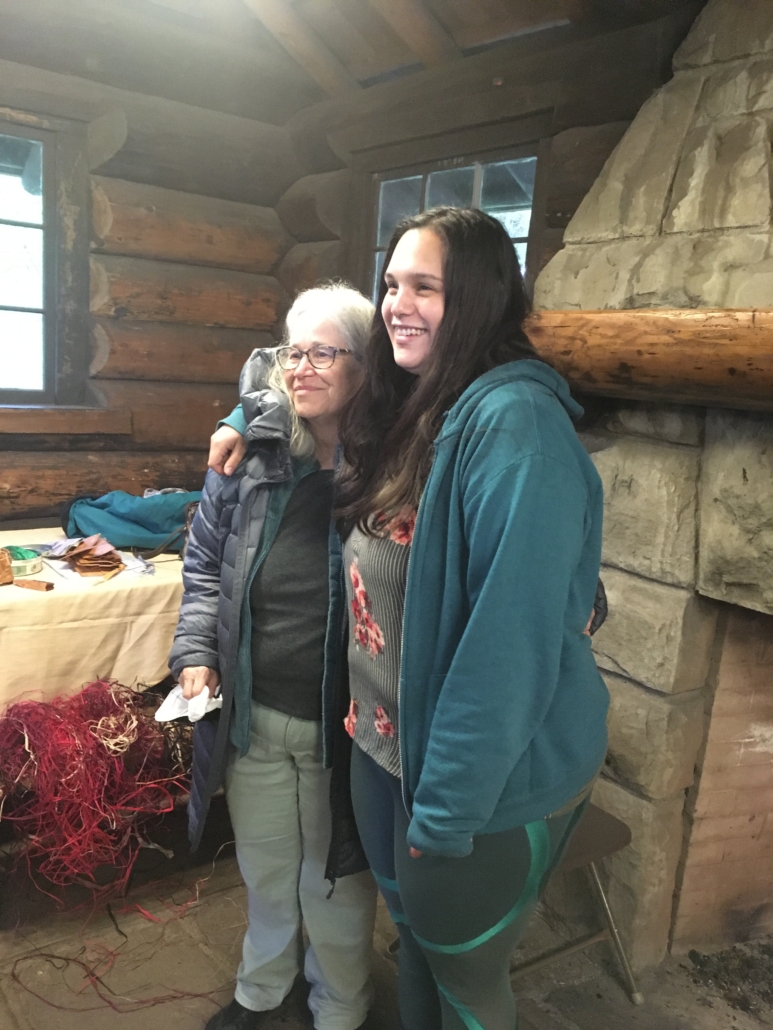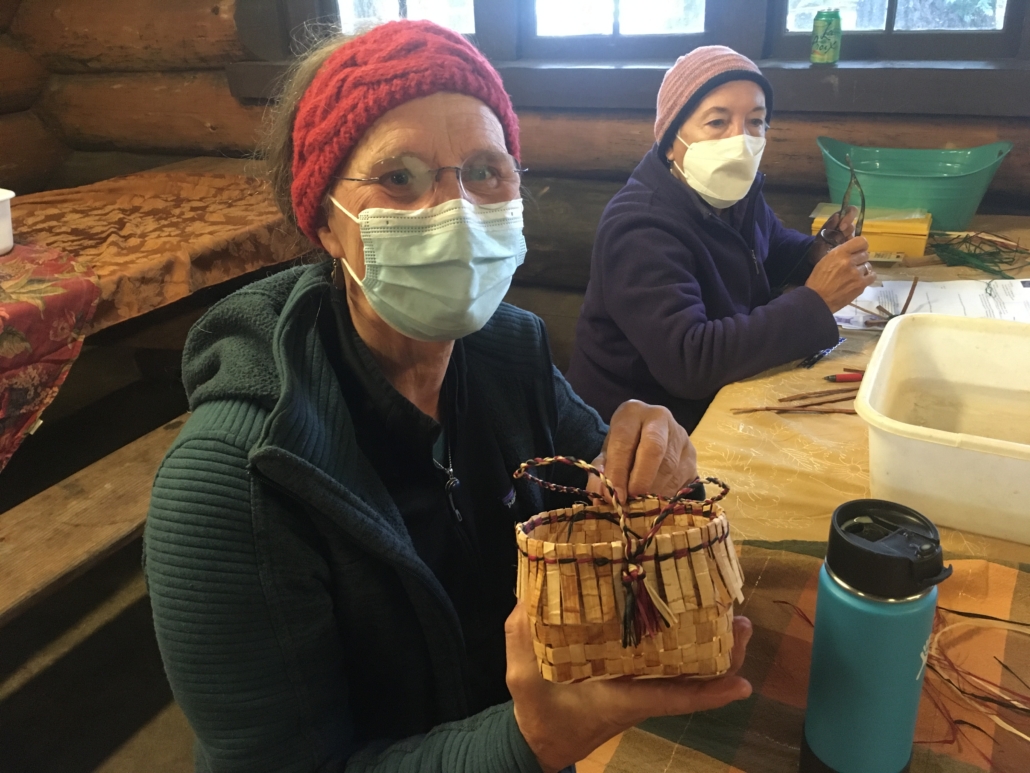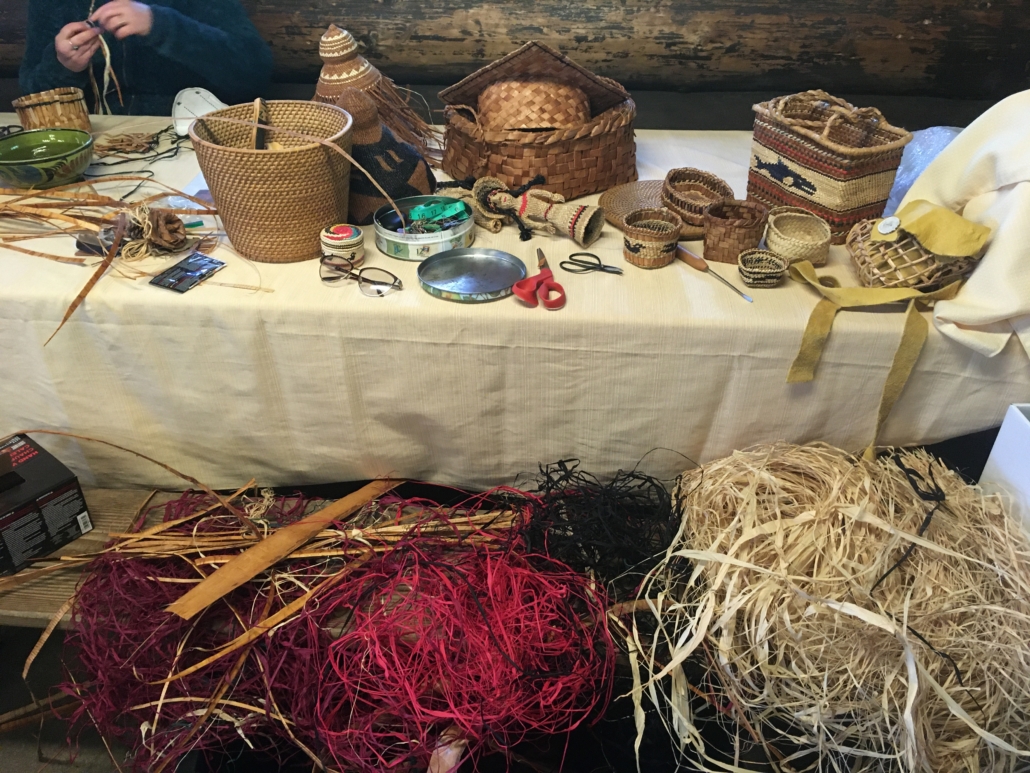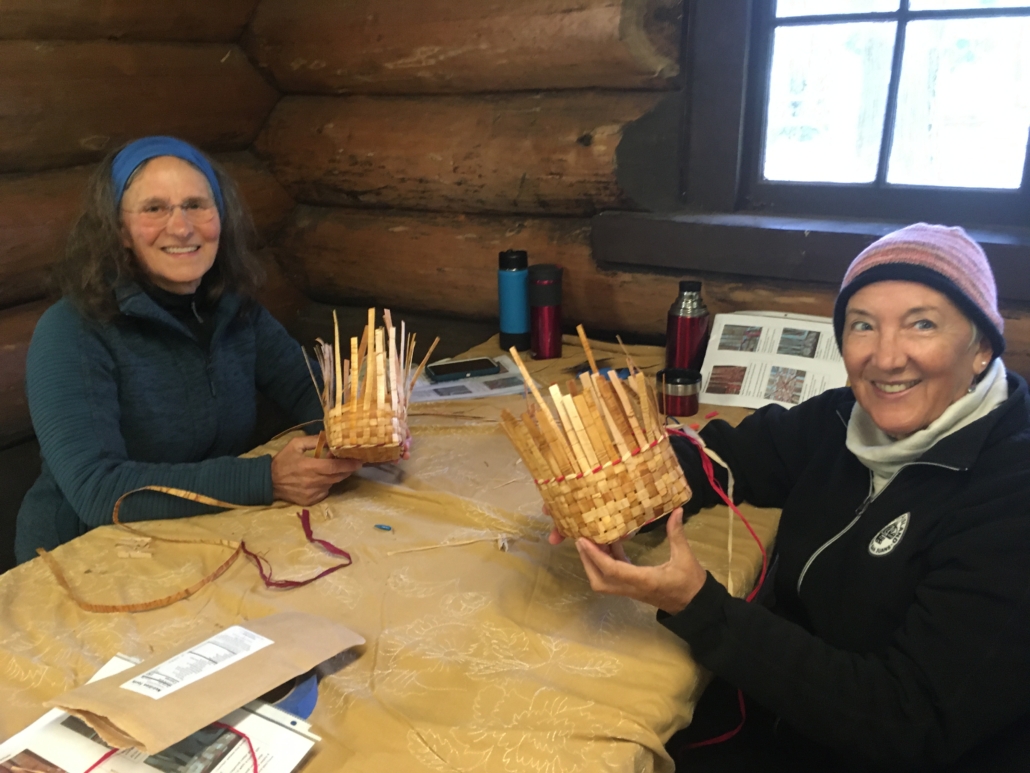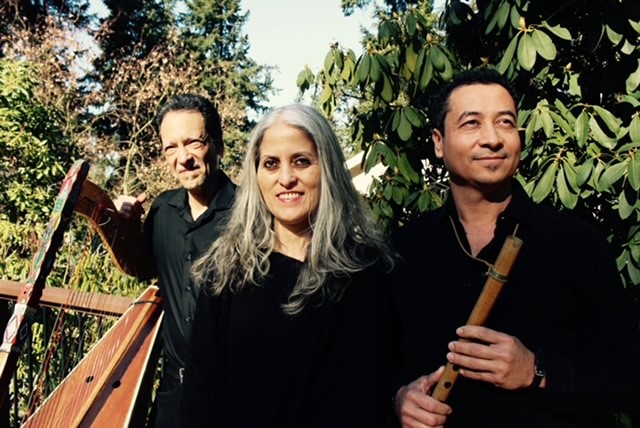 Sin Fronteras
Latin American Folk Music: Canto Nuevo
In January and February of 2022, Arbutus Folk School hosted Latin American Folk Music group Sin Fronteras for workshops and a performance that highlighted the canto nuevo musical tradition for all ages. Students participating in the workshops had the opportunity to perform several songs with the band in their culminating concert - Décimas de Violeta Parra, El Aparecido, and Arriba Quemando el Sol.
Based in Seattle, the Sin Fronteras band is comprised of musicians Patricia Mazuela, Abel Rocha, and Diego Coy. Rocha is a Mexican-born vocalist interpreter of son jarocho music and player of the Venezuelan harp and cuatro, the quinta huapanguera, and the guitar. His sound is influenced by Andean, mestizo, and criollo rhythms. Diego Coy, born in Santiago de Cali, Colombia, plays the quena, quenacho, and the zampona in addition to other woodwinds and percussion instruments native to countries in the Andean region. He applies jazz improvisation to traditional music in a unique way. Patricia Mazuela is a musician, playback theater director, and event developer hailing originally from Chile and focused on the nueva canción genre and traditional Latin American rhythms.
Arbutus Folk School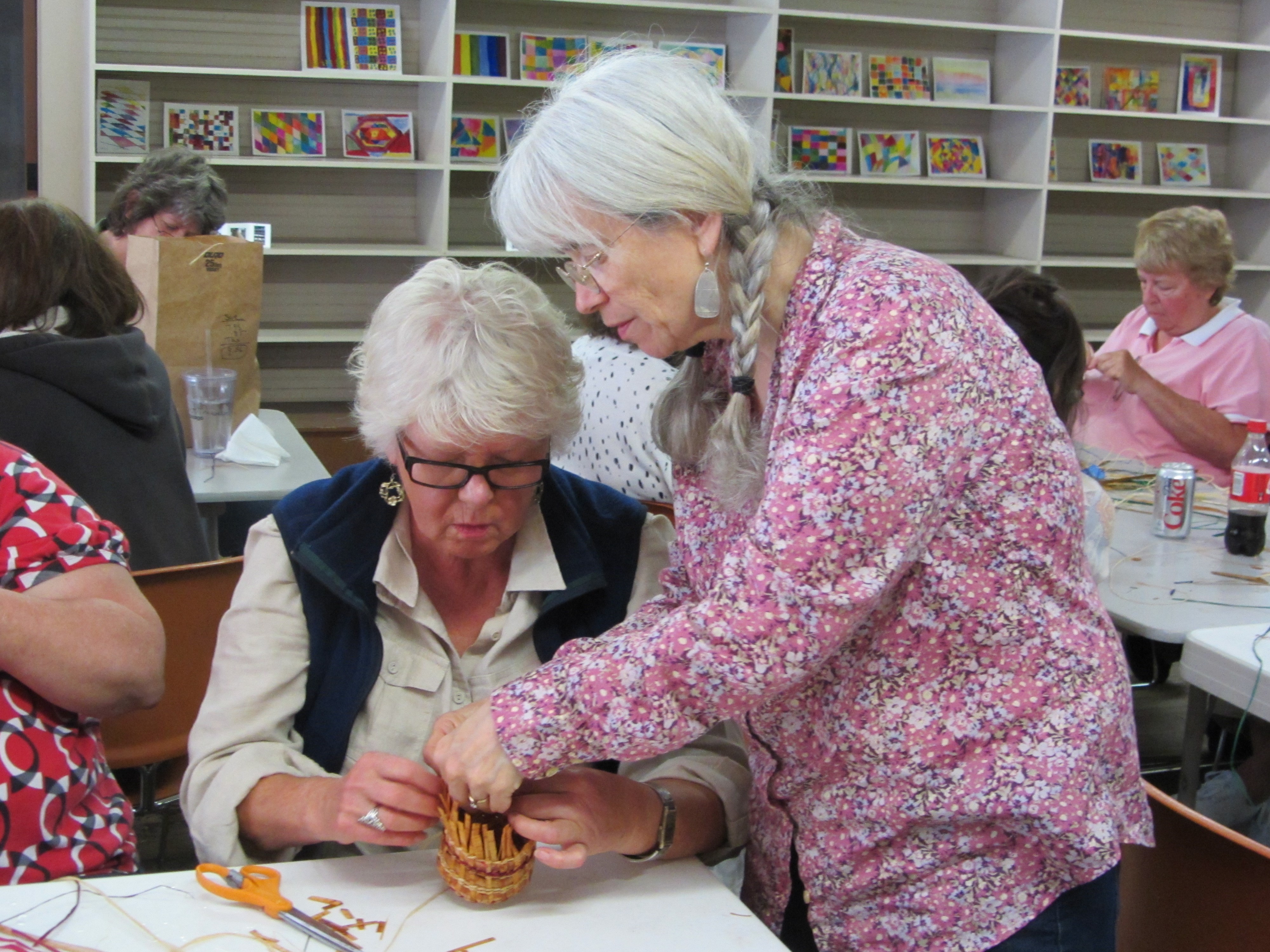 Melissa Peterson
Makah Cedar Bark Baskets
Melissa Peterson is a Makah tribal member living on the Makah reservation and weaving Makah traditional & contemporary basket for 53 years. Melissa collects and processes all of the materials used in her basketry. She has been a cultural arts specialist for 40 years, teaching multiple generations, and shares her knowledge with non-tribal folks interested in Makah basketry as well.
Melissa will offer two identical two-day basketmaking classes hosted at Millersylvania State Park in 2022. The first will be offered on April 2nd and 3rd, and the second will be offered on May 7th and 8th. To sign up, click on the link at the top of this webpage. Thank you to Washington State Parks Folk & Traditional Arts Program for their partnership on this program!
Arbutus Folk School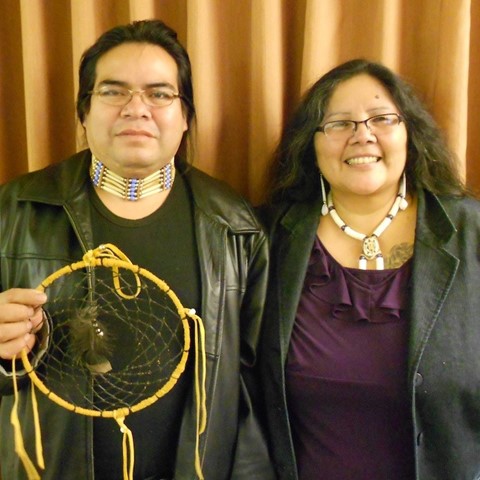 Maria and Victor Godines
Buckskin Moccasins
Maria and Victor Godines led students in creating their own buckskin moccasins in the summer of 2021.
Maria Godines, whose Native American name is Mnuwai Ayat (Kind Woman), has Wasco and Warm Springs tribal roots. She grew up in Portland and now lives on the Warm Springs Reservation in central Oregon.
With her beadwork, she expresses both her cultural heritage and her engagement in contemporary design. As a young girl Maria learned basic sewing techniques from her mother, and when she was six years old, Maria began learning the arts of stringing beads, the peyote stitch, flat beadwork, and looming from an older sister. Since 2007, Maria has participated in Tribal Member Art Exhibits at the Museum of Warm Springs and has received awards for her Wasco Shell Side Purse, her Colombia River Replica Wedding Veil, and her beaded jewelry.
Arbutus Folk School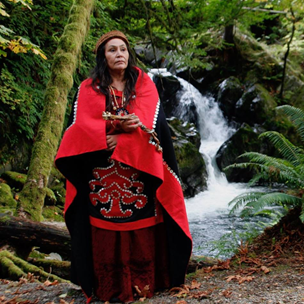 Harvest Moon
Storytelling and Cedar Bark Weaving
In the spring of 2021, Quinault master basketweaver and storyteller Harvest Moon shared about the life, art, and culture of Coastal Salish Natives through song, story, and a bracelet-weaving activity in Priest Point Park. In the winter of 2021 she offered a second class, sharing a legend of The Shy People and leading students in weaving small cedar bark elk.
Harvest Moon has been awarded the Washington State Historical Society's Peace and Friendship Award, has served two terms as Washington Commission for the Humanities' Inquiring Mind speaker, and has served as an artist with the Seattle Arts Commission, Bainbridge Island Arts and Humanities, and Young Audiences. Learn more at https://iamharvestmoon.com.
Arbutus Folk School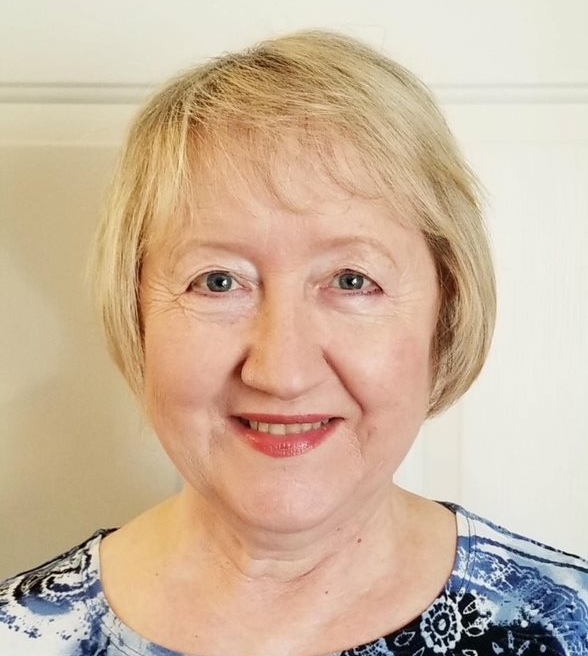 Daniela Sipkova Mahoney
Ukrainian Pysanky
In May of 2022, Daniela Mahoney led students in creating pysanky eggs using hot wax in traditional Ukrainian style.
Daniela Šipková Mahoney was born in Prague where she studied international business and foreign languages. She came to the U.S. in 1982. Daniela cherishes her Czech heritage and has developed educational programs emphasizing preservation of cultural crafts.
Every year Daniela travels to U.S. Czech communities to offer classes and lectures on
egg art, paper crafts, glass bead projects and fiber arts inspired by Czech customs and traditions.
Daniela holds a master's degree in geriatric social work from Portland State University.
Arbutus Folk School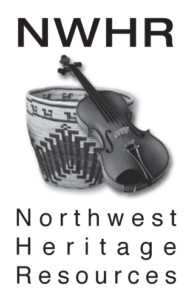 Thank you to Northwest Heritage Resources for supporting folk and traditional arts programming at Arbutus Folk School.
Northwest Heritage Resources is a non-profit organization first established in Washington state in 1995.  Its mission is to conserve cultural heritage and to present, promote, preserve and document the diverse cultural traditions of the Pacific Northwest.
Read more at http://www.northwestheritageresources.org/