"We had a wonderful time and will use what we learned for Easter holidays. Thank you! Great class!"
"Totally new for me and I was able to do it and have a cool keepsake."
"Historically, culturally informative and fun!"
"Appreciated the sharing of traditions, and gained a new skill."
December 2nd: Haitian Cooking and Foodways with Elsy Dinvil – Registration Coming Soon
MARIACHI MEXICO CONCERT, AUGUST 2023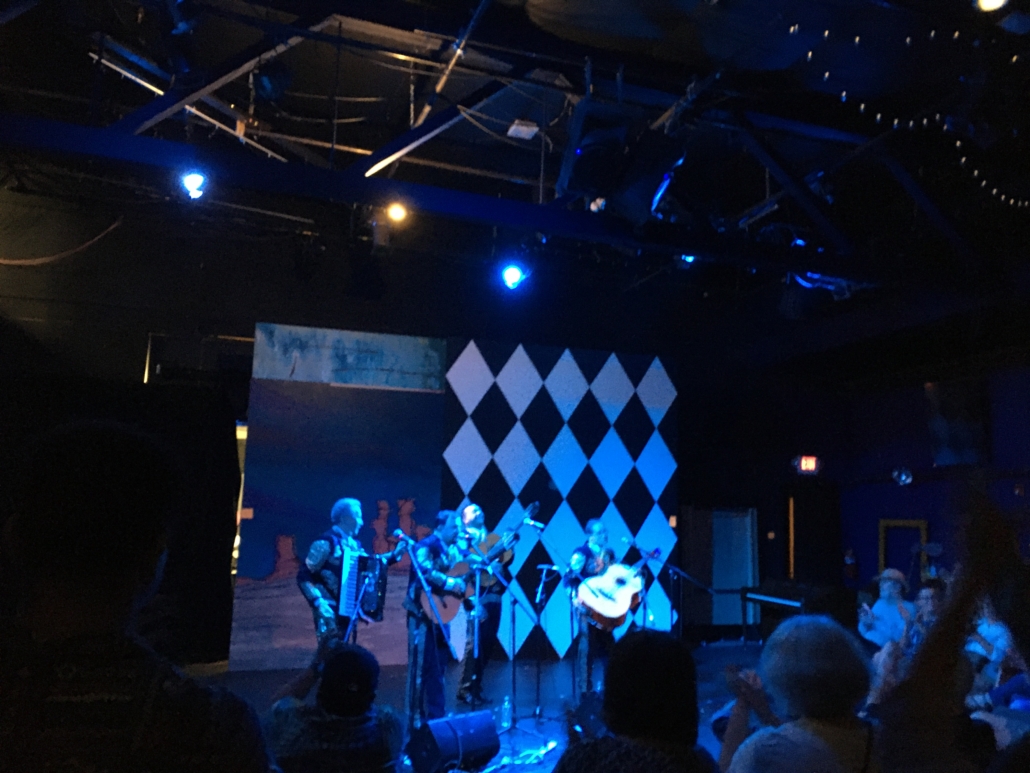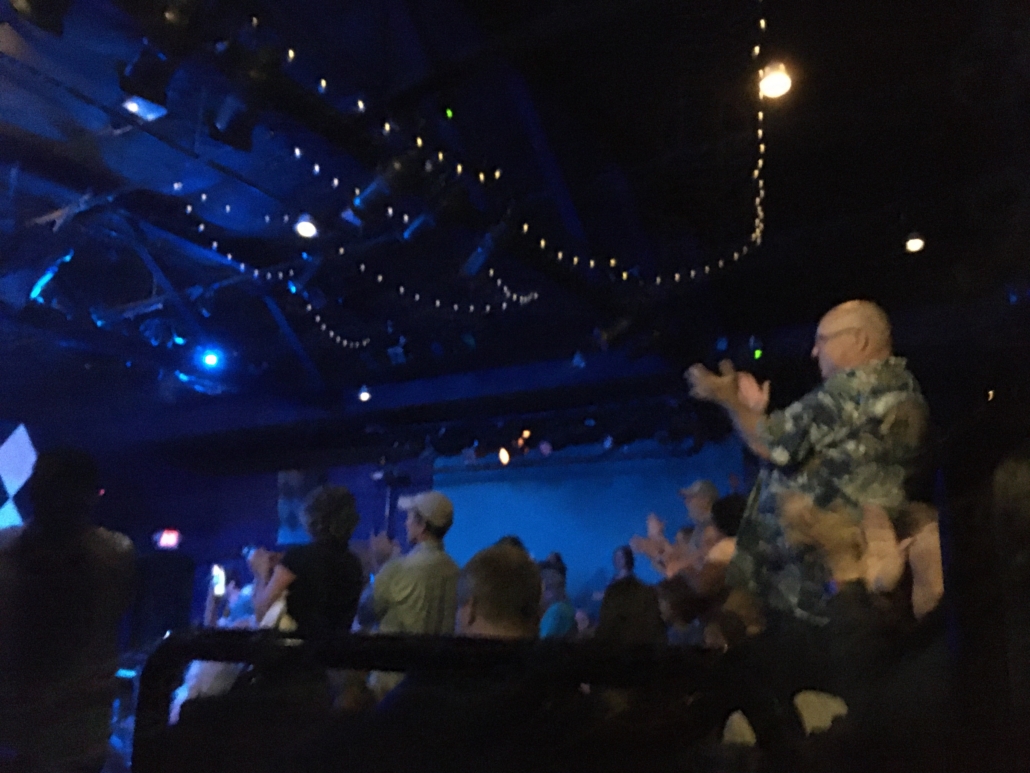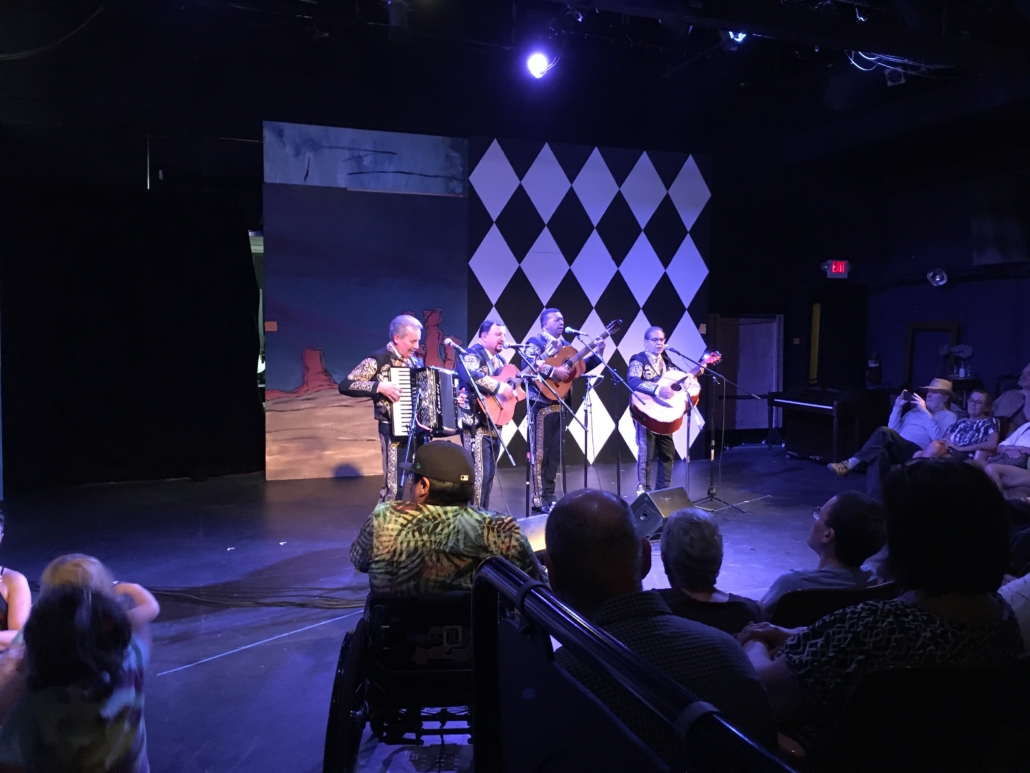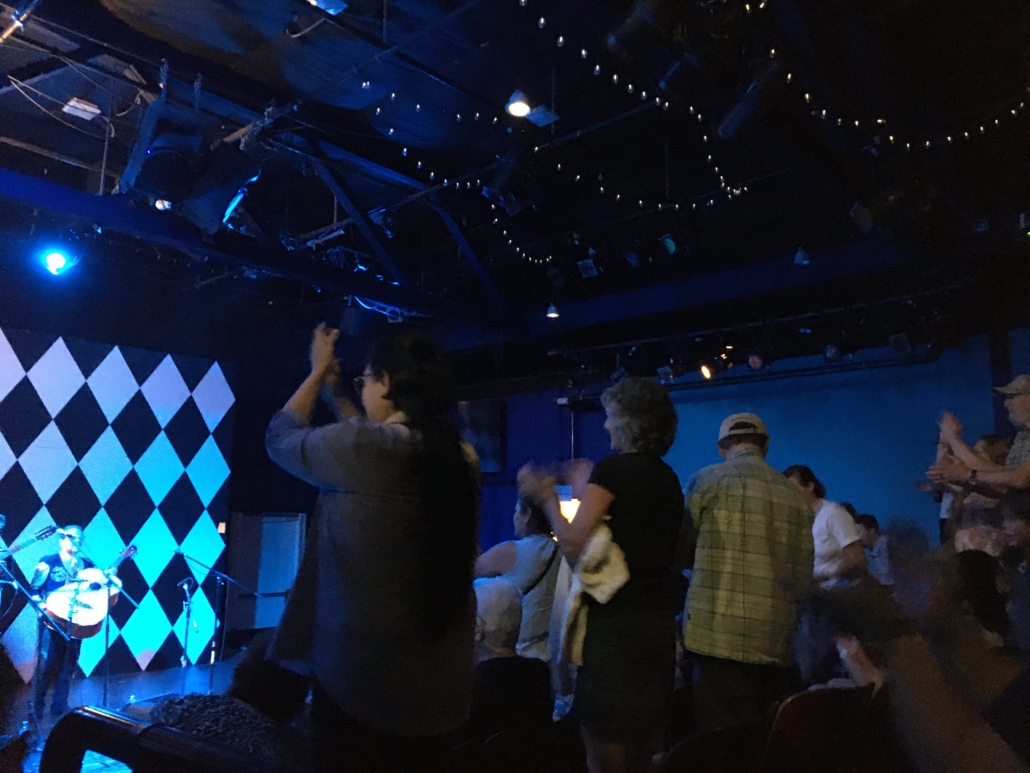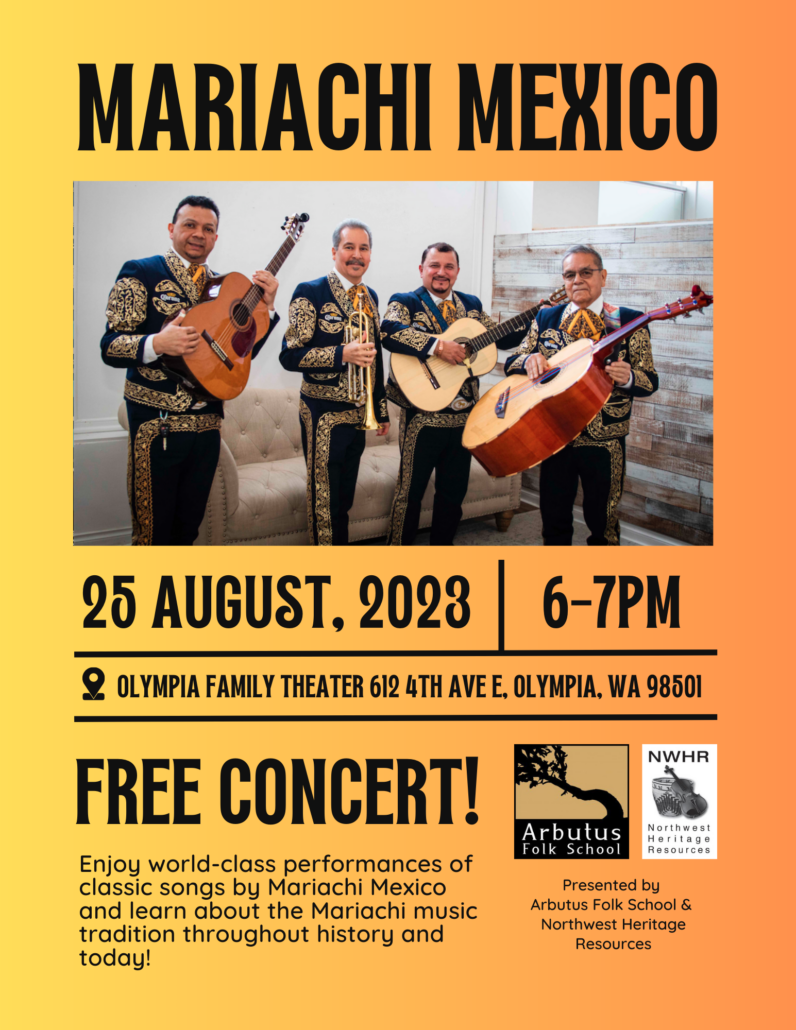 UKRAINIAN PYSANKY, MAY 2021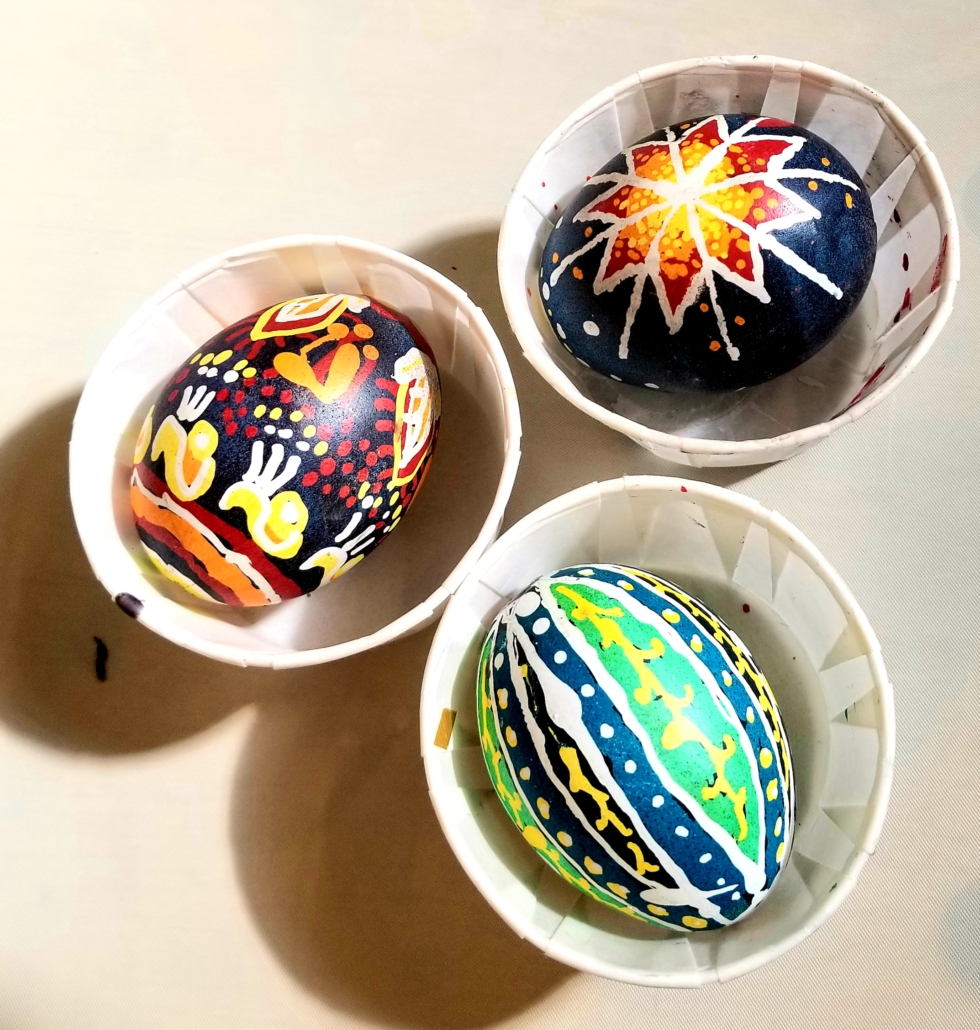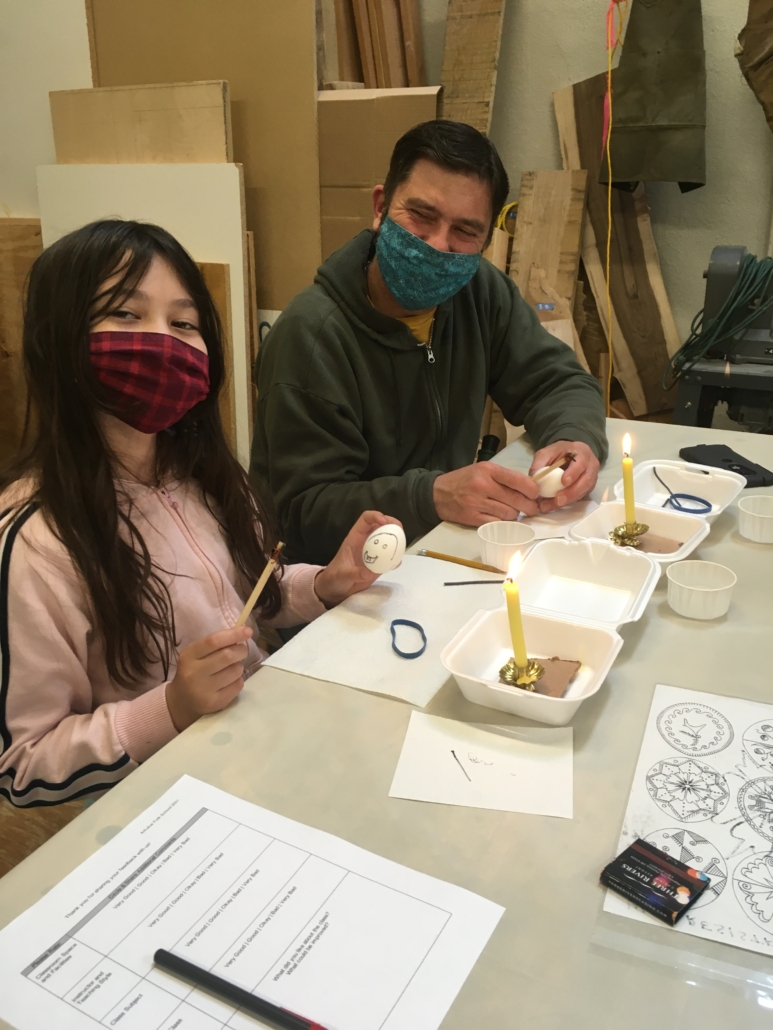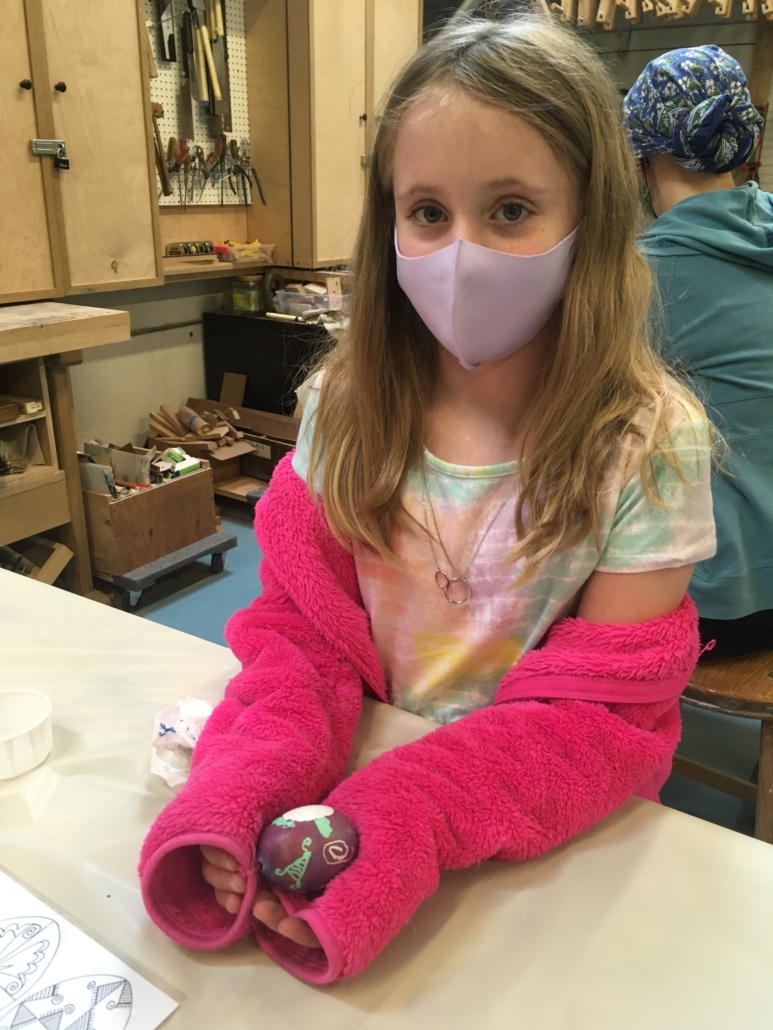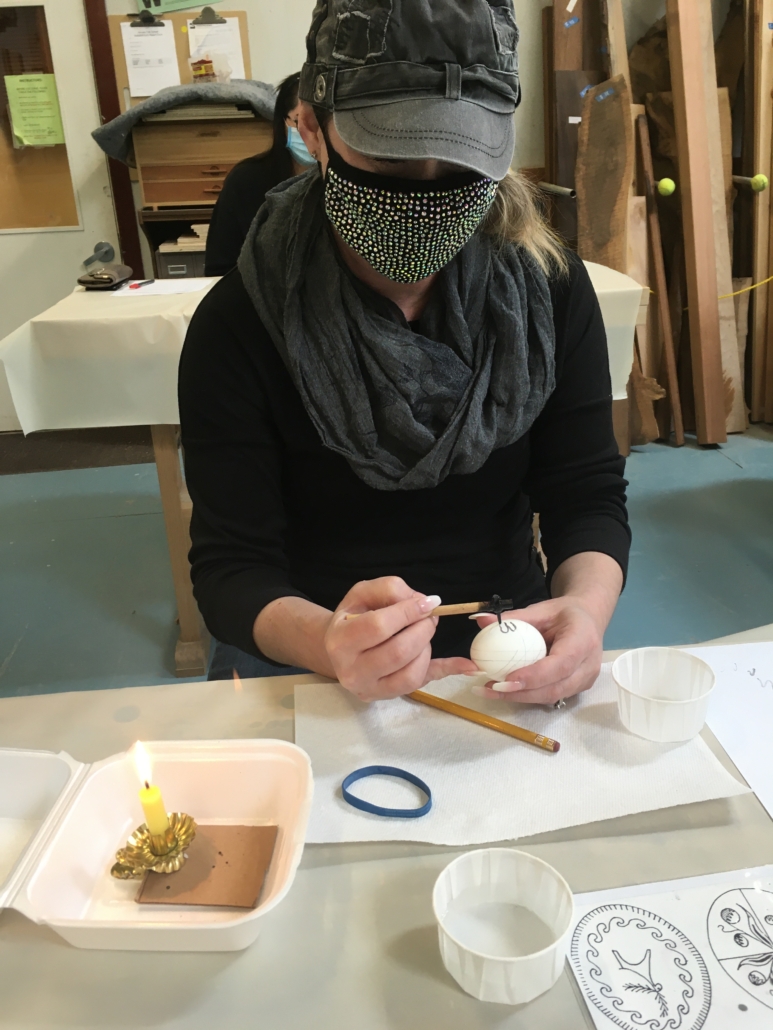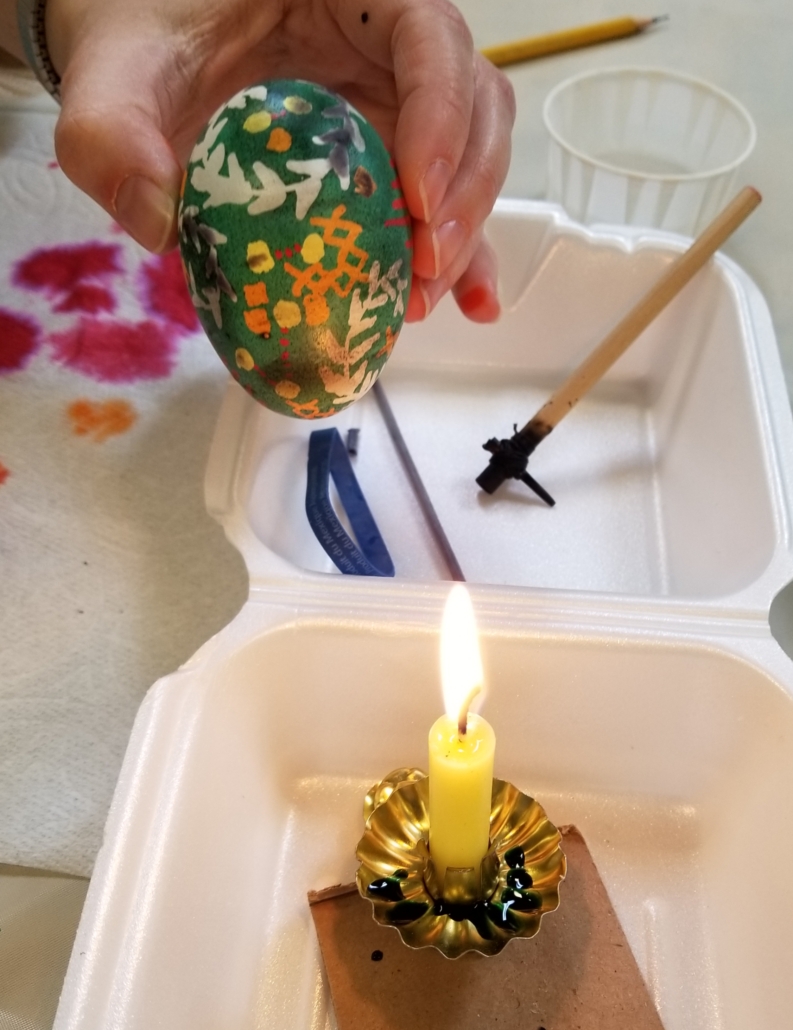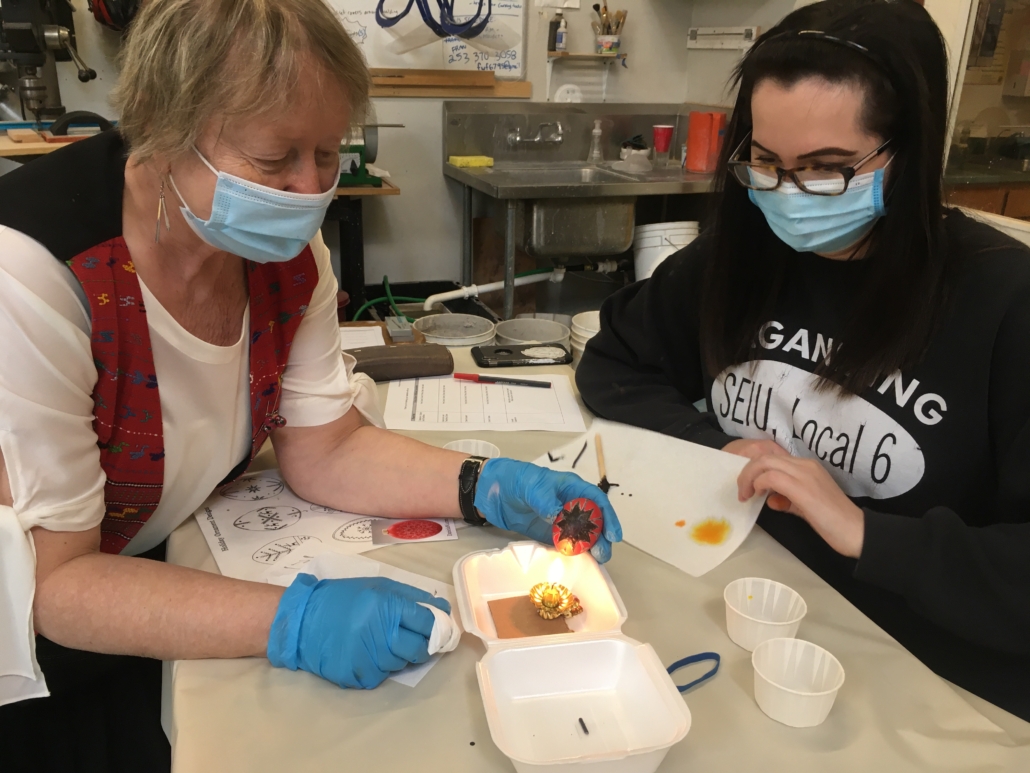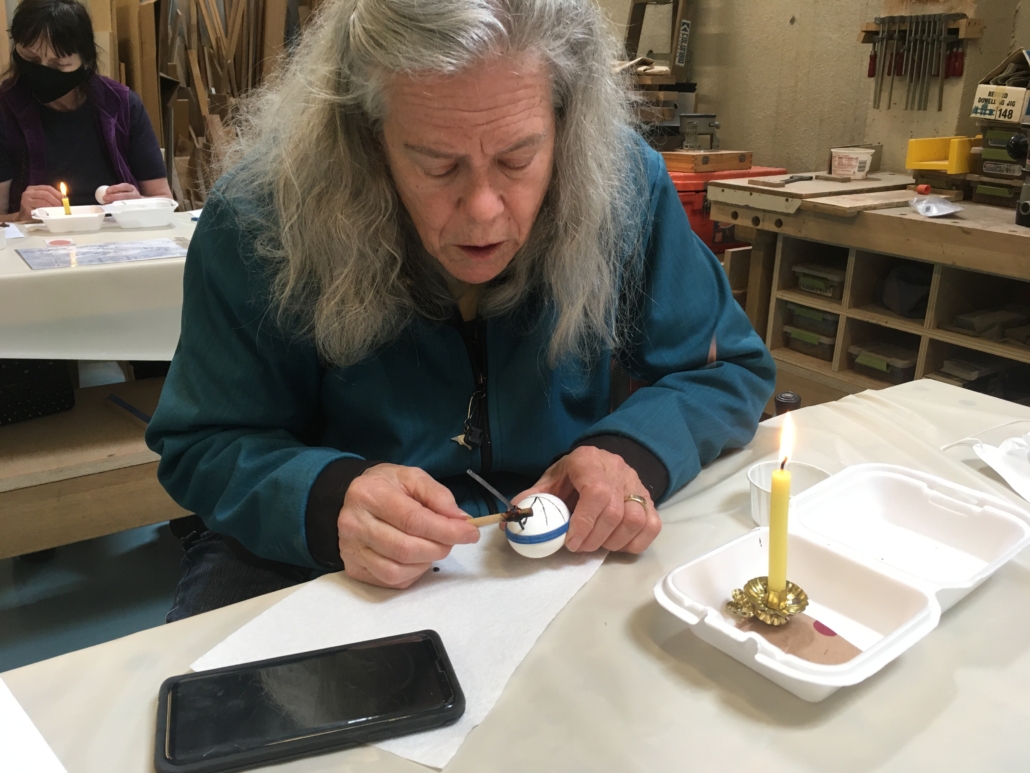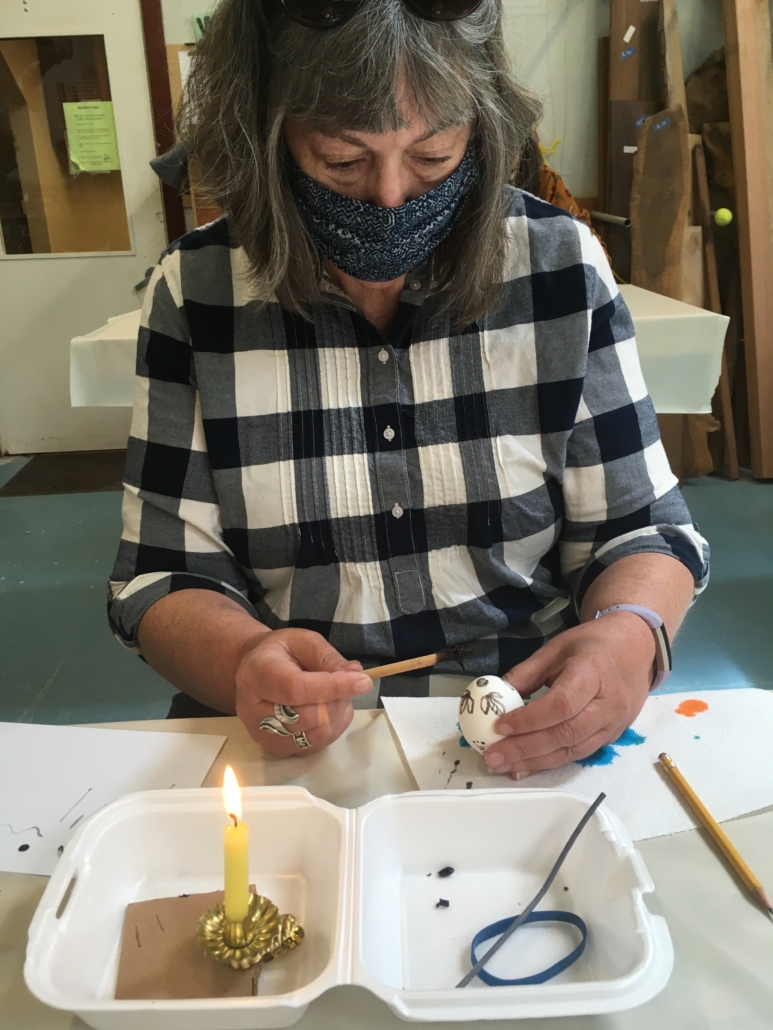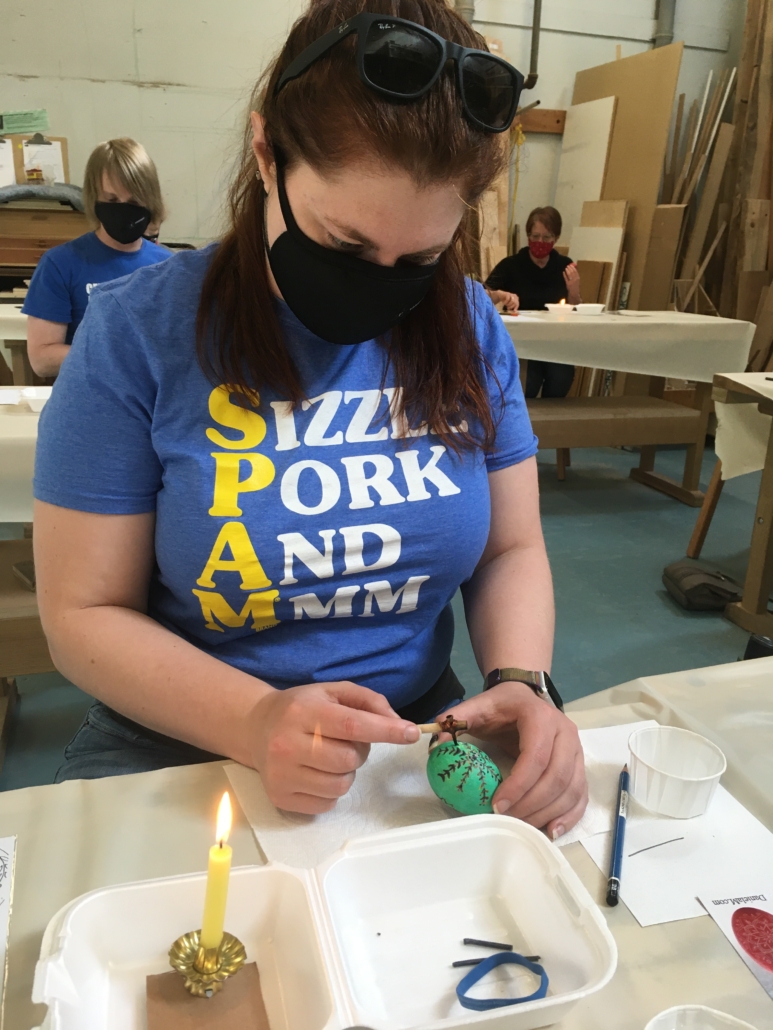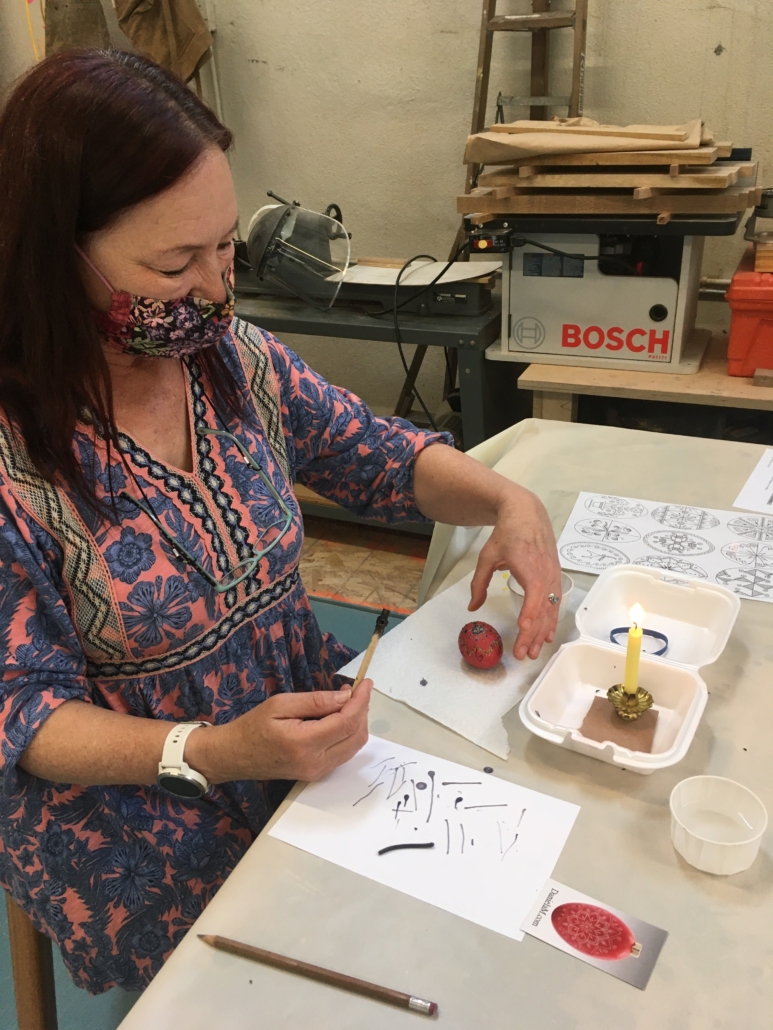 WARM SPRINGS WASCO BUCKSKIN MOCCASINS, JULY 2021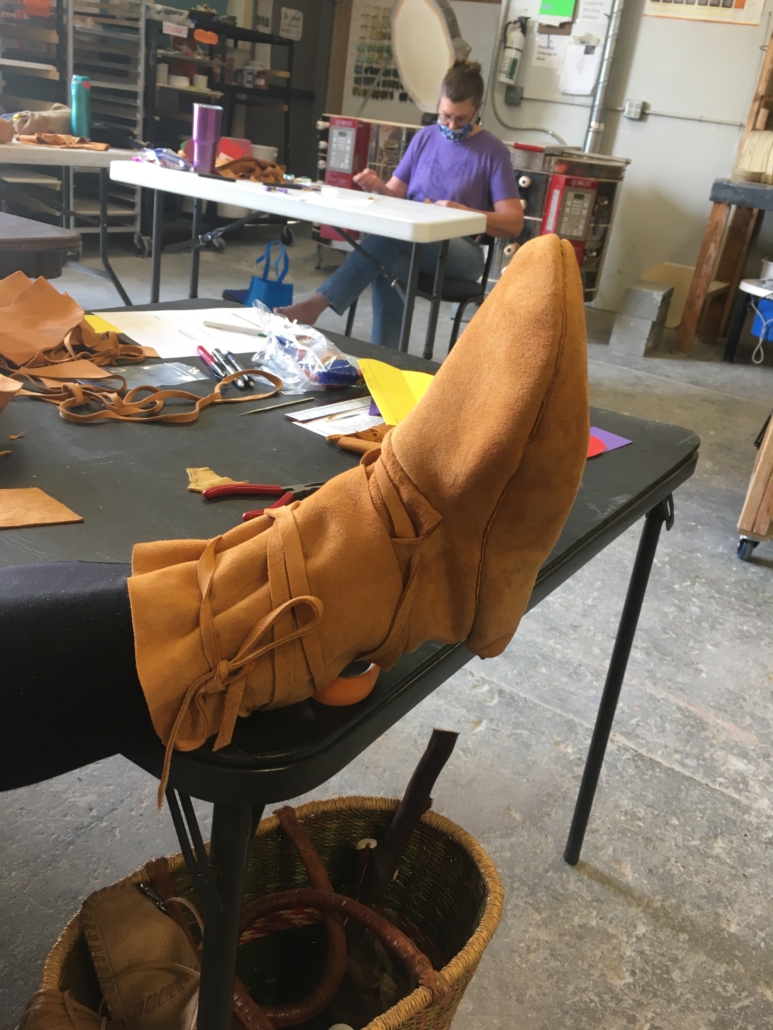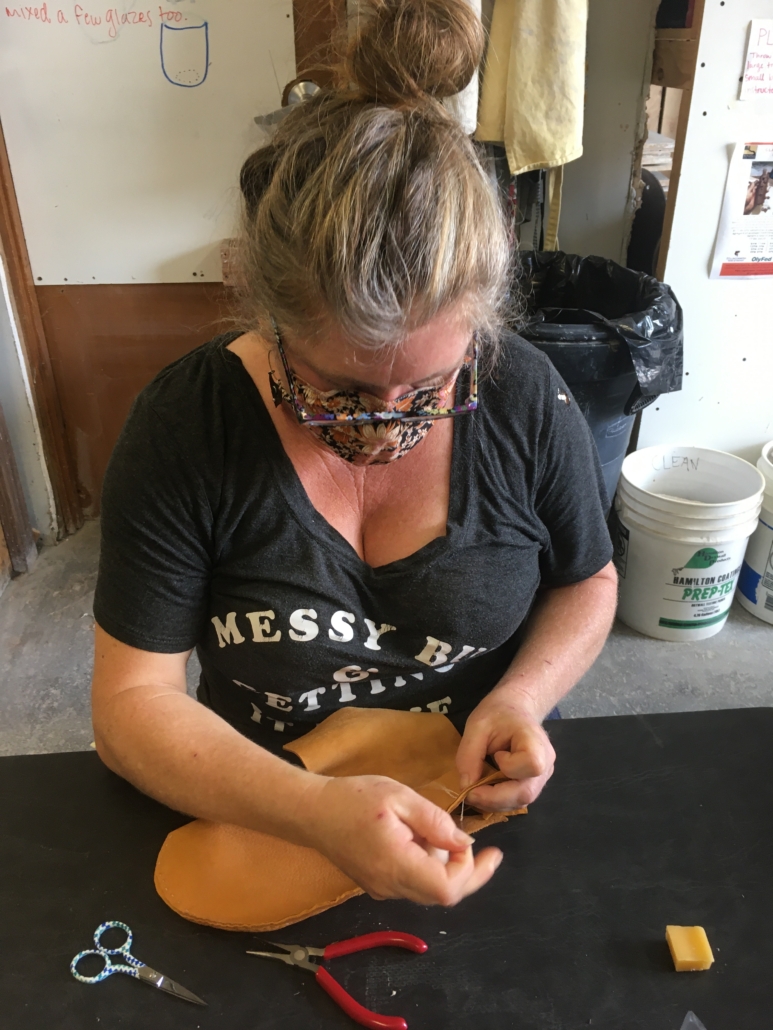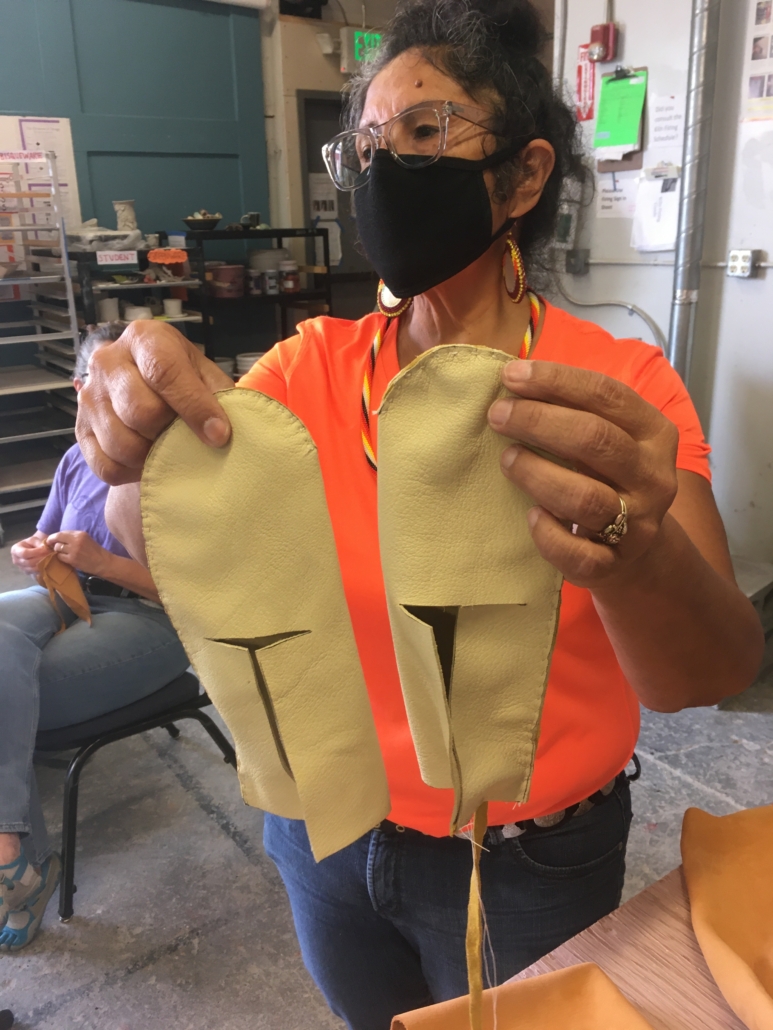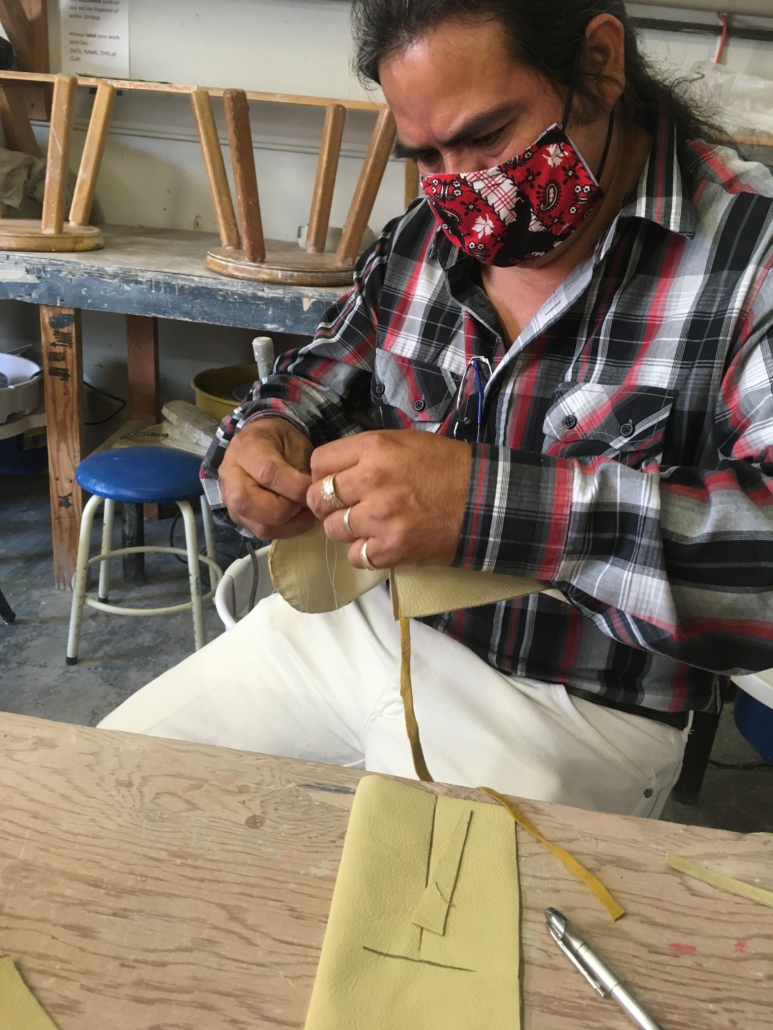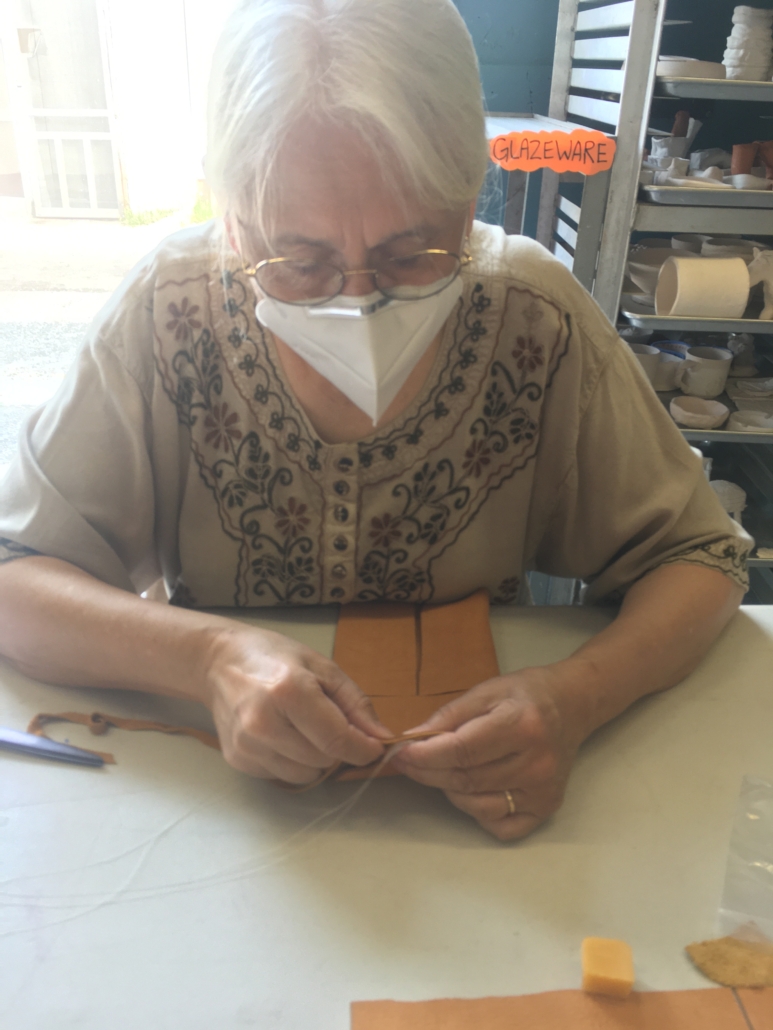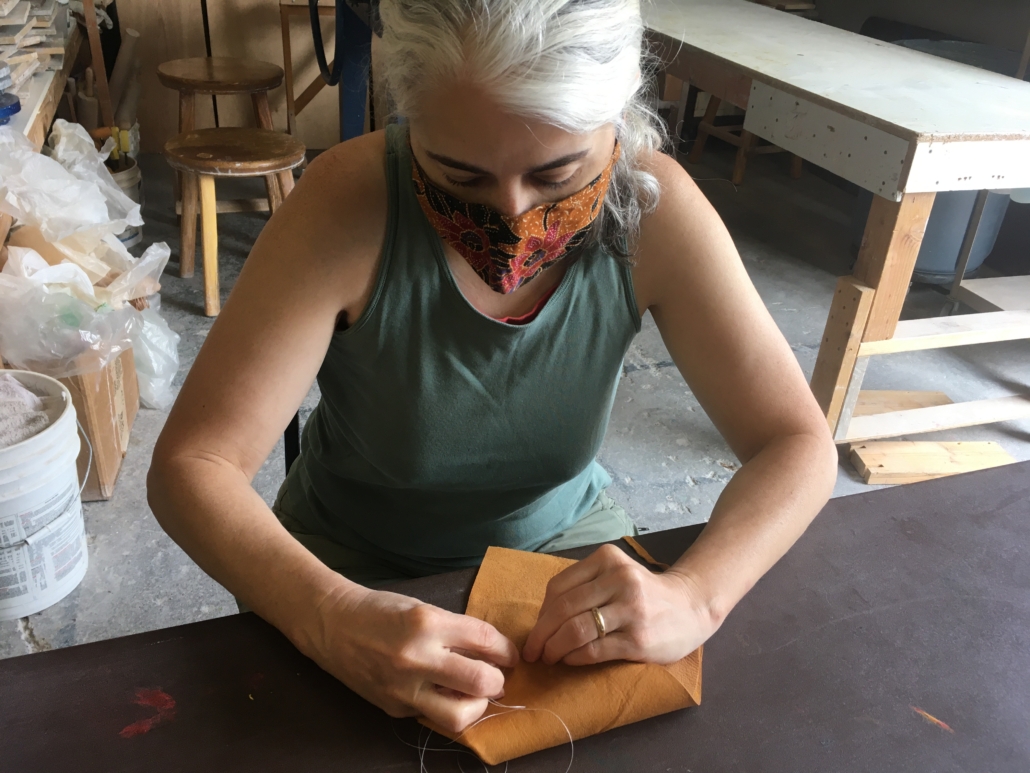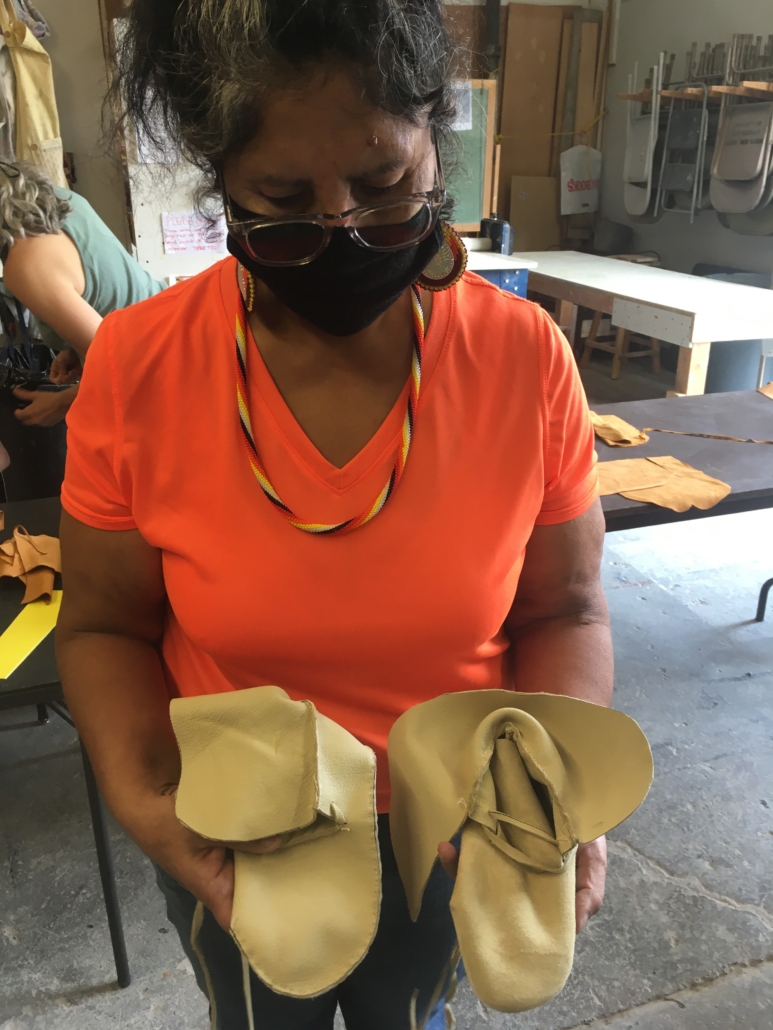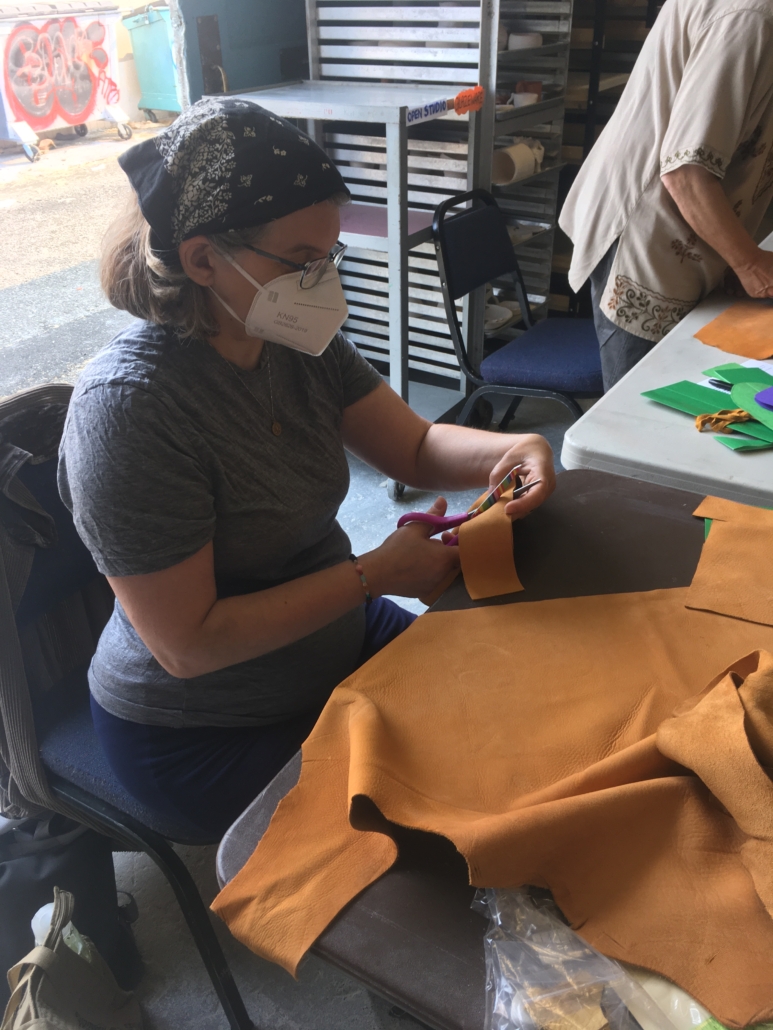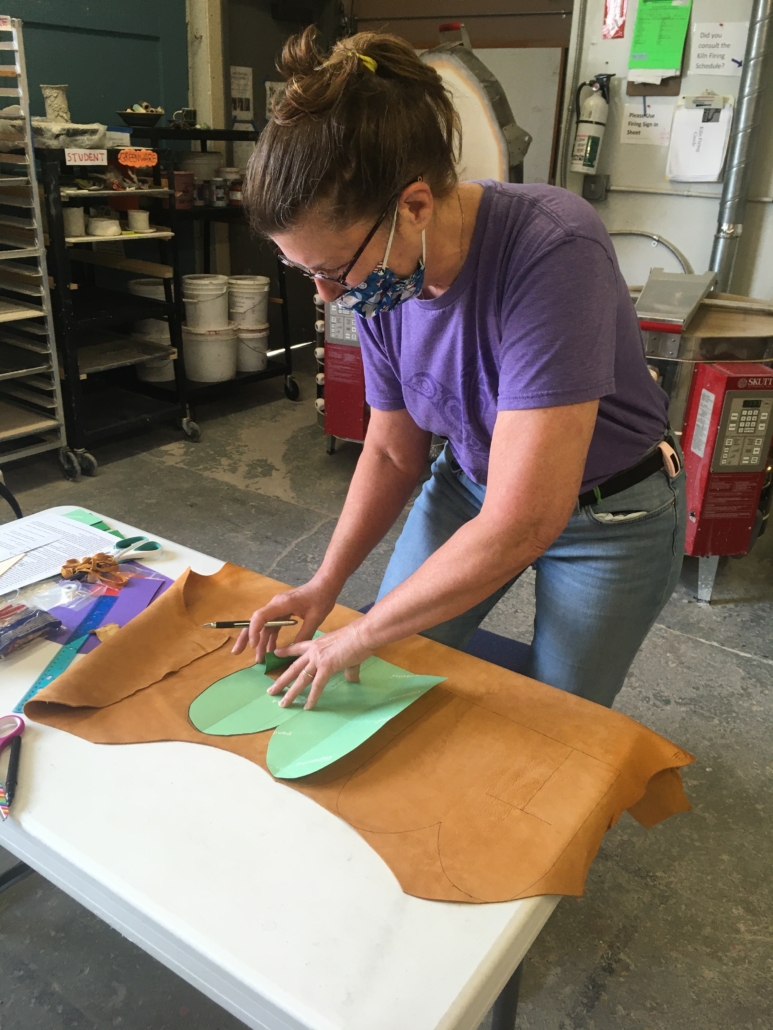 QUINAULT CEDAR BARK WEAVING & LEGENDS, DECEMBER 2021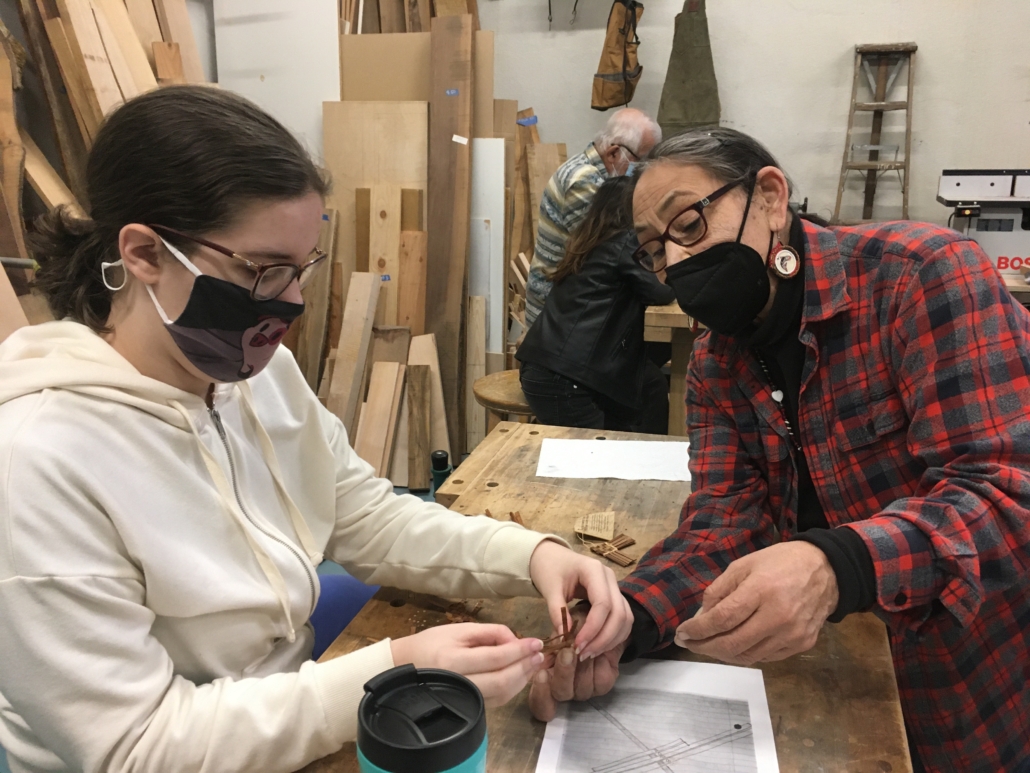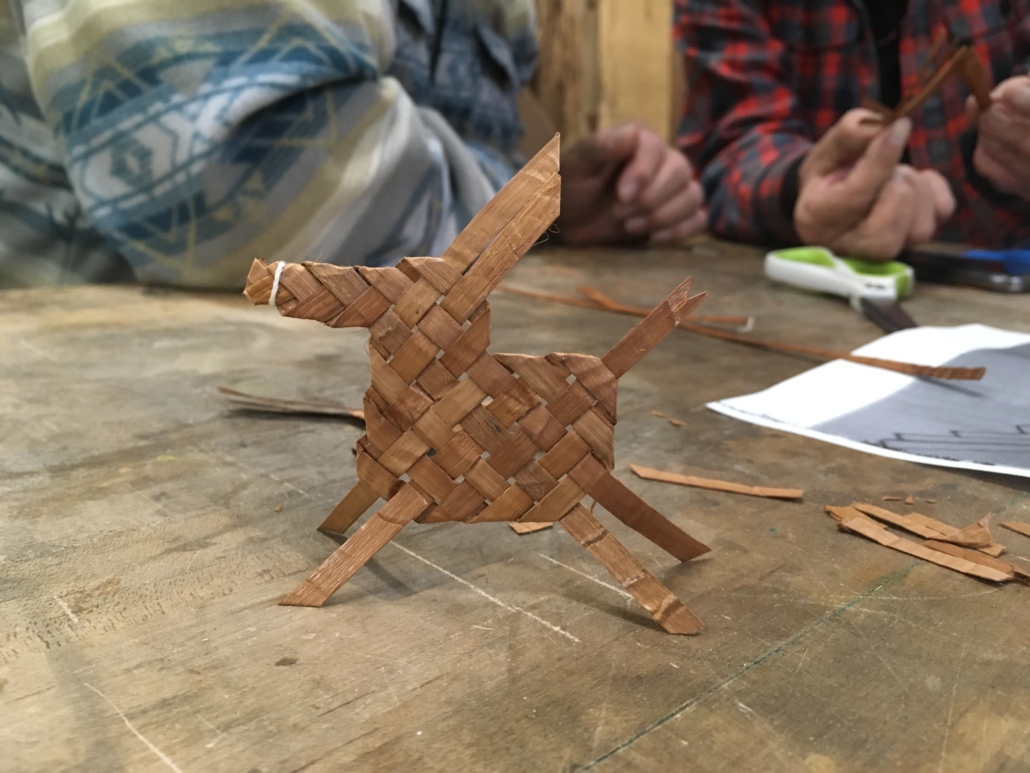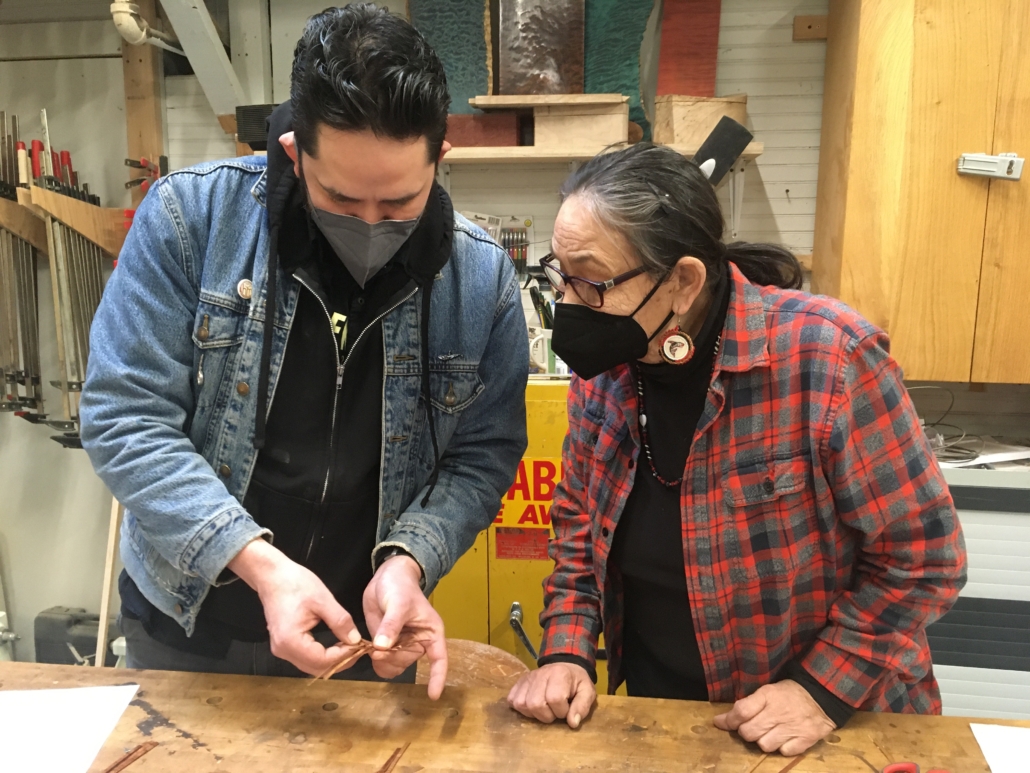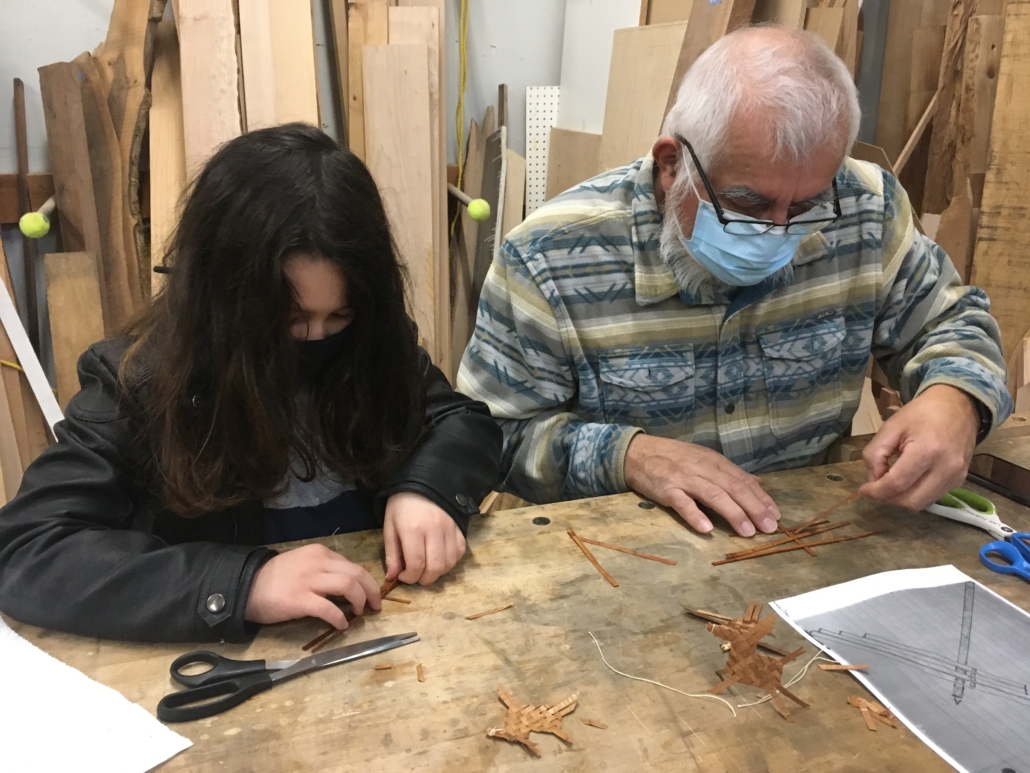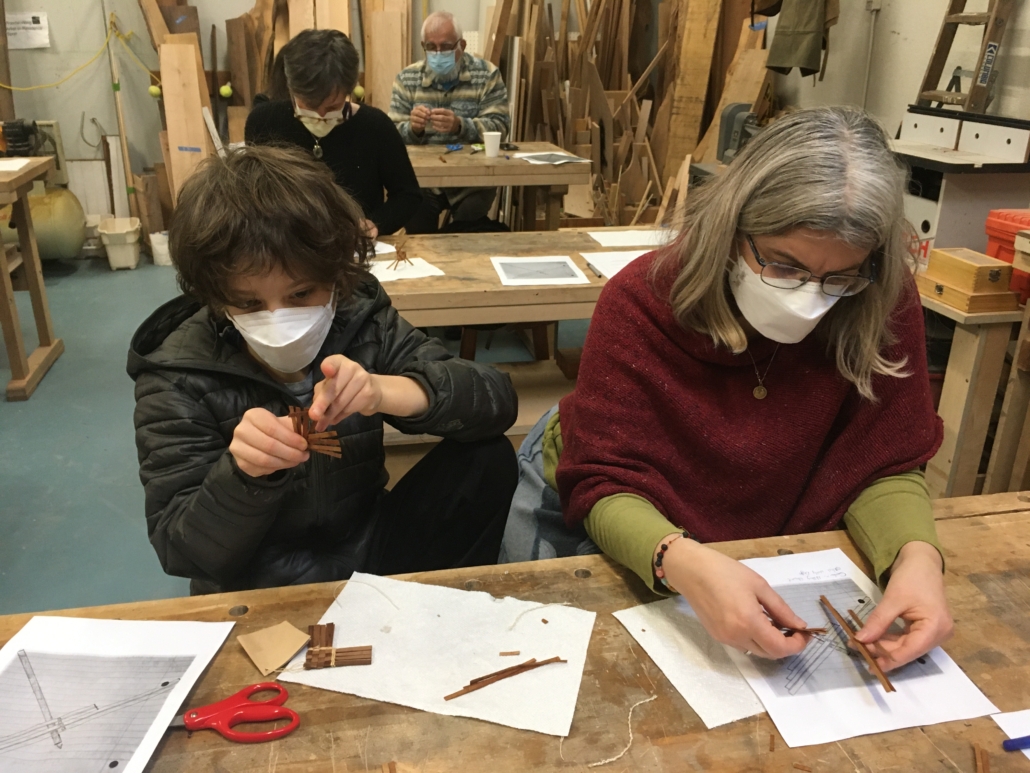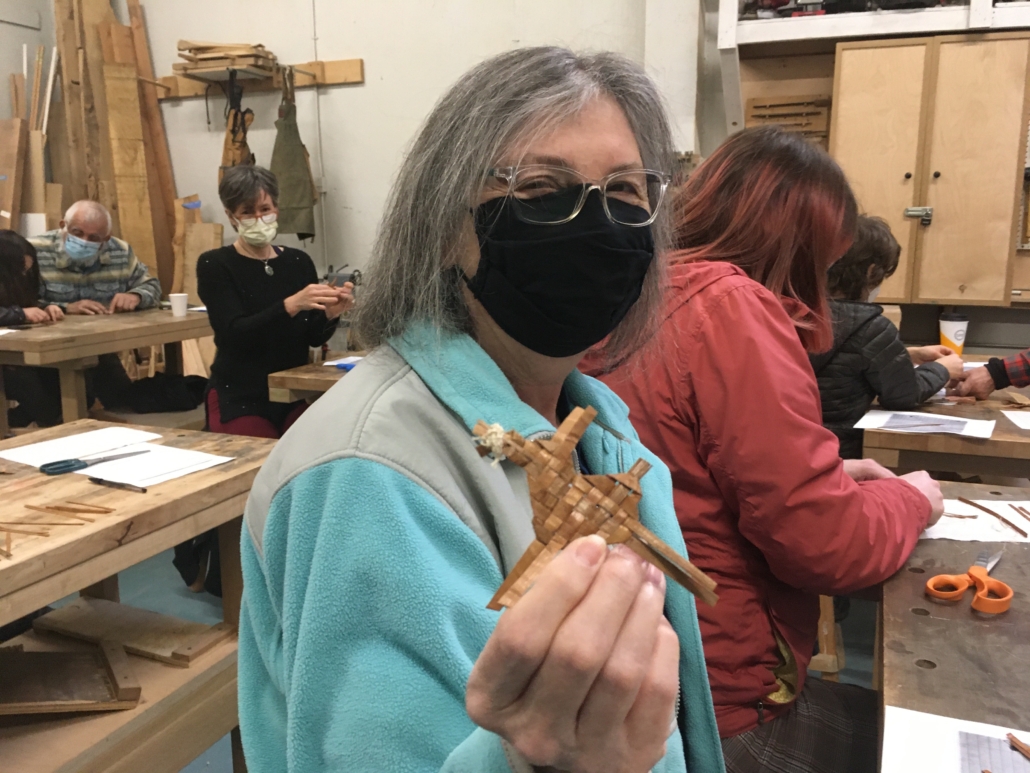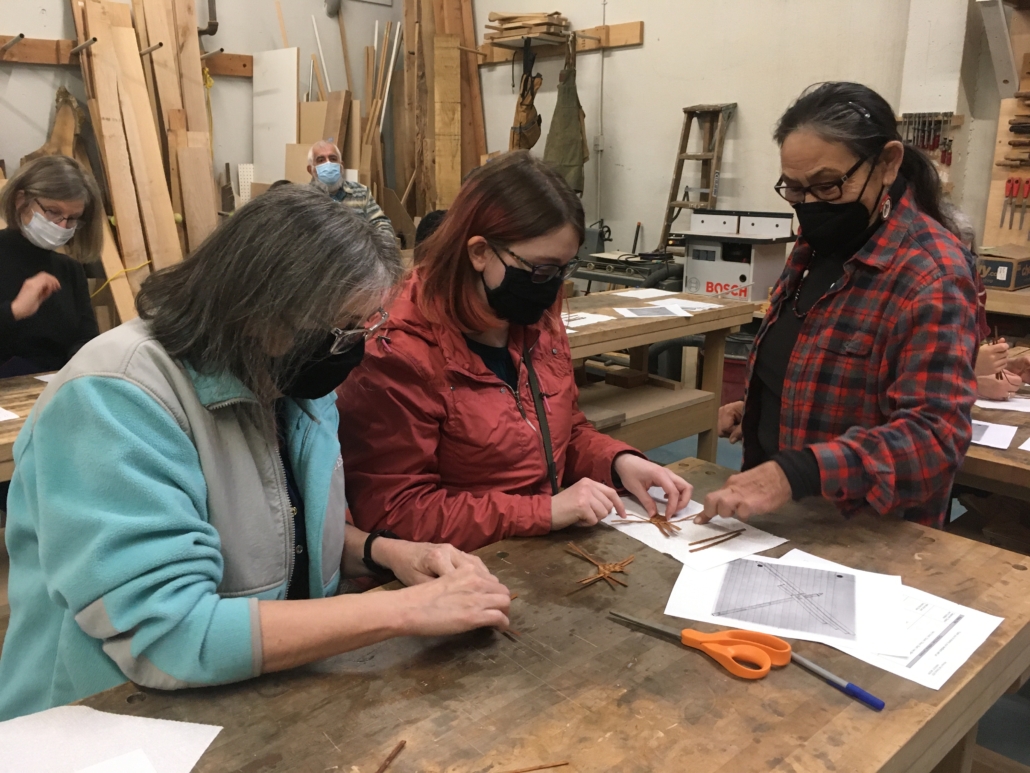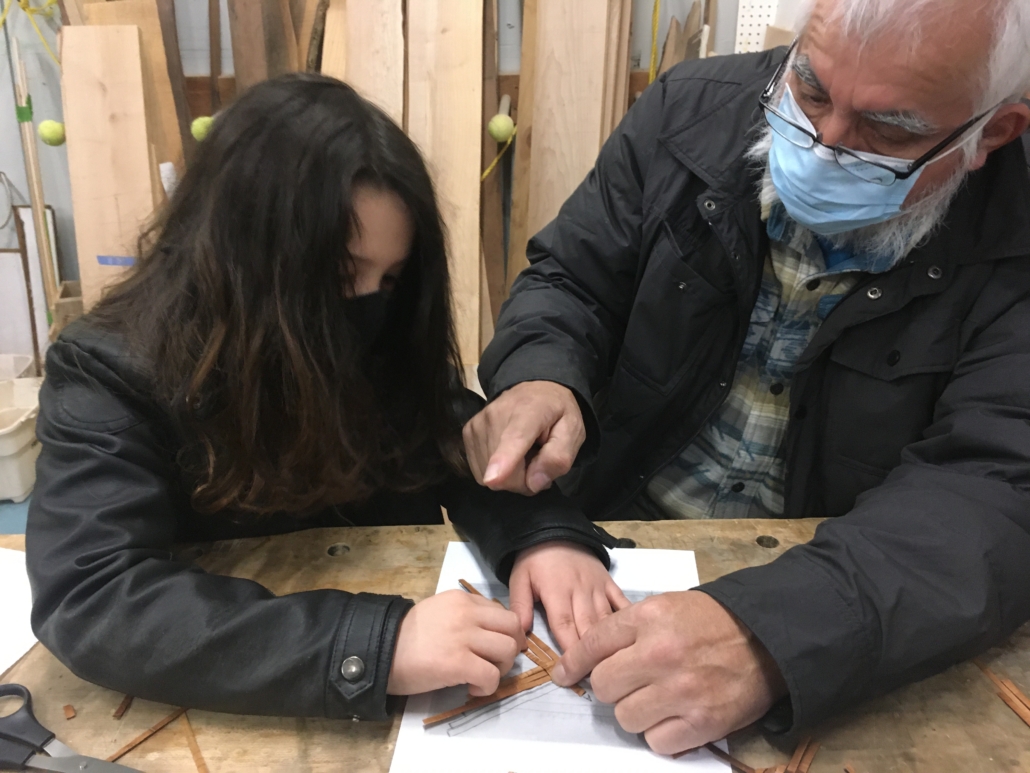 SOUTH AMERICAN CANTO NUEVO MUSIC, FEBRUARY 2022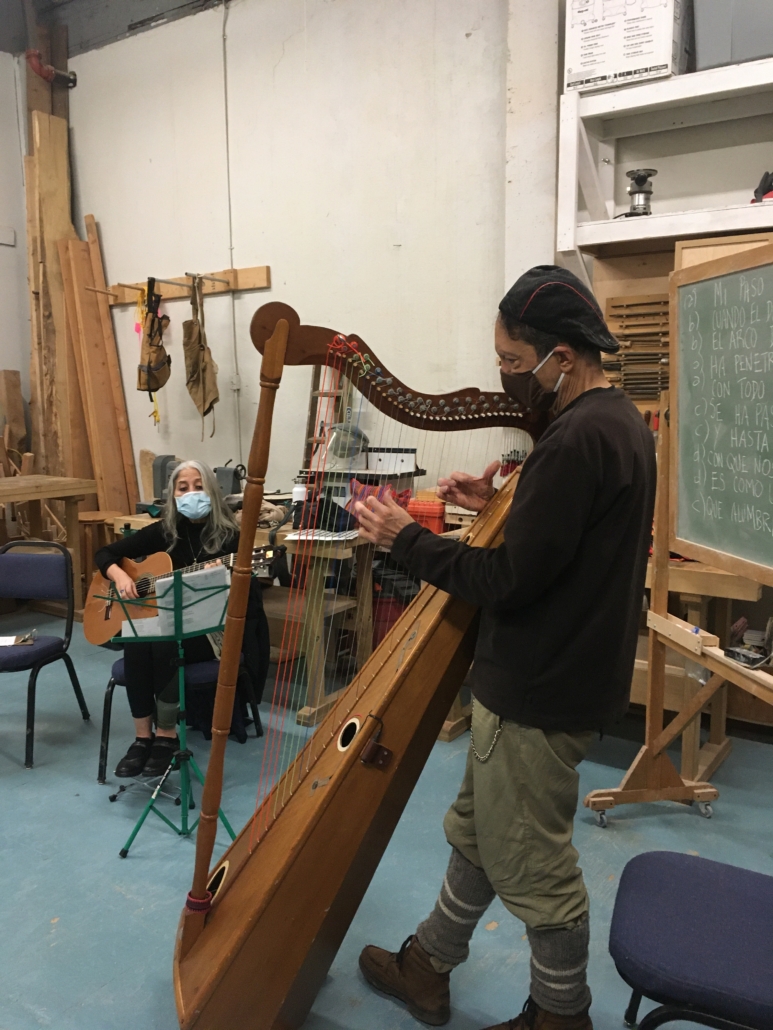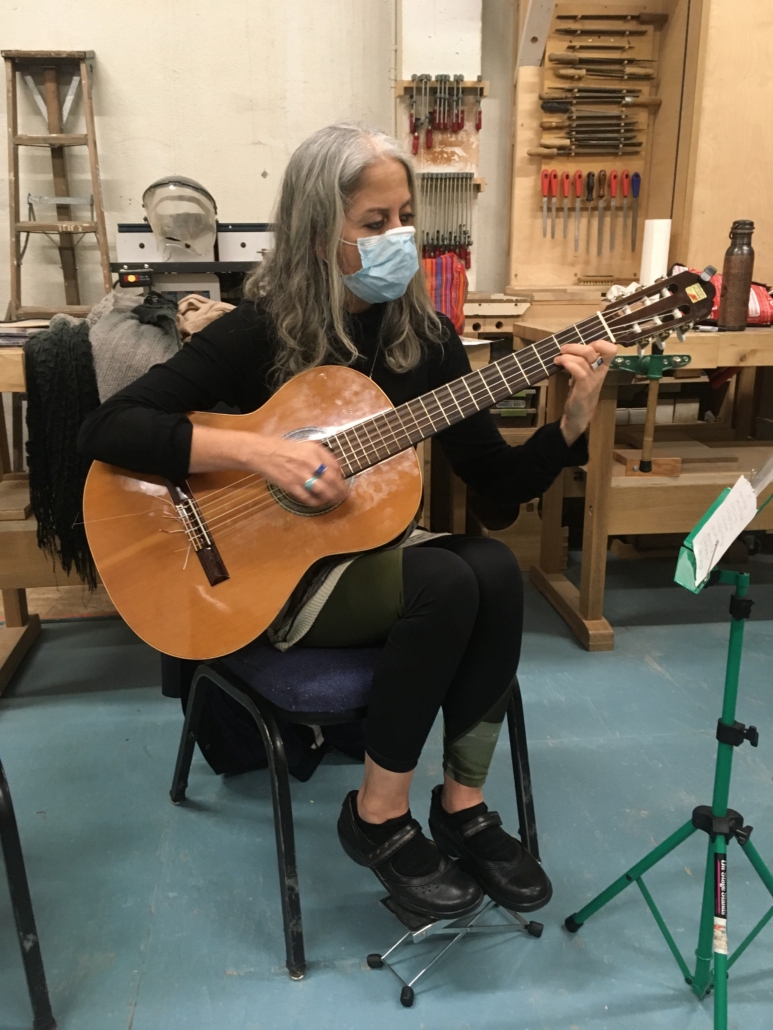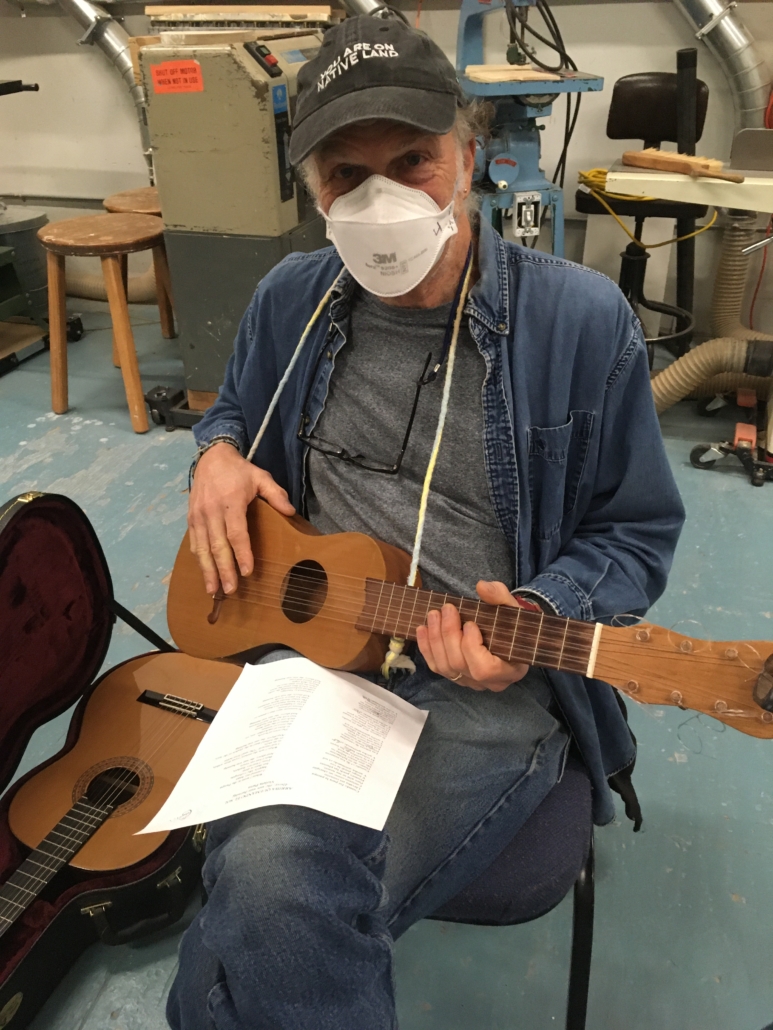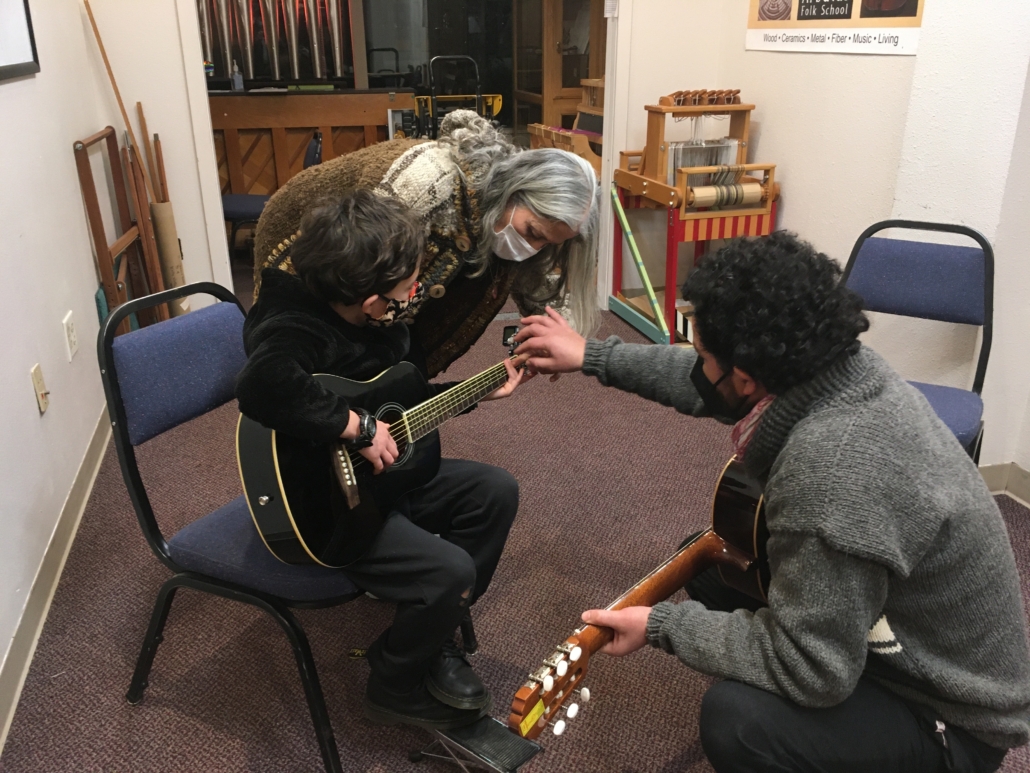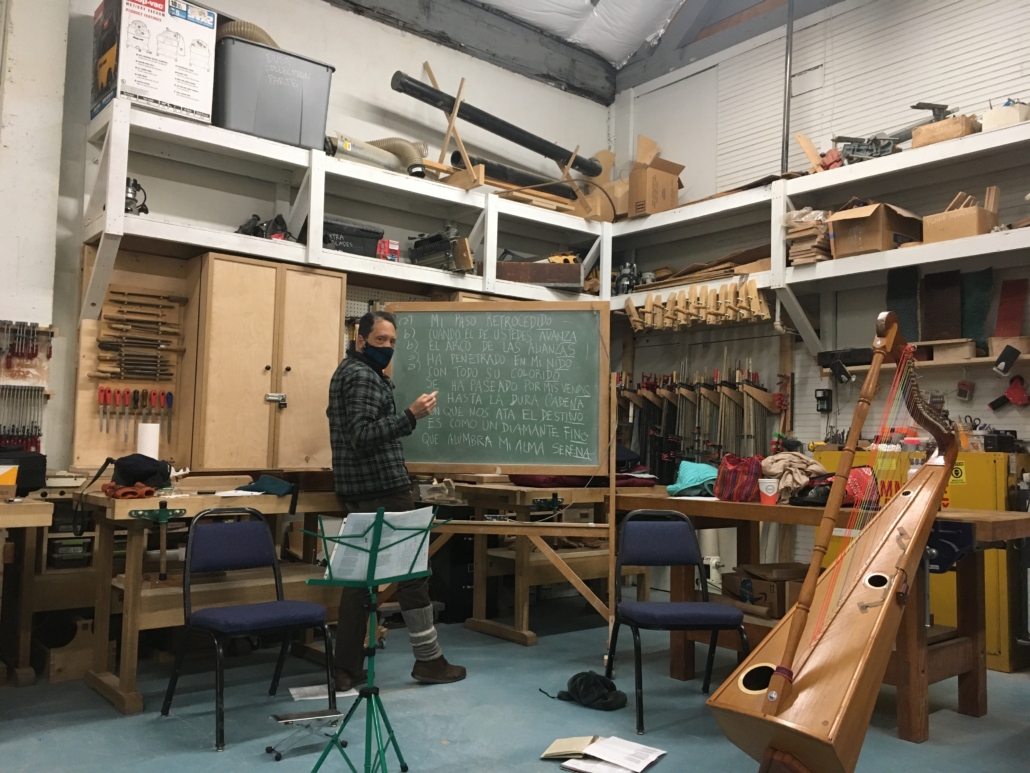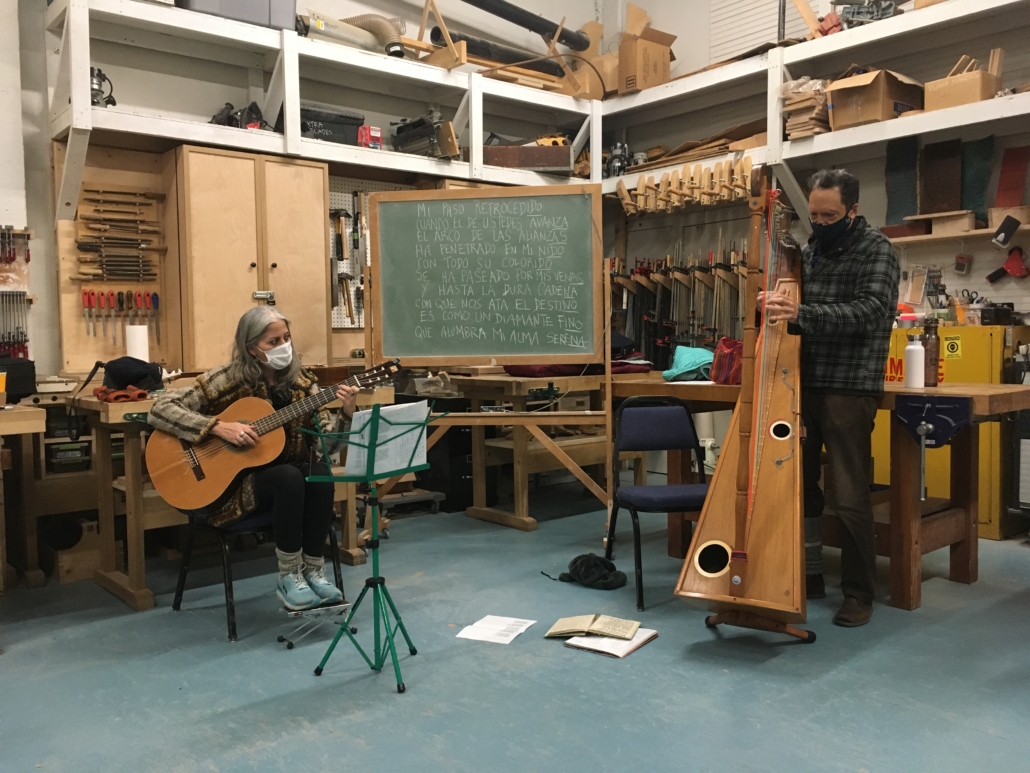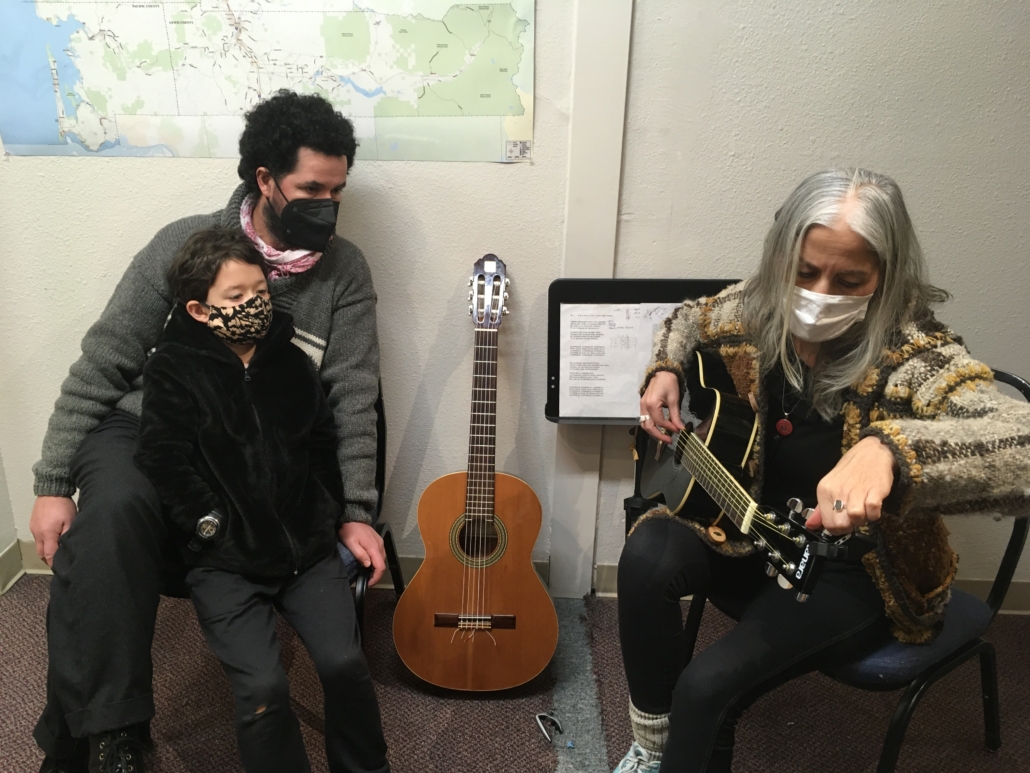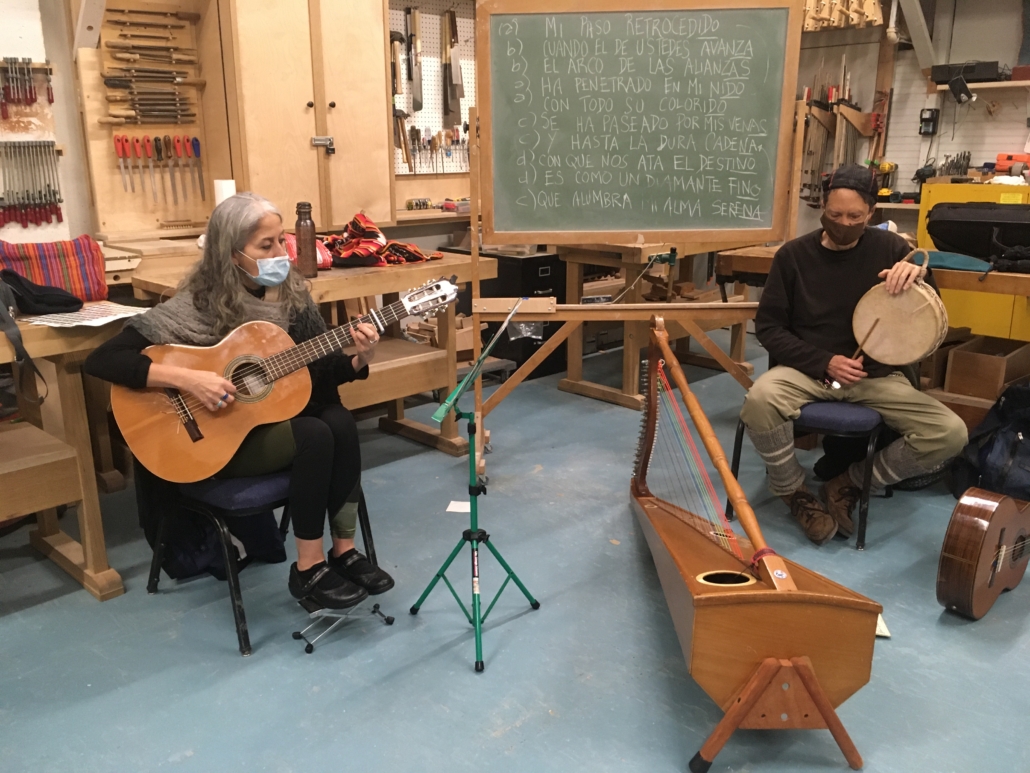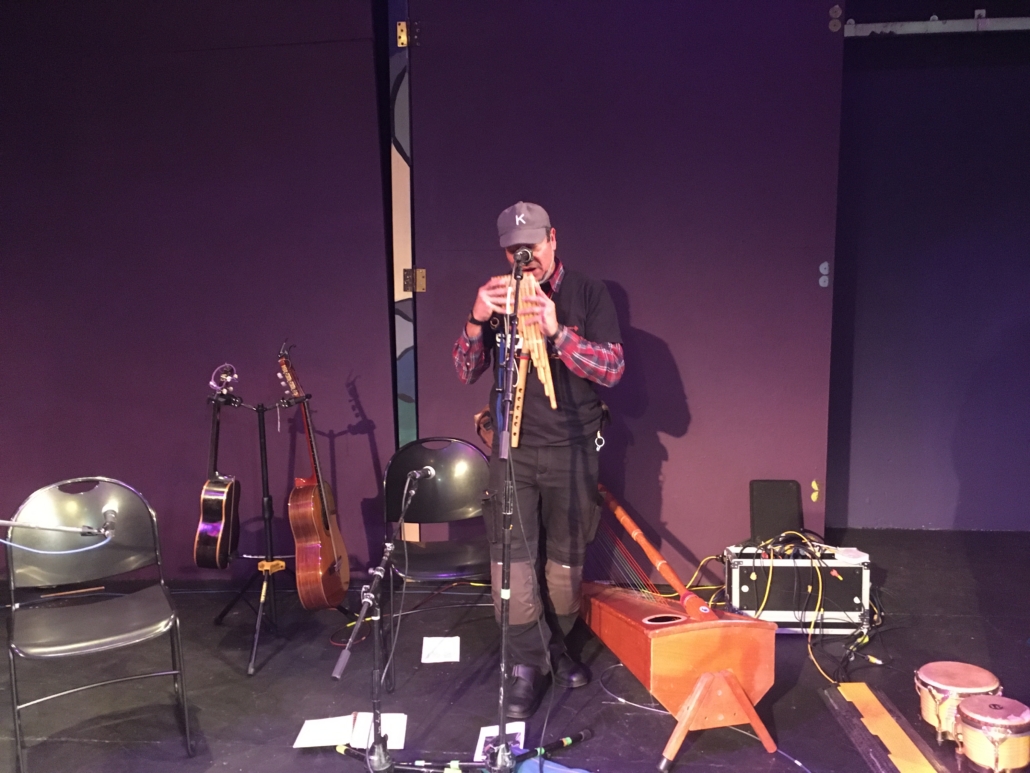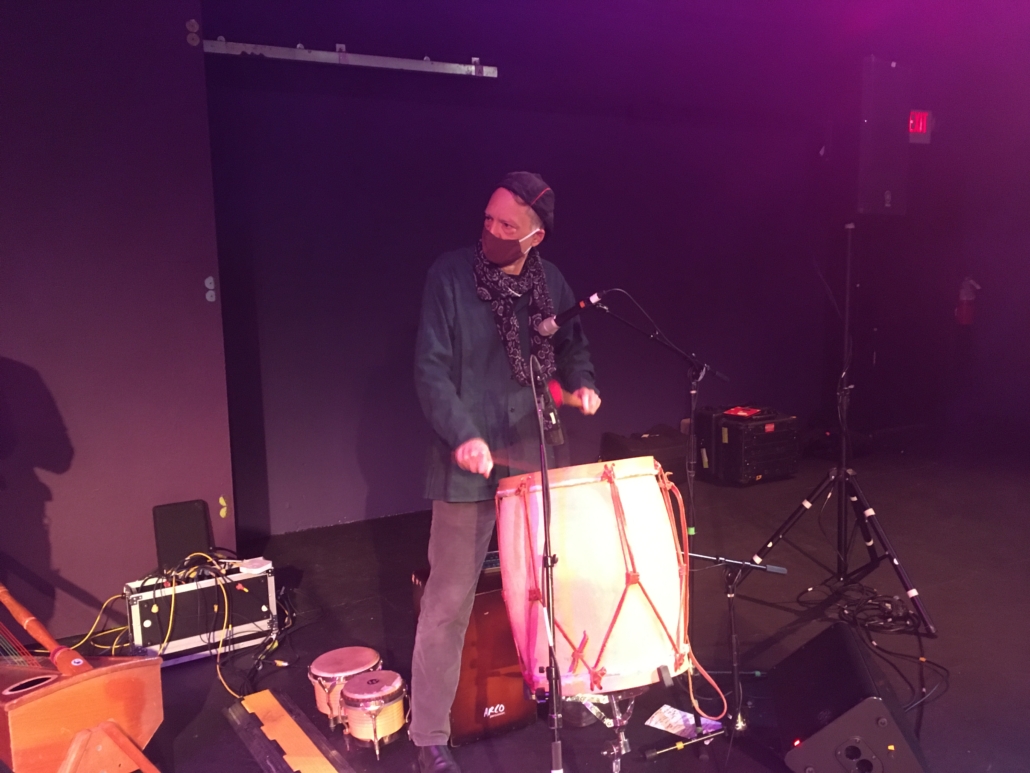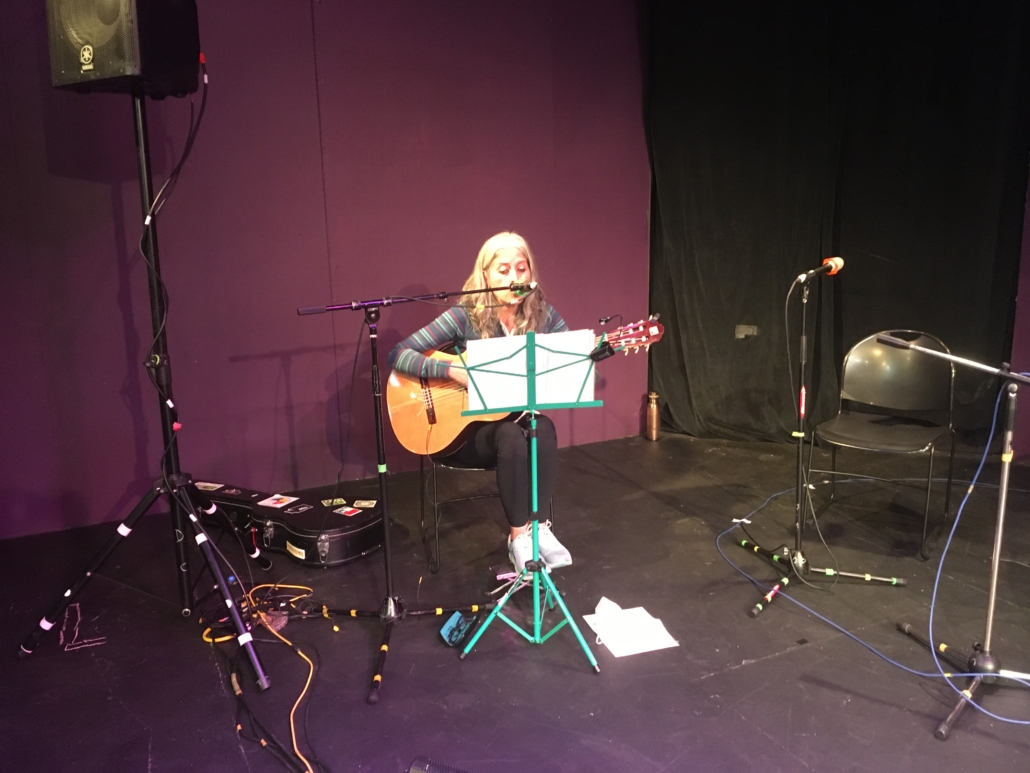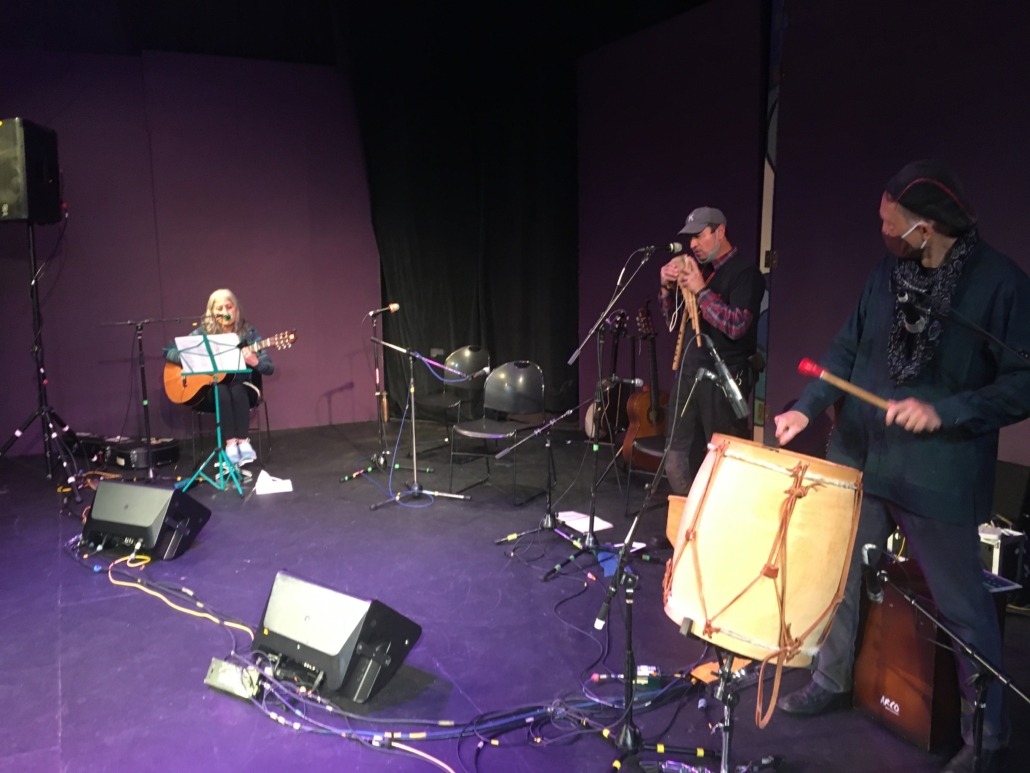 MAKAH CEDAR BARK BASKETS, APRIL 2022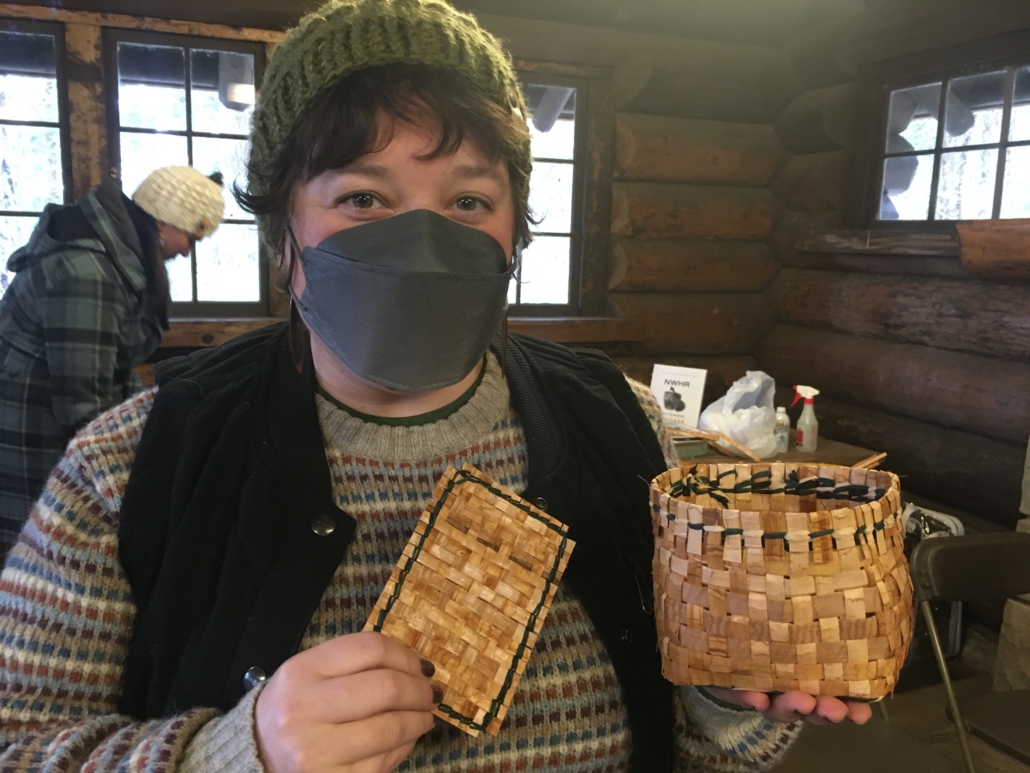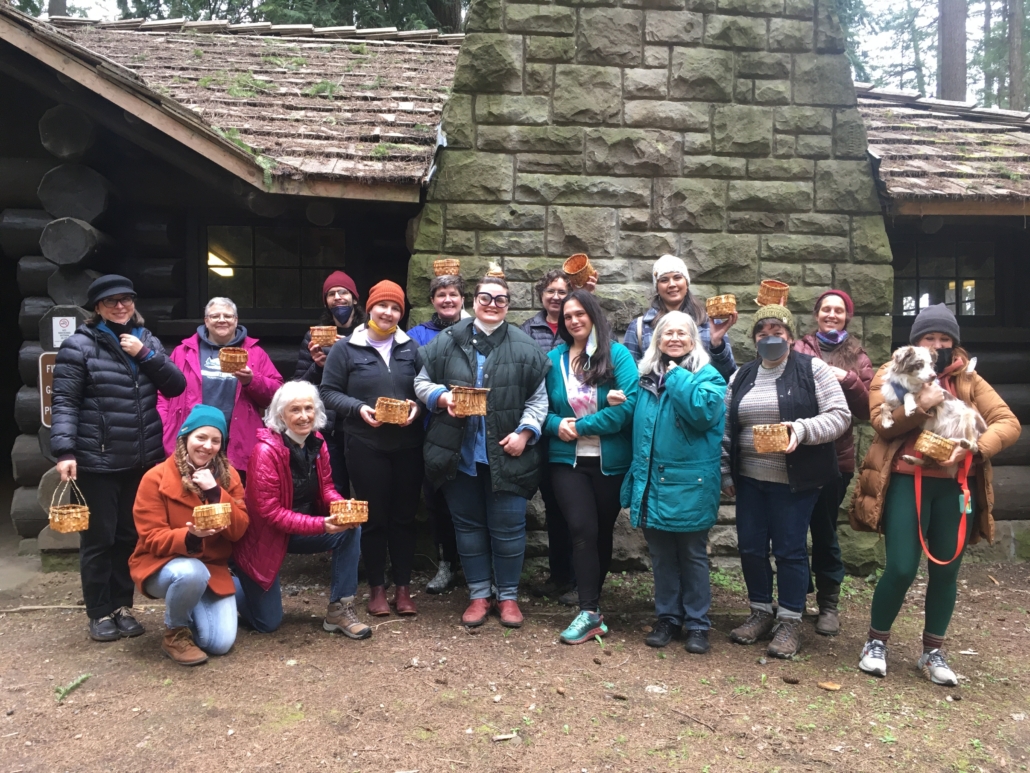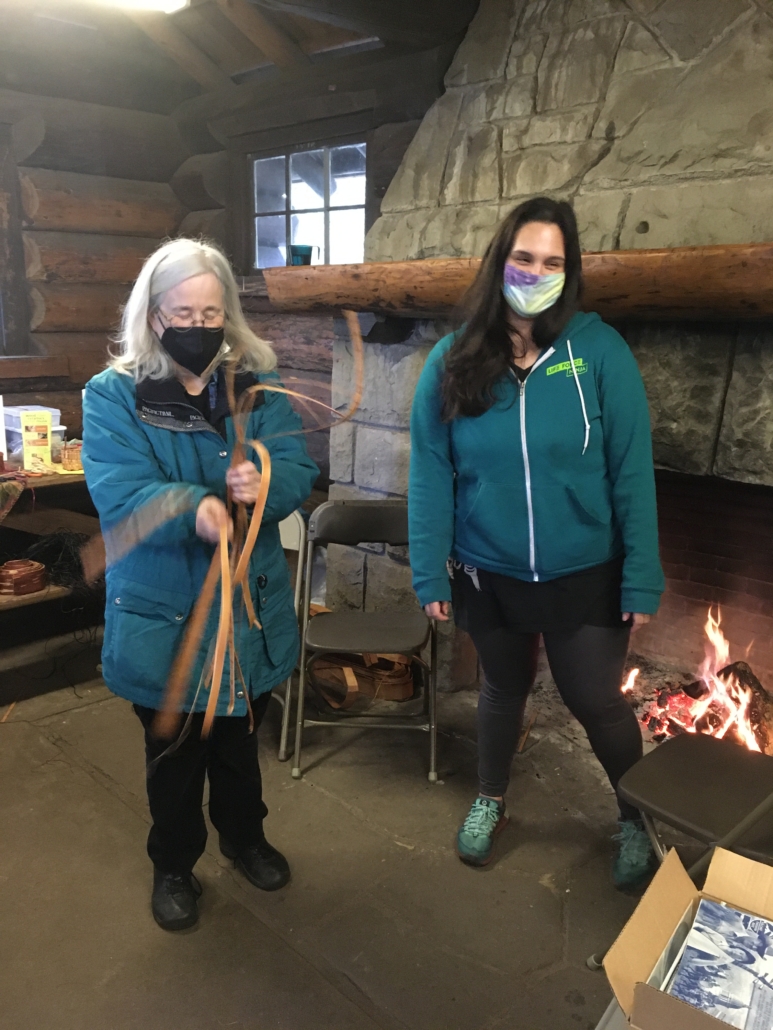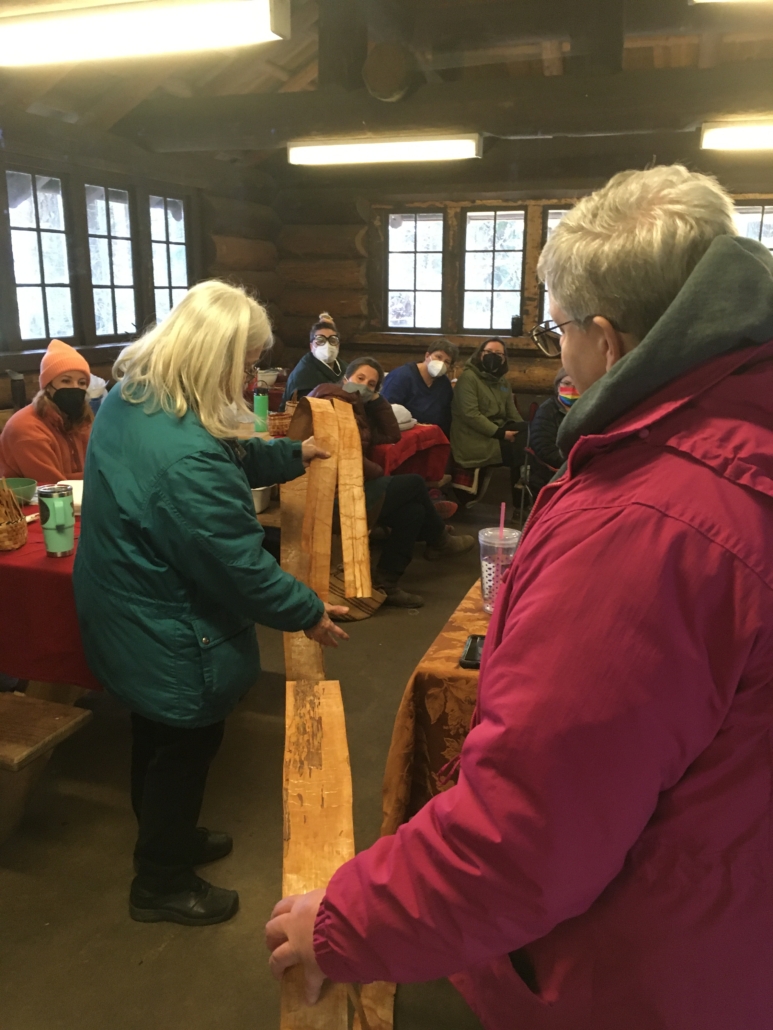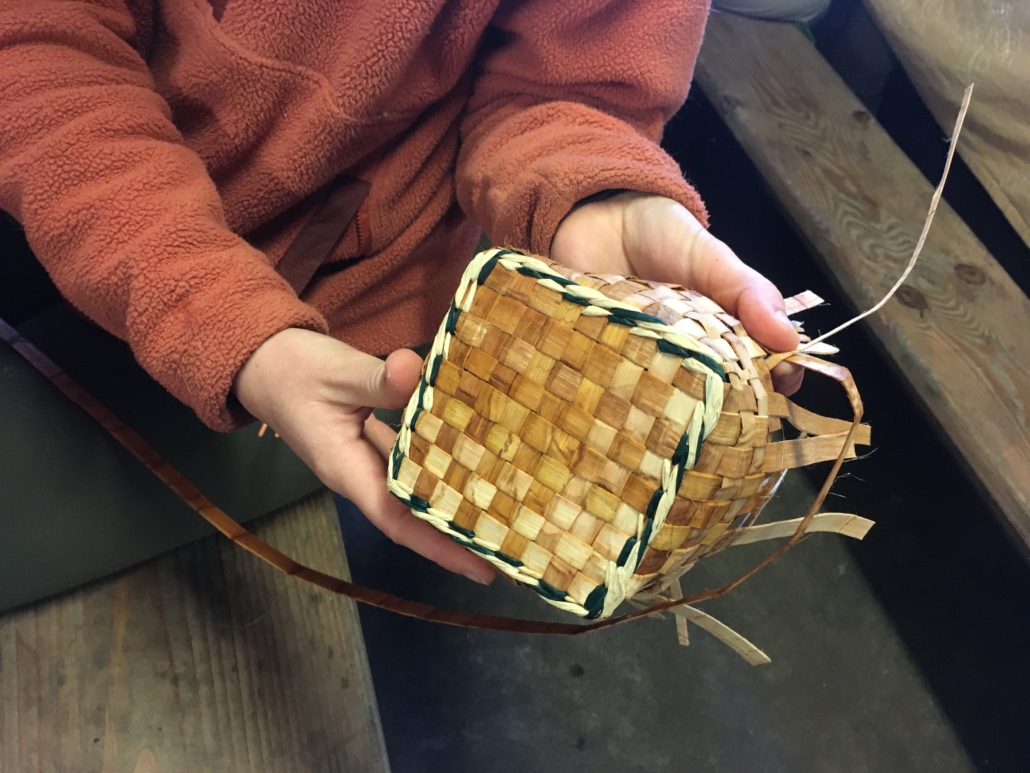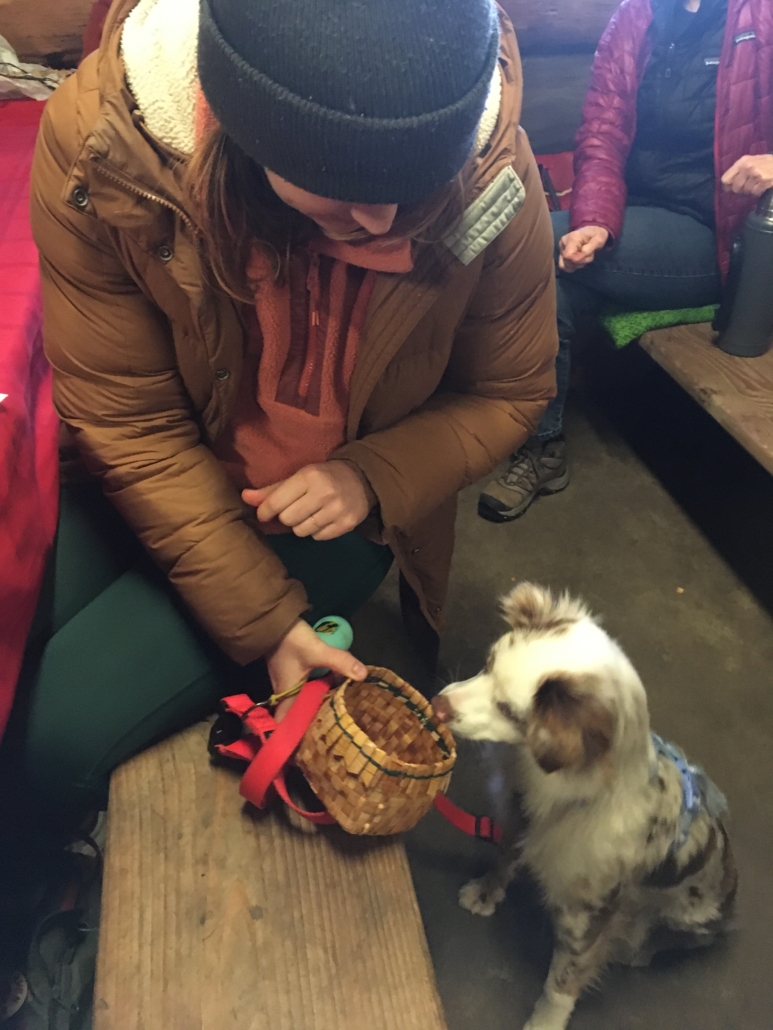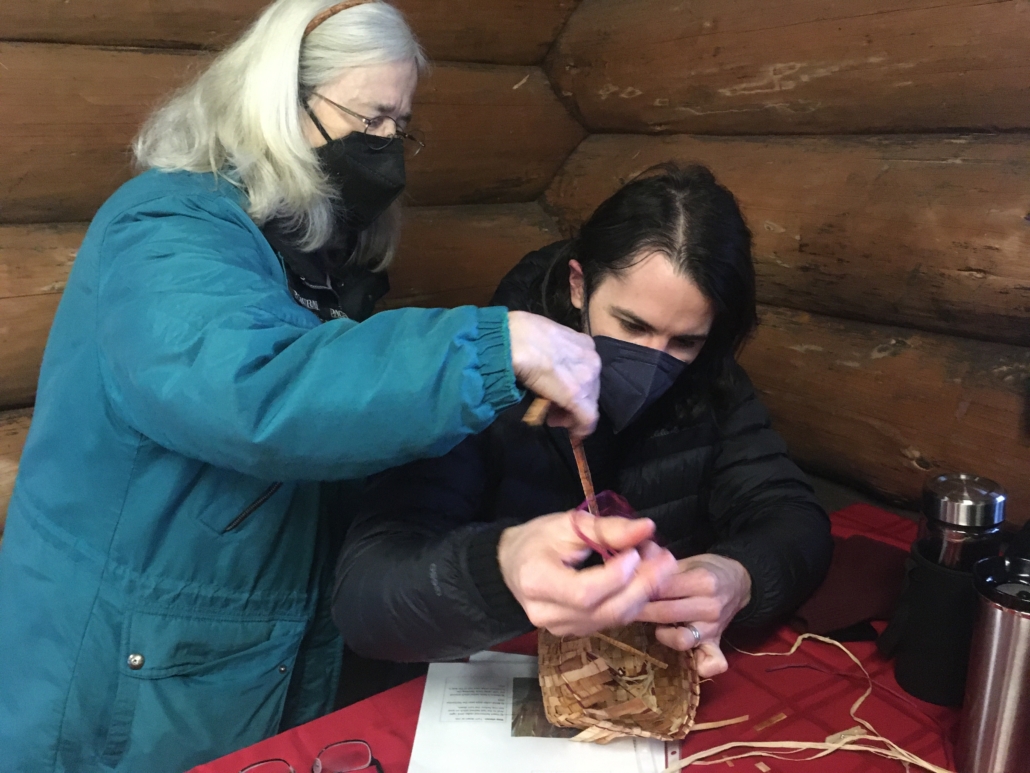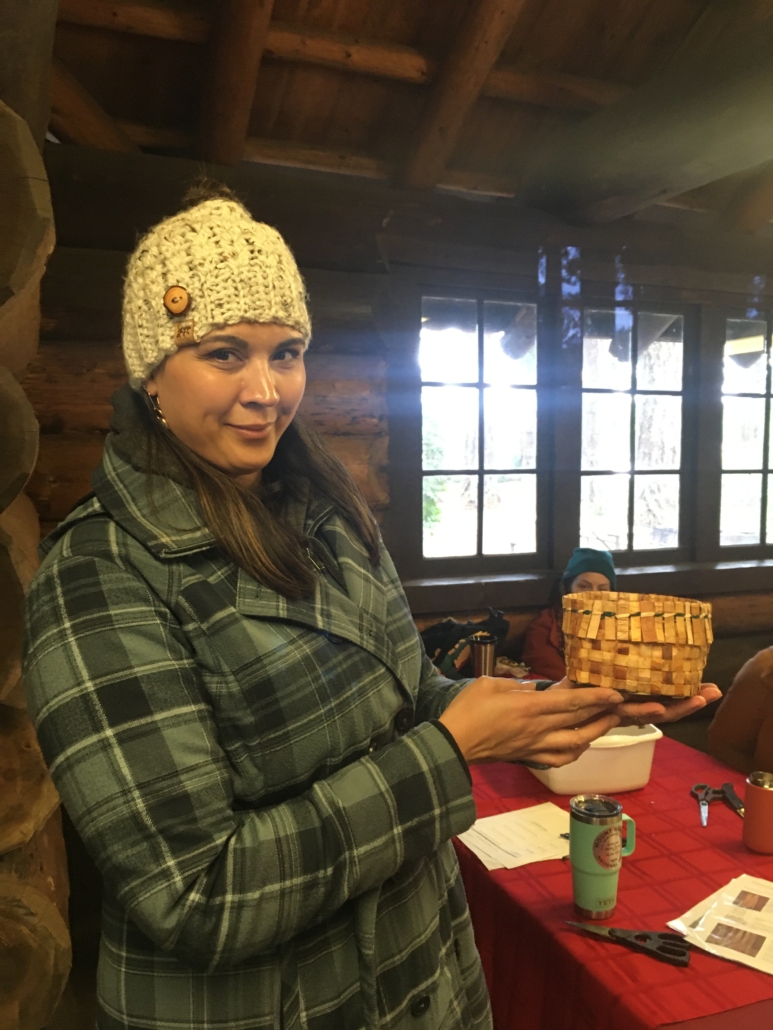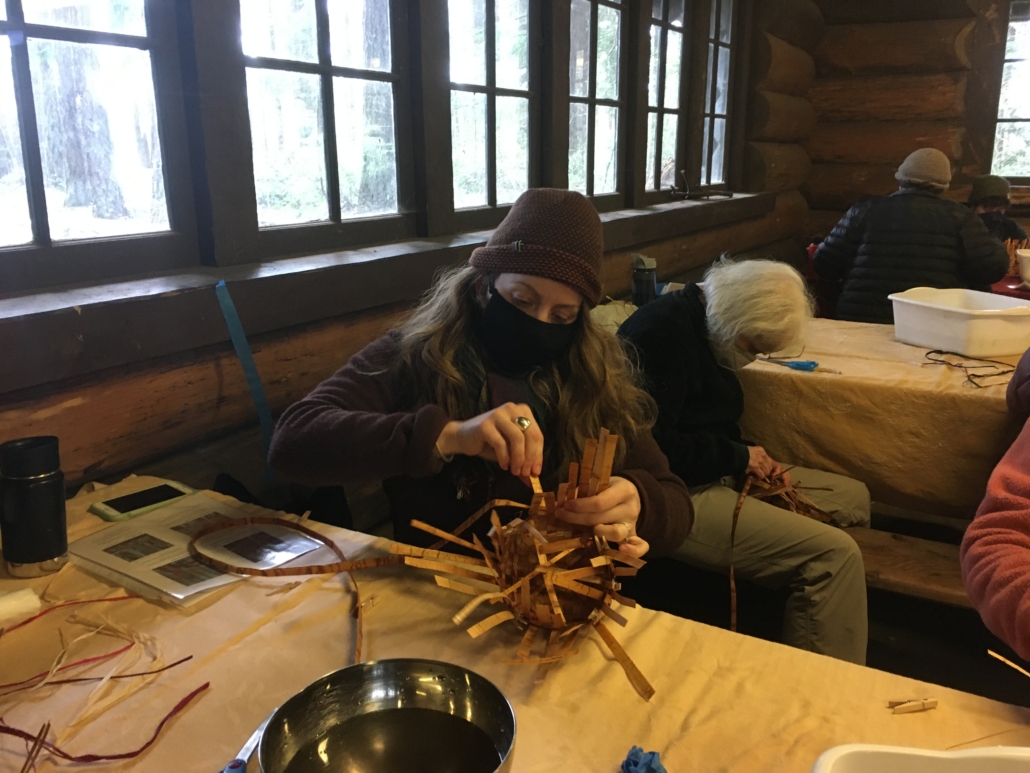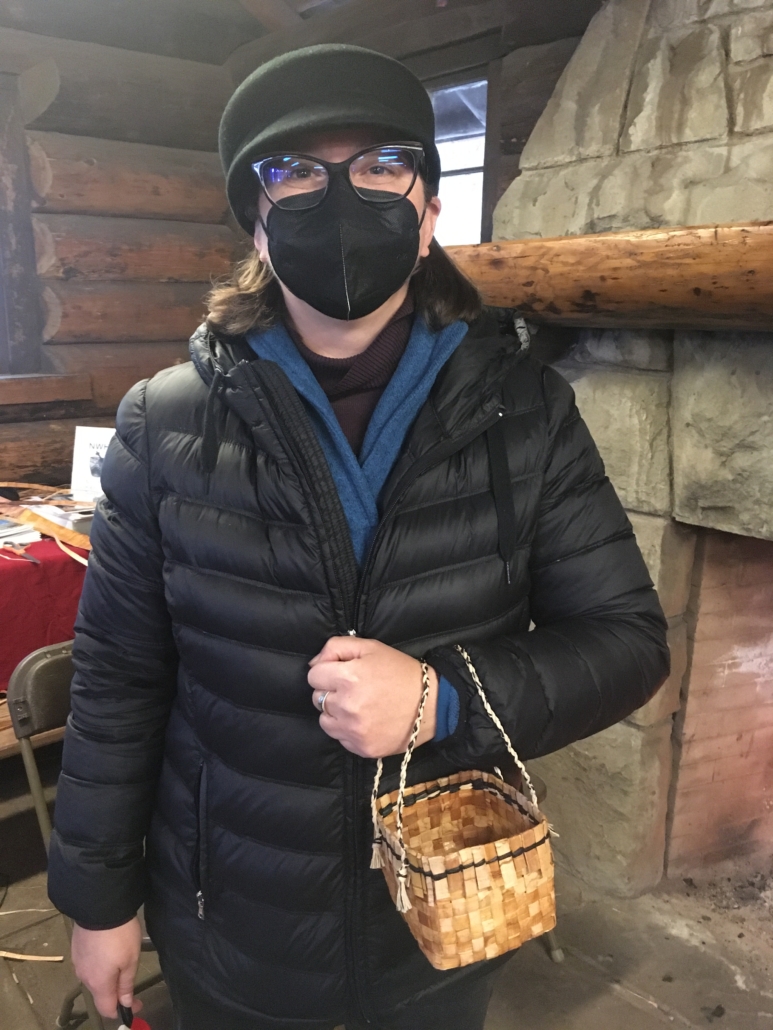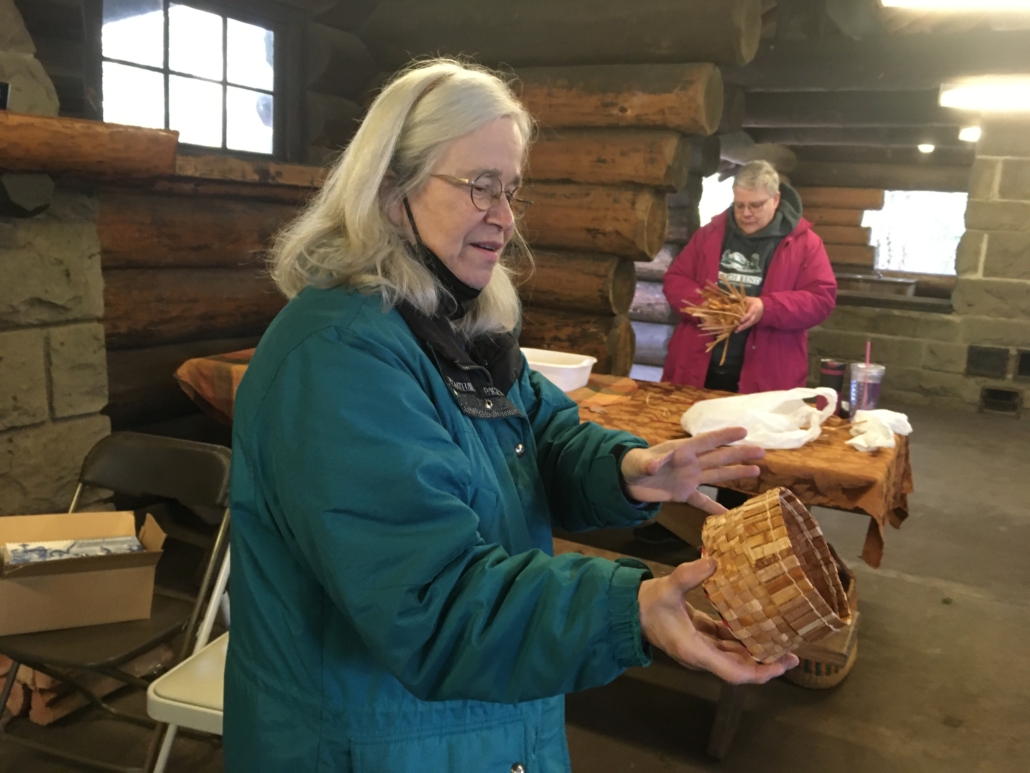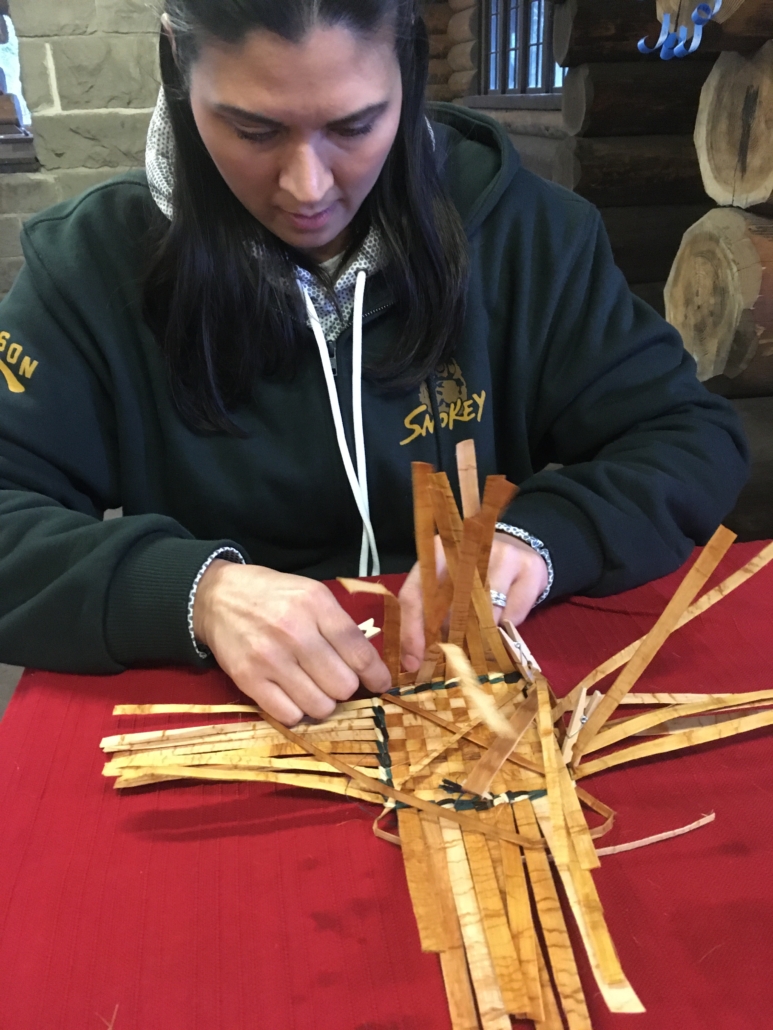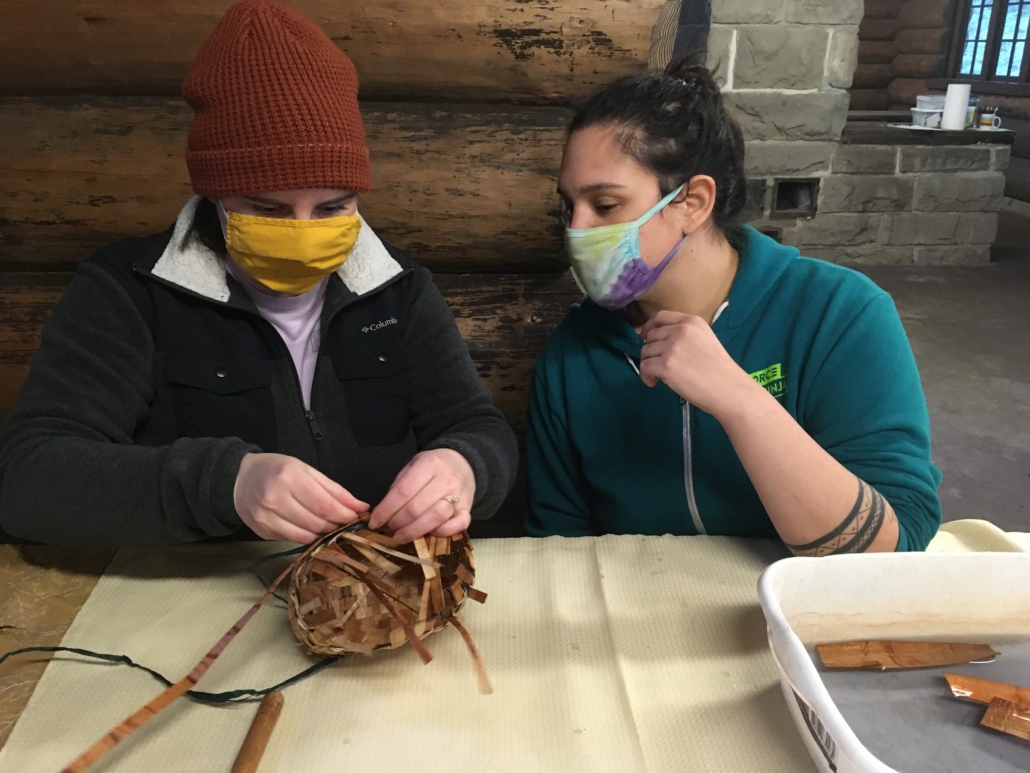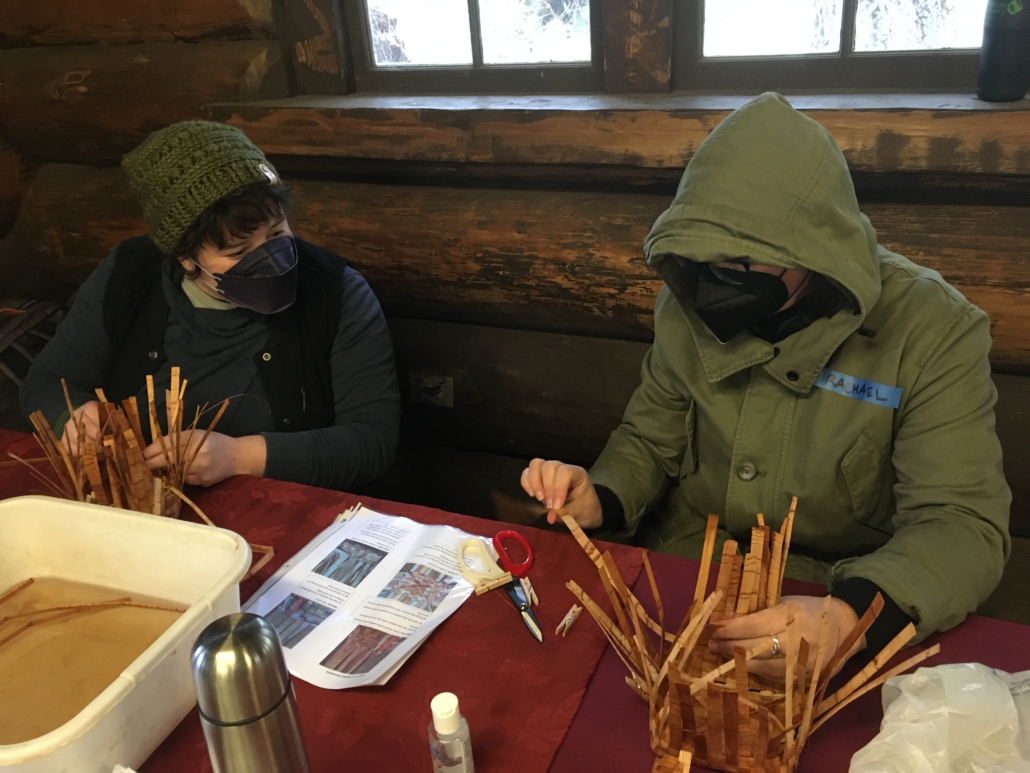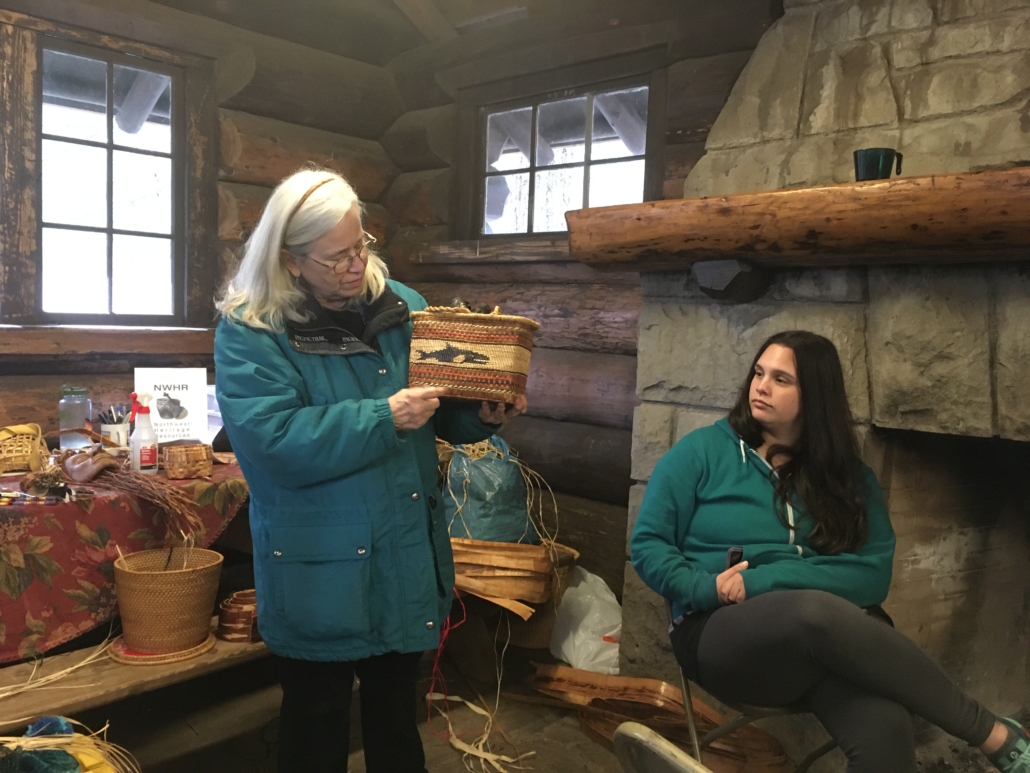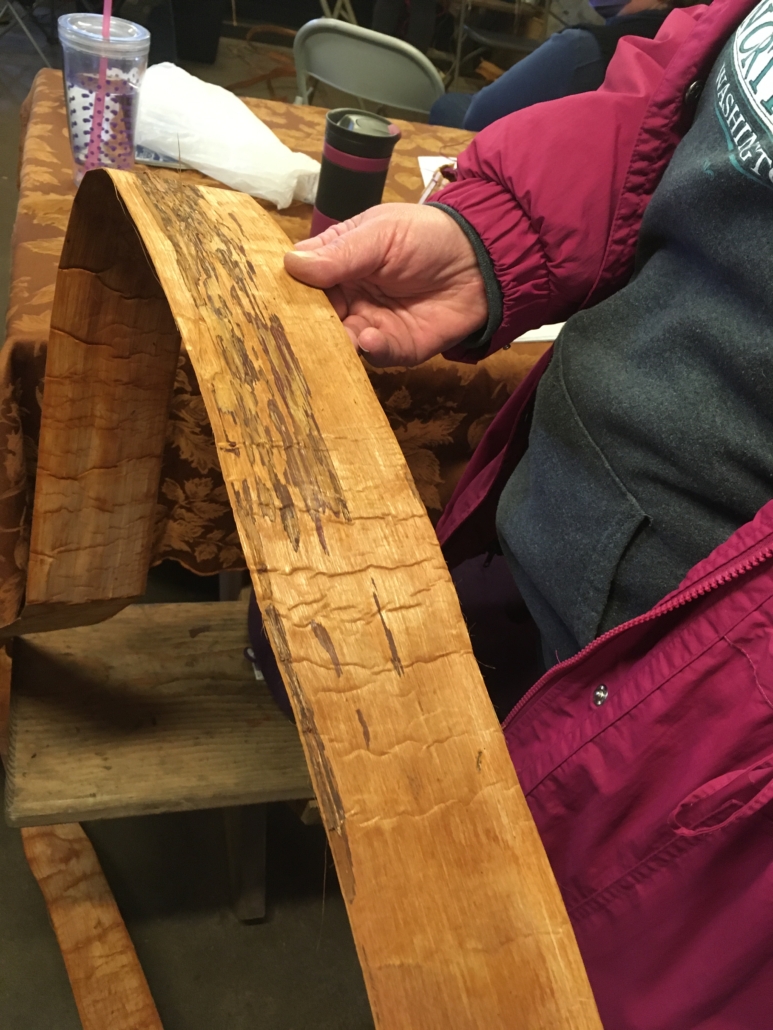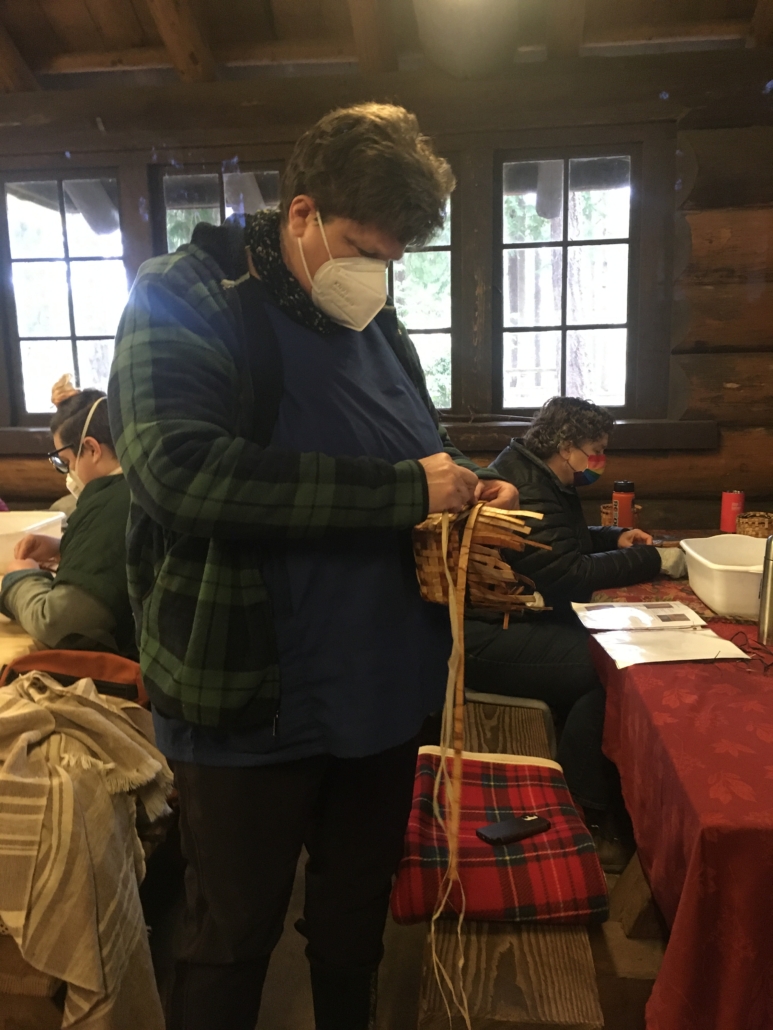 JAPANESE CALLIGRAPHY, JULY 2022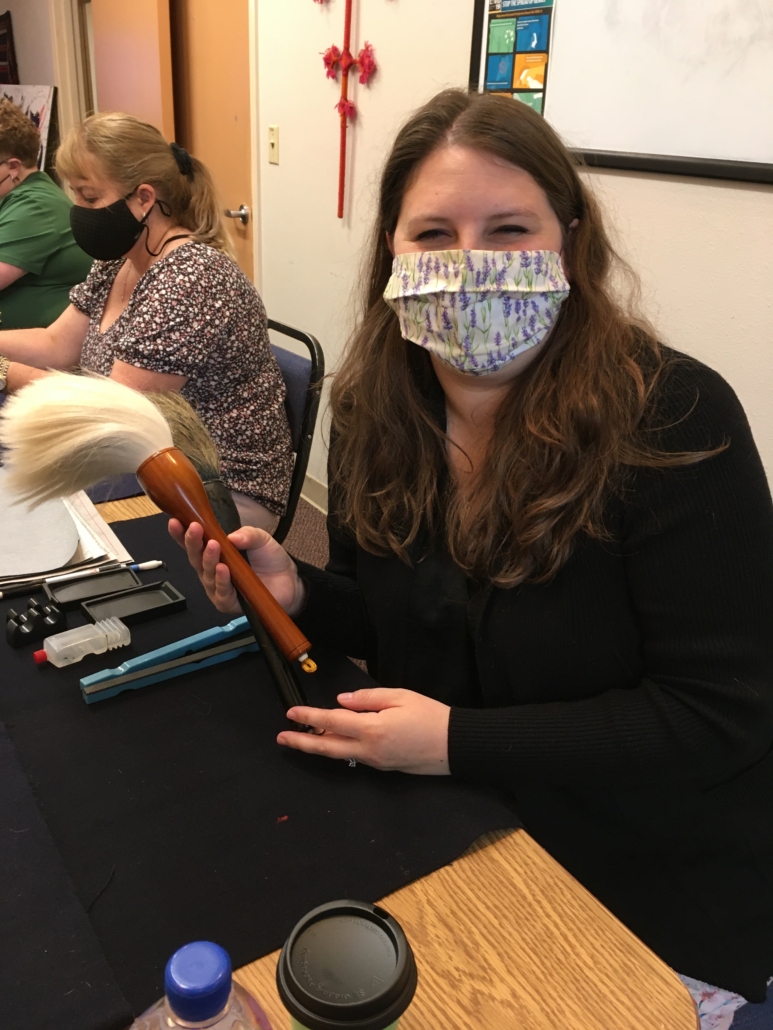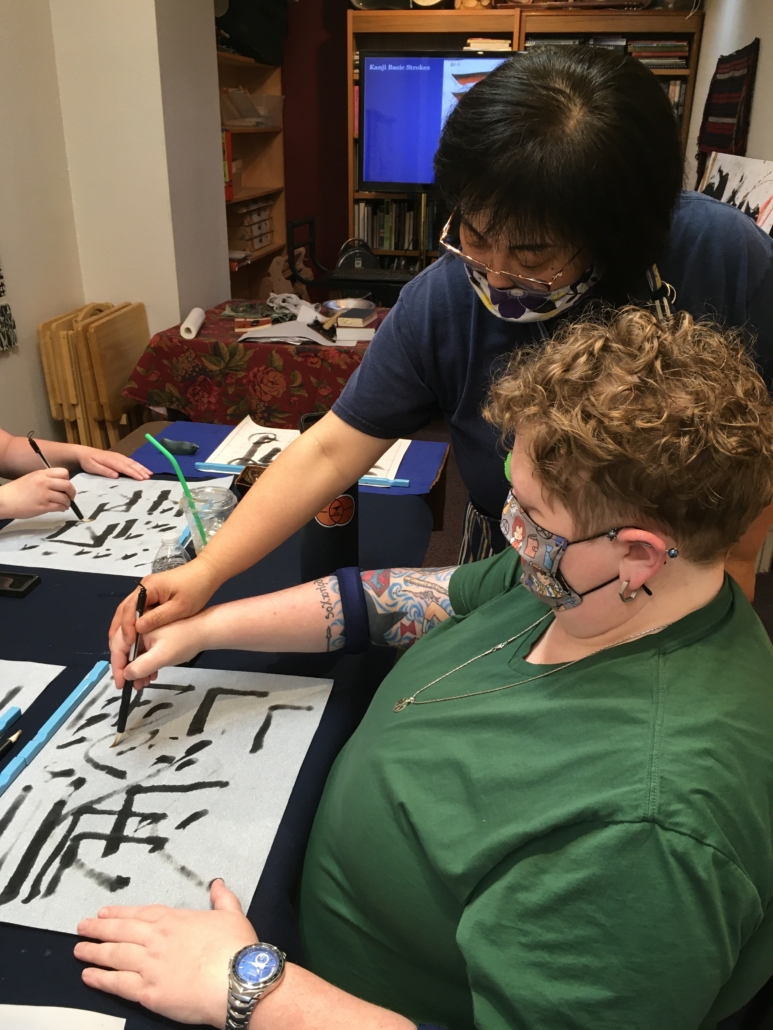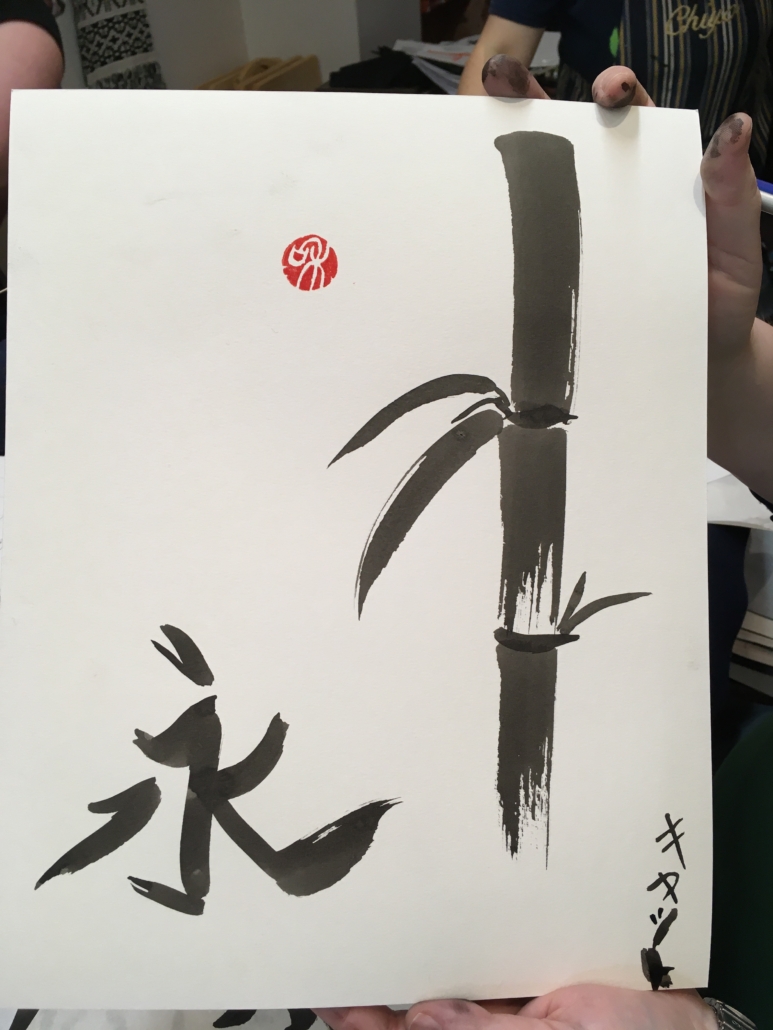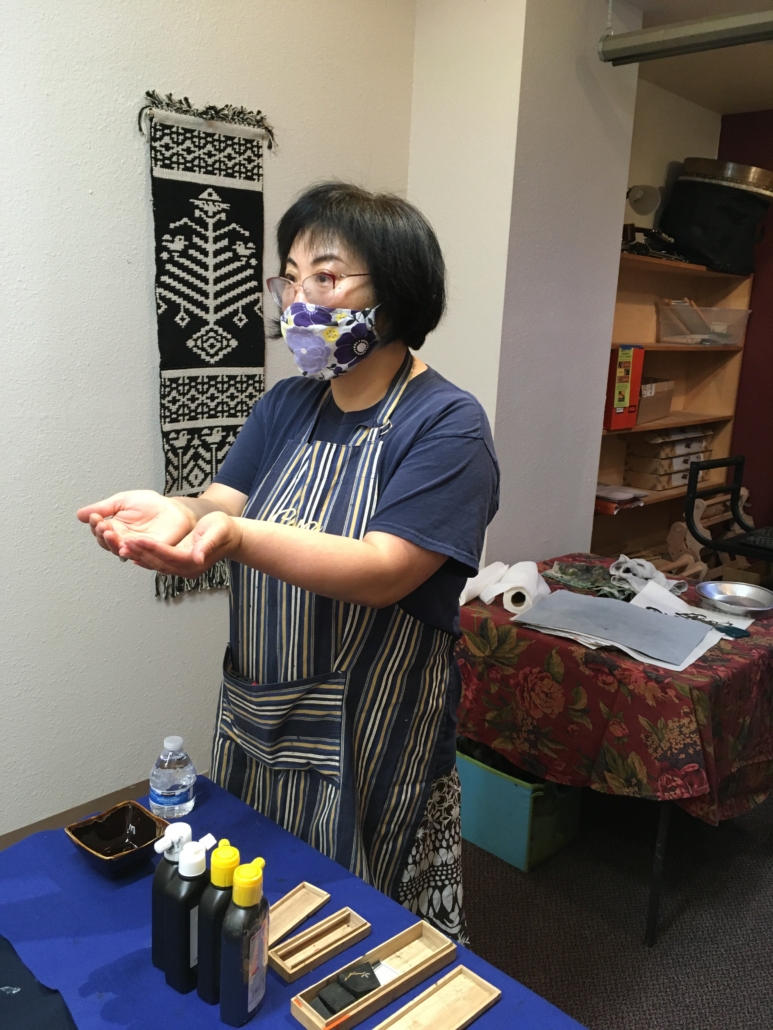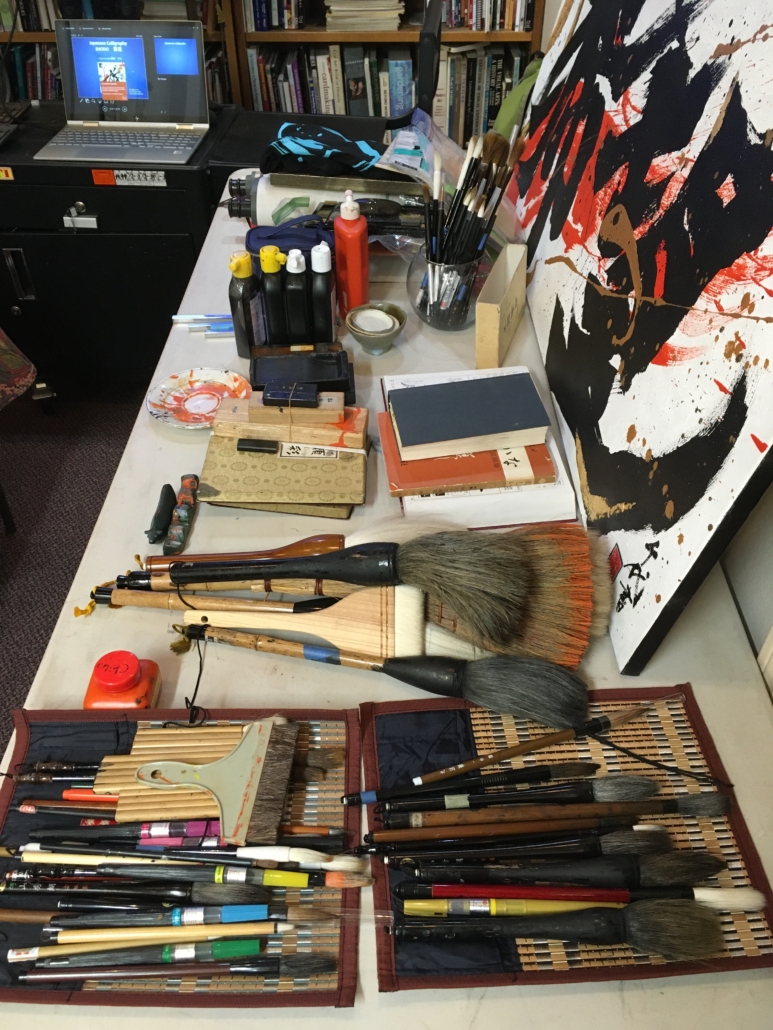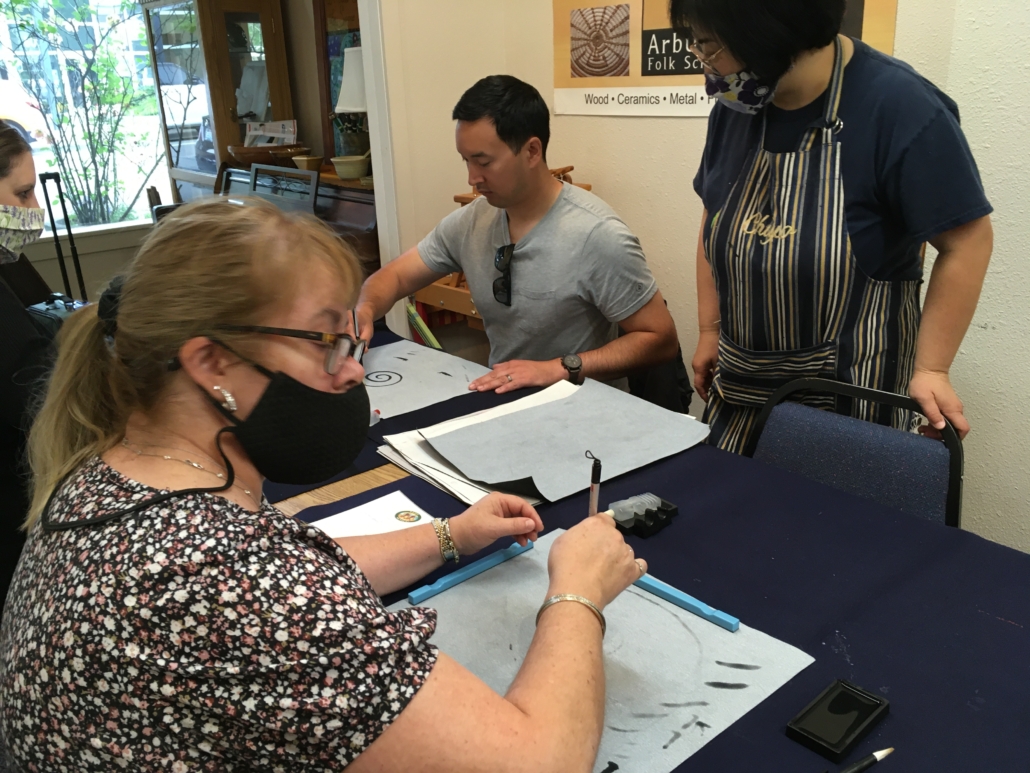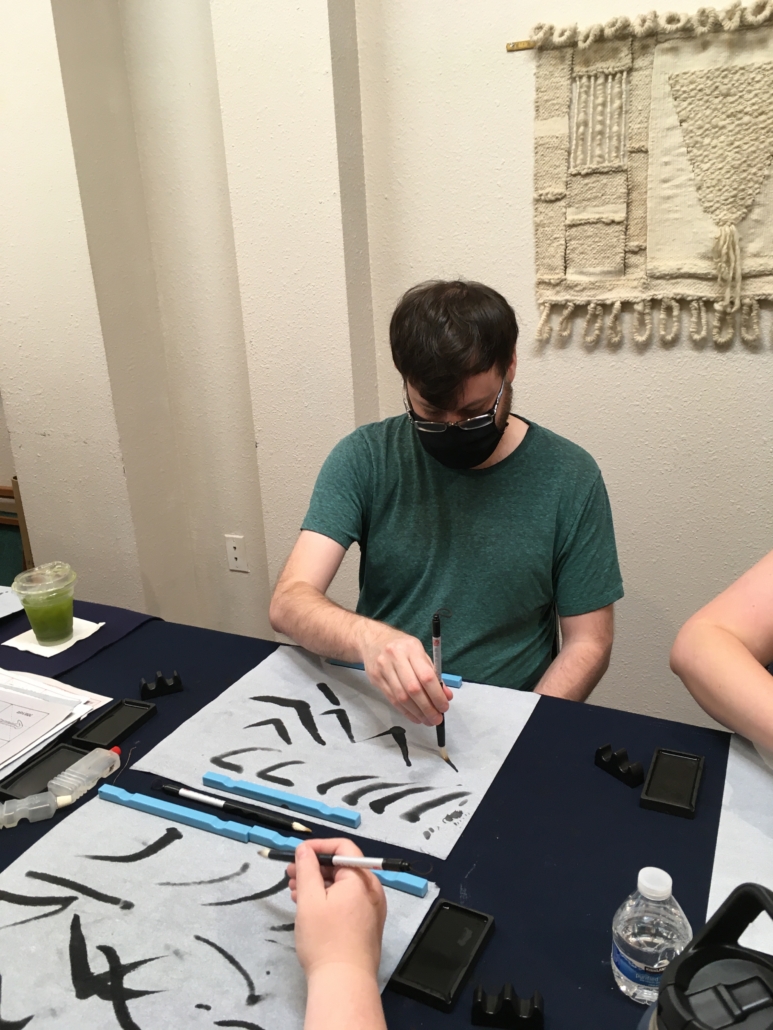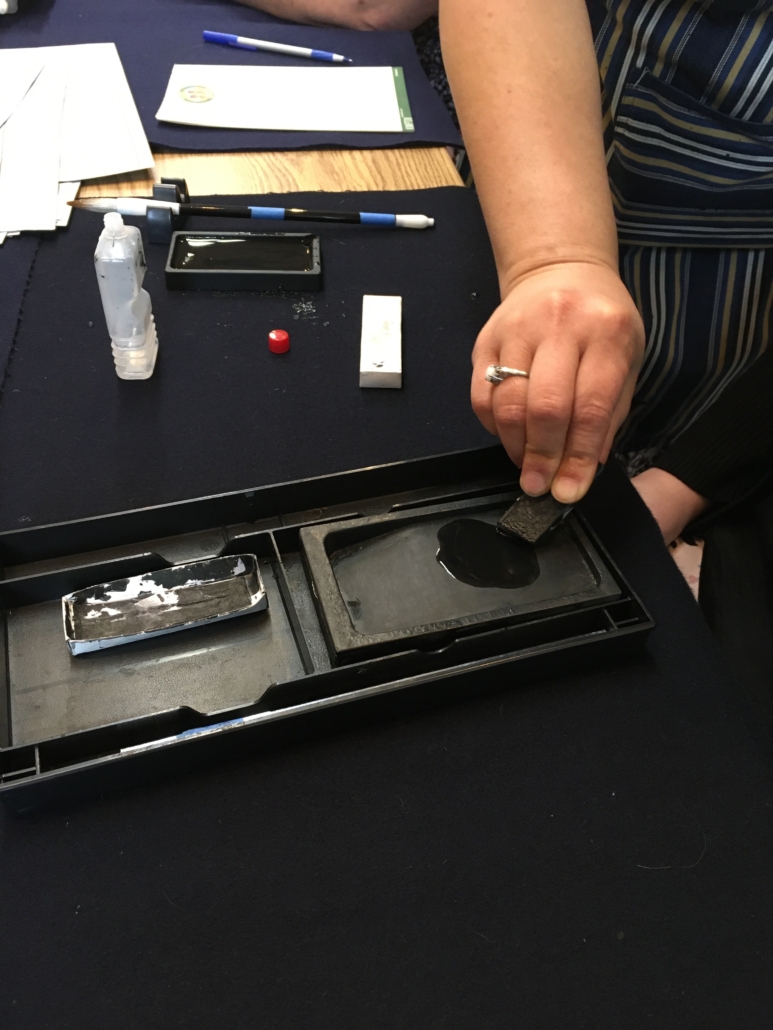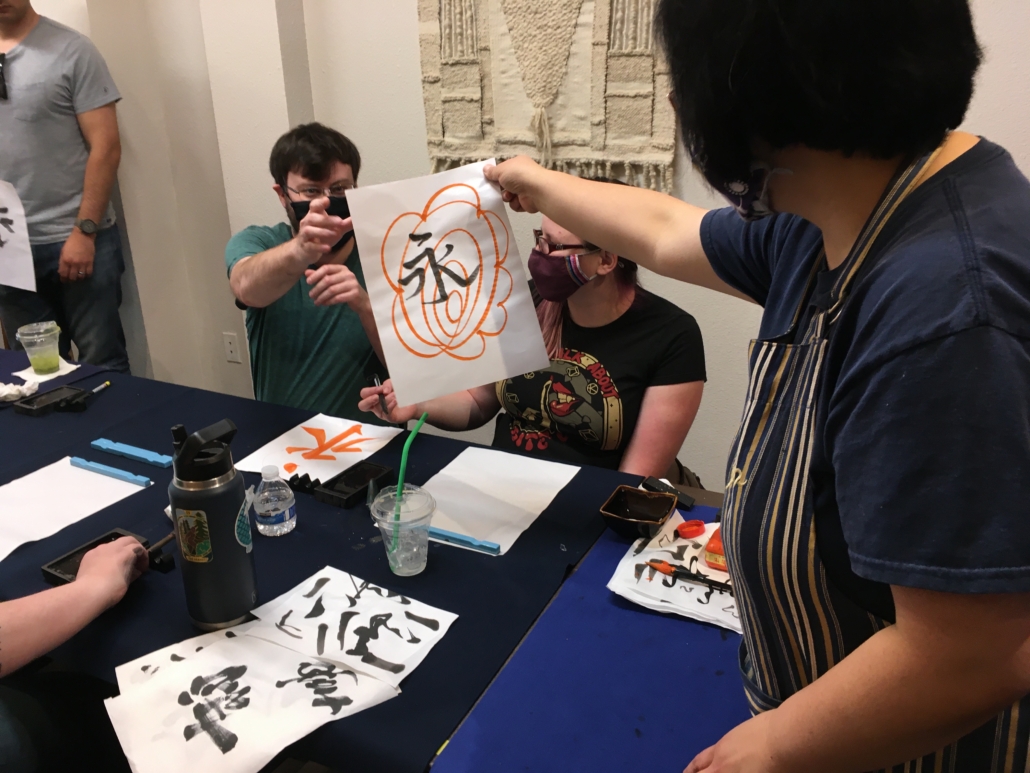 SCOTTISH WAULKING, SEPTEMBER 2022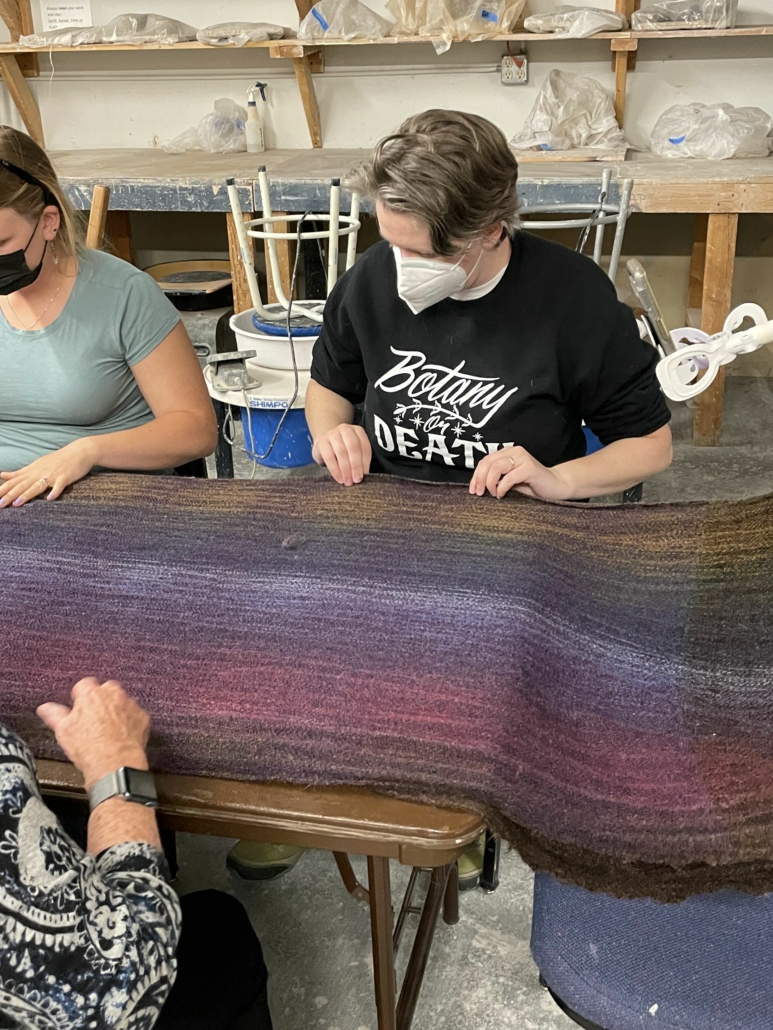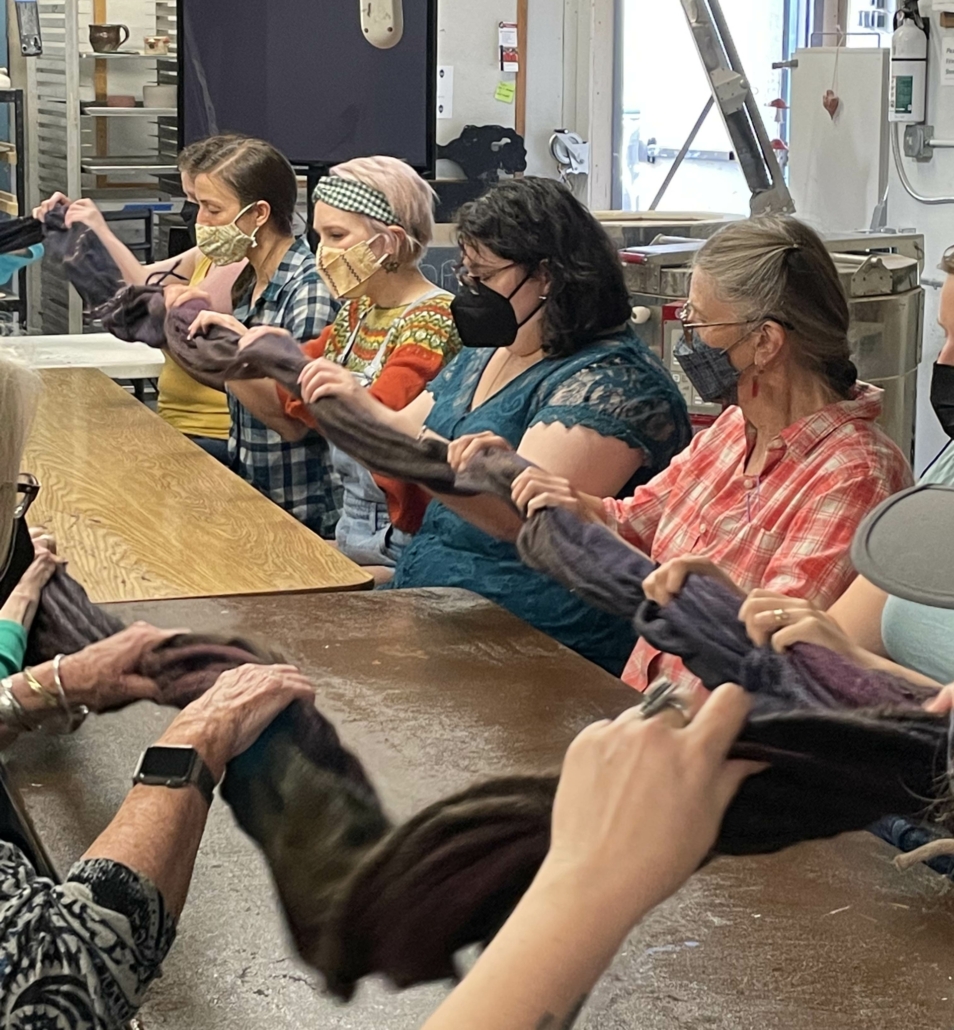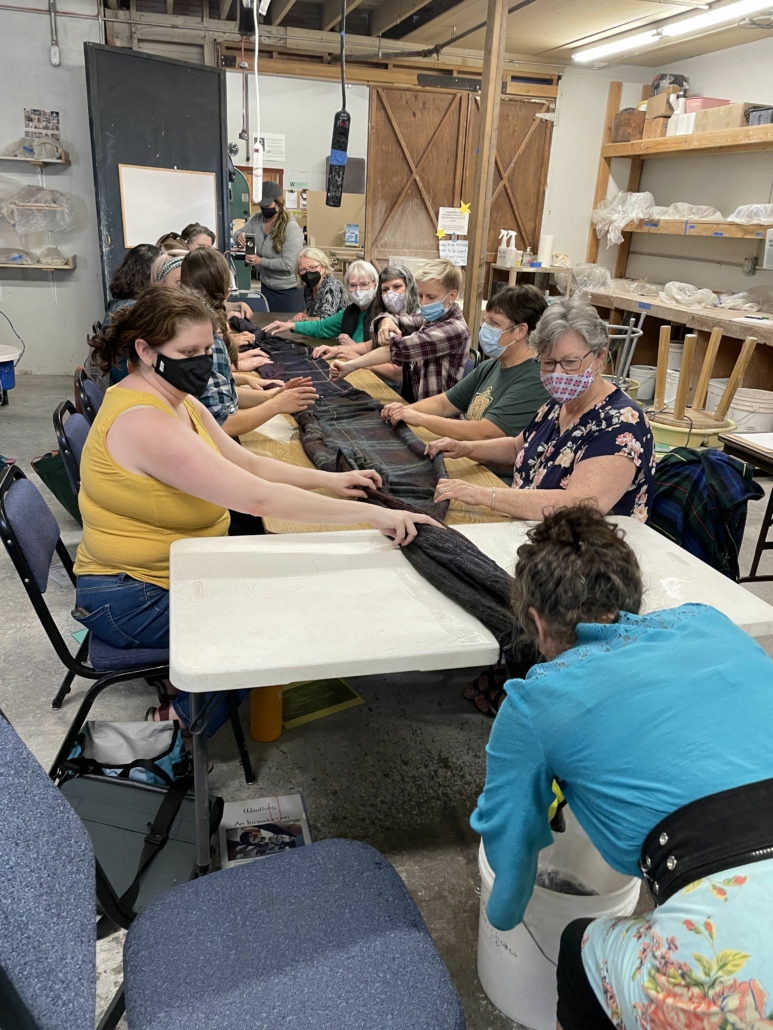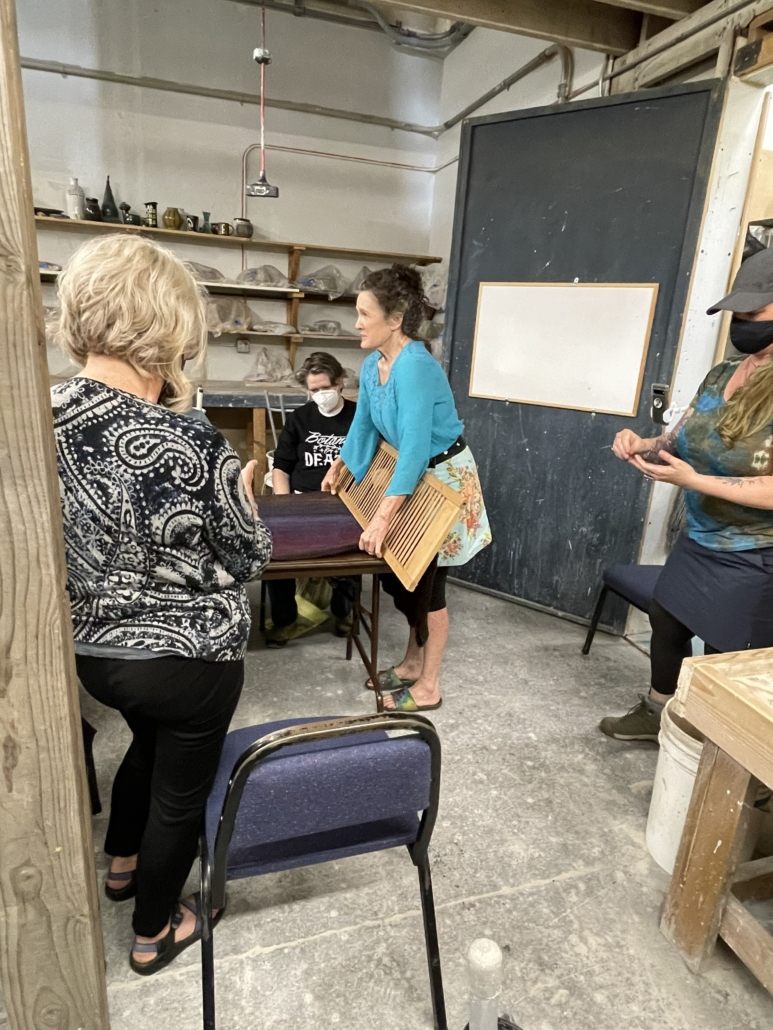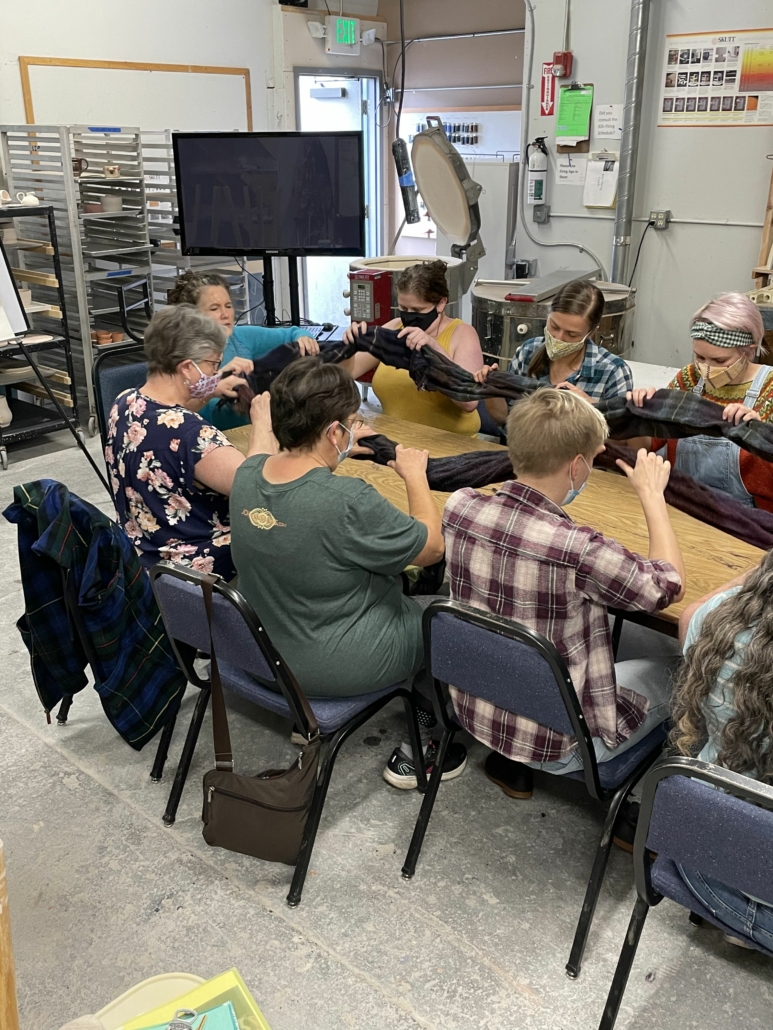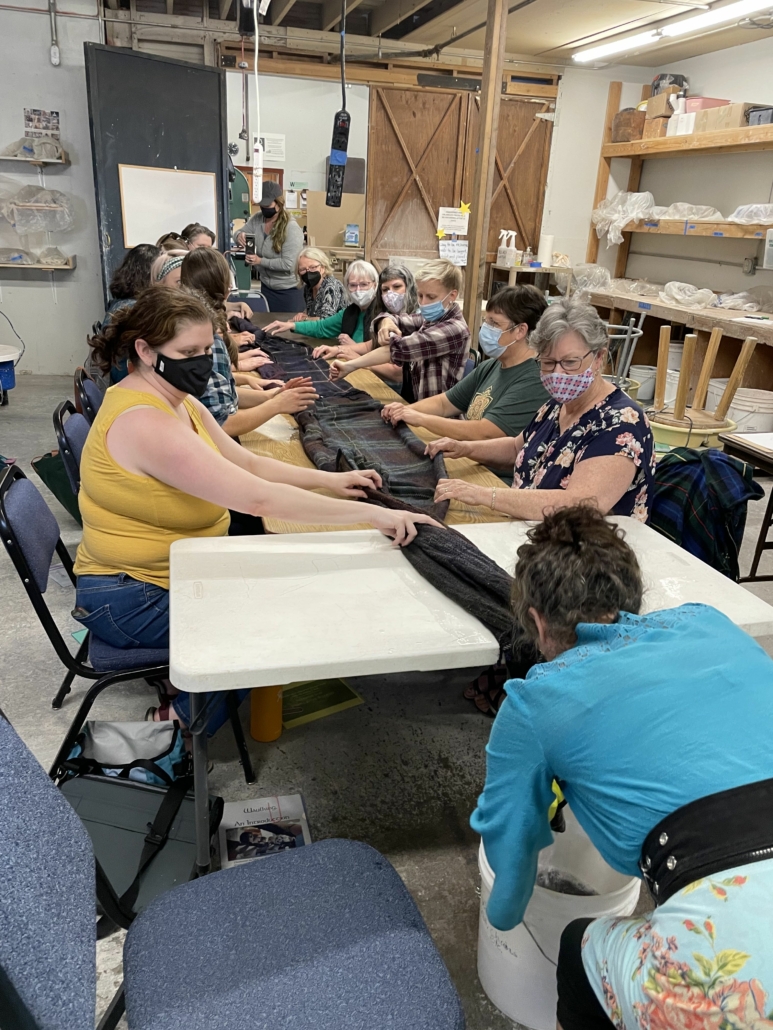 DYEING TRADITIONS OF FINLAND AND THE SÀMI, JANUARY 2023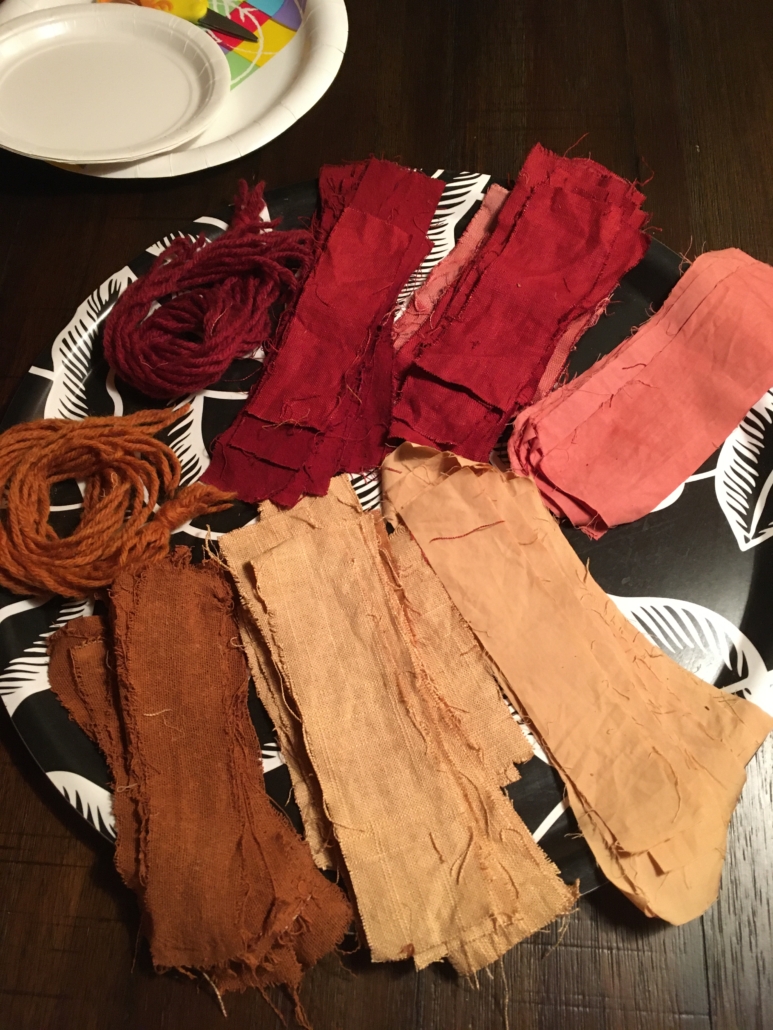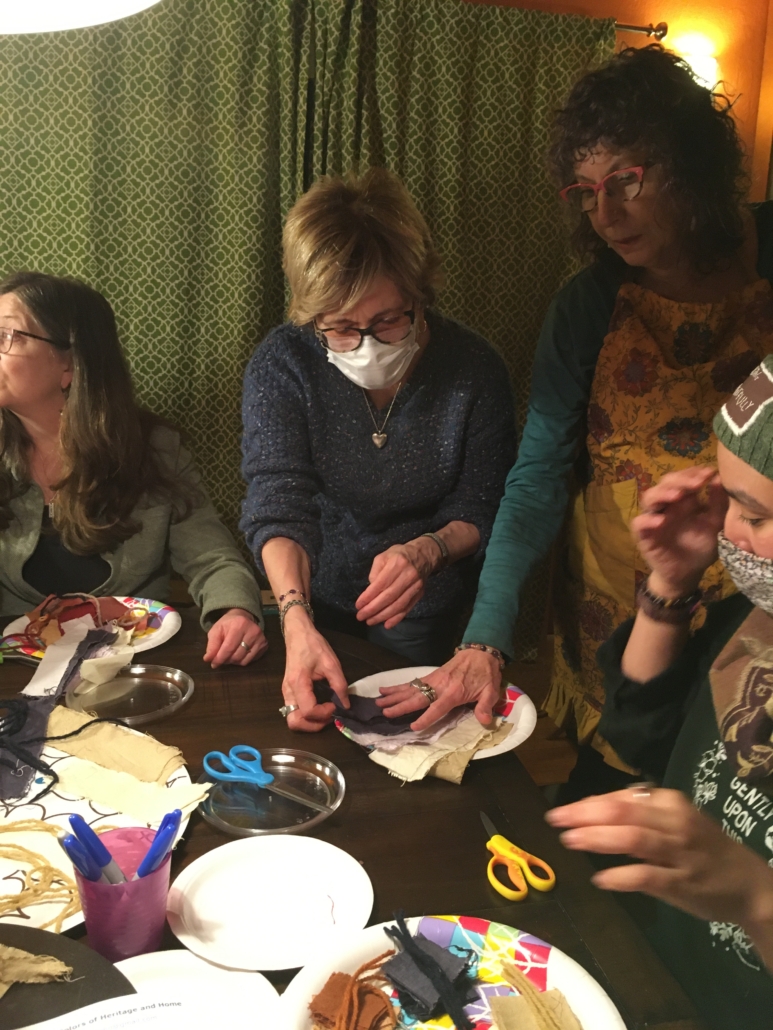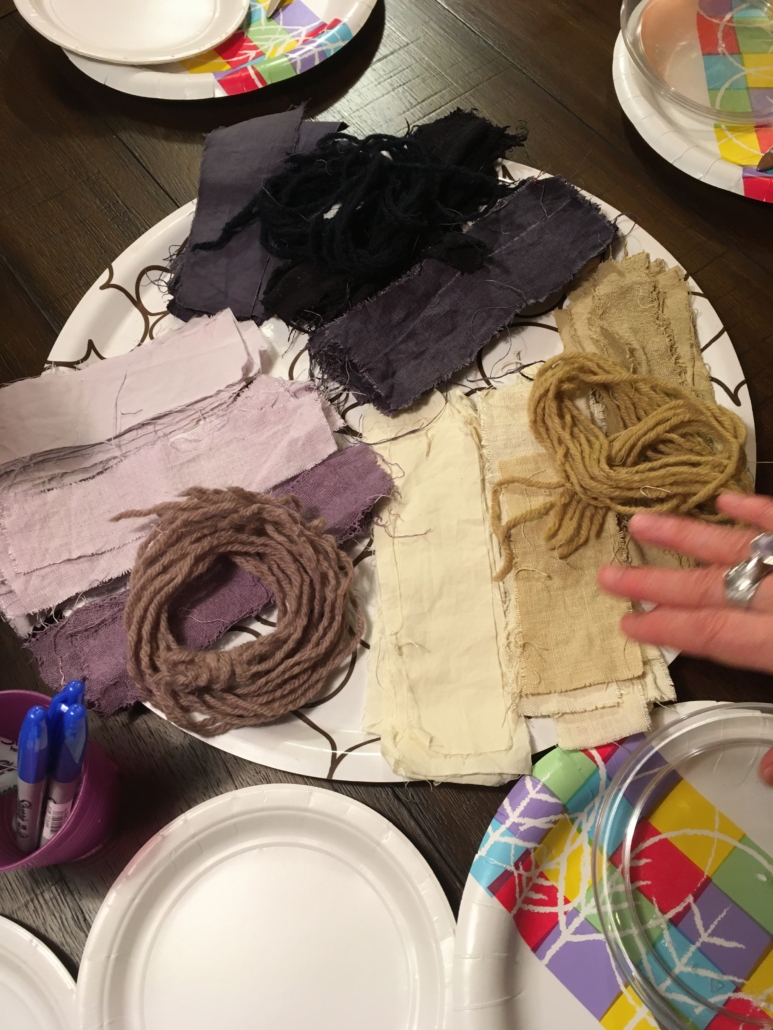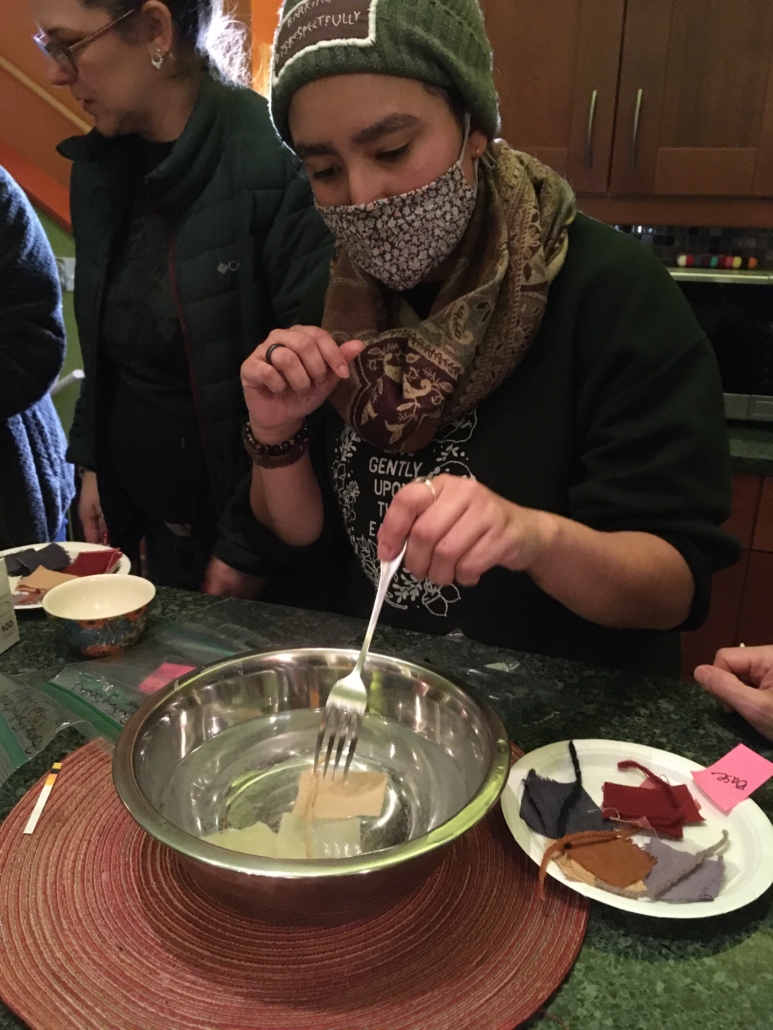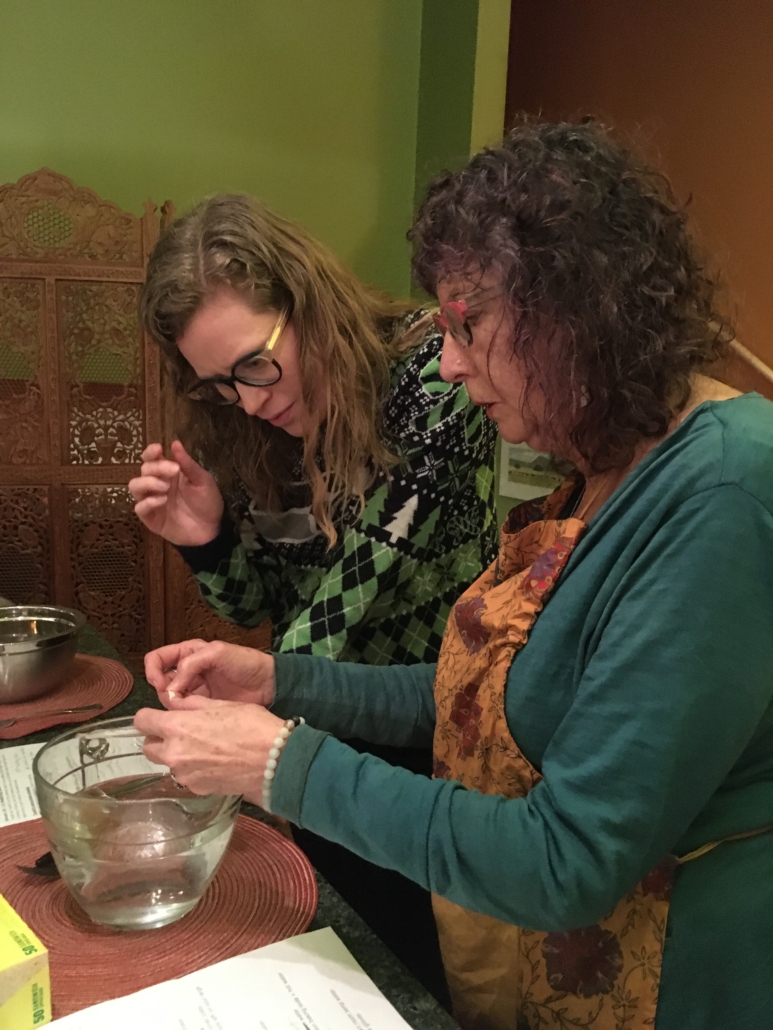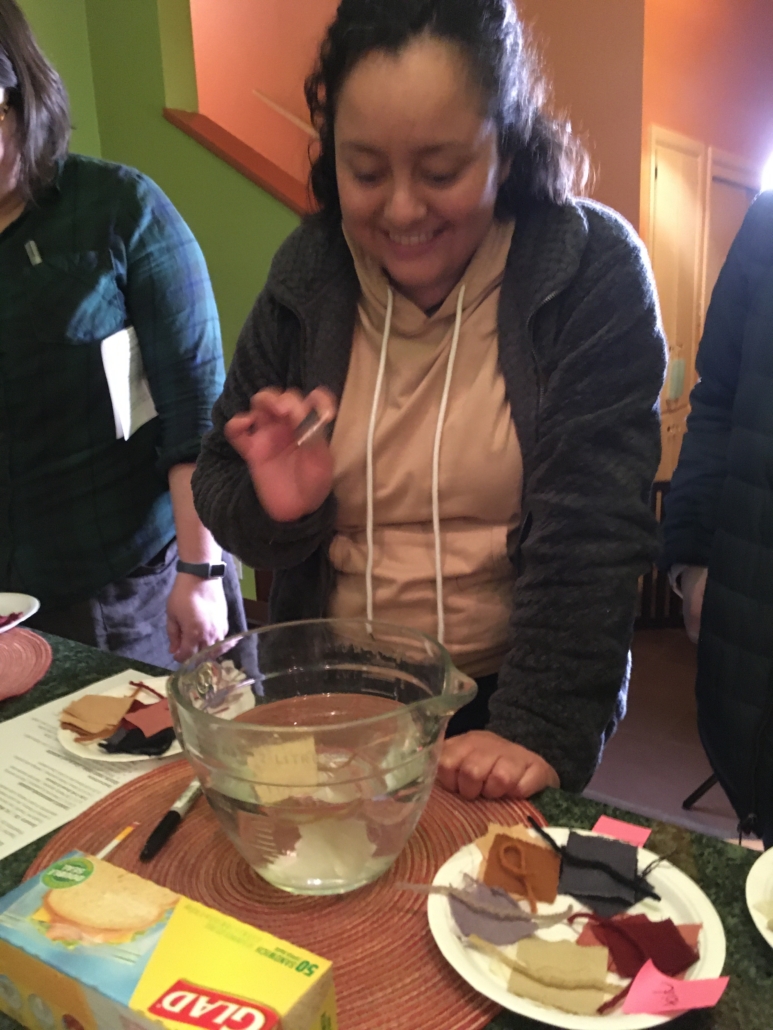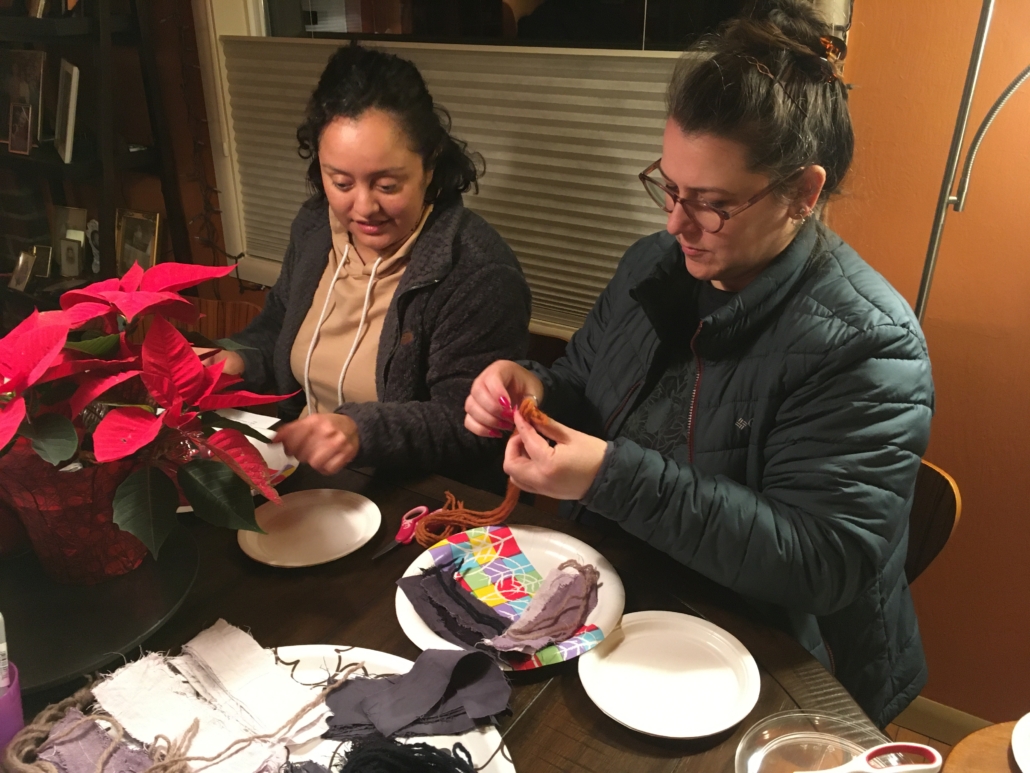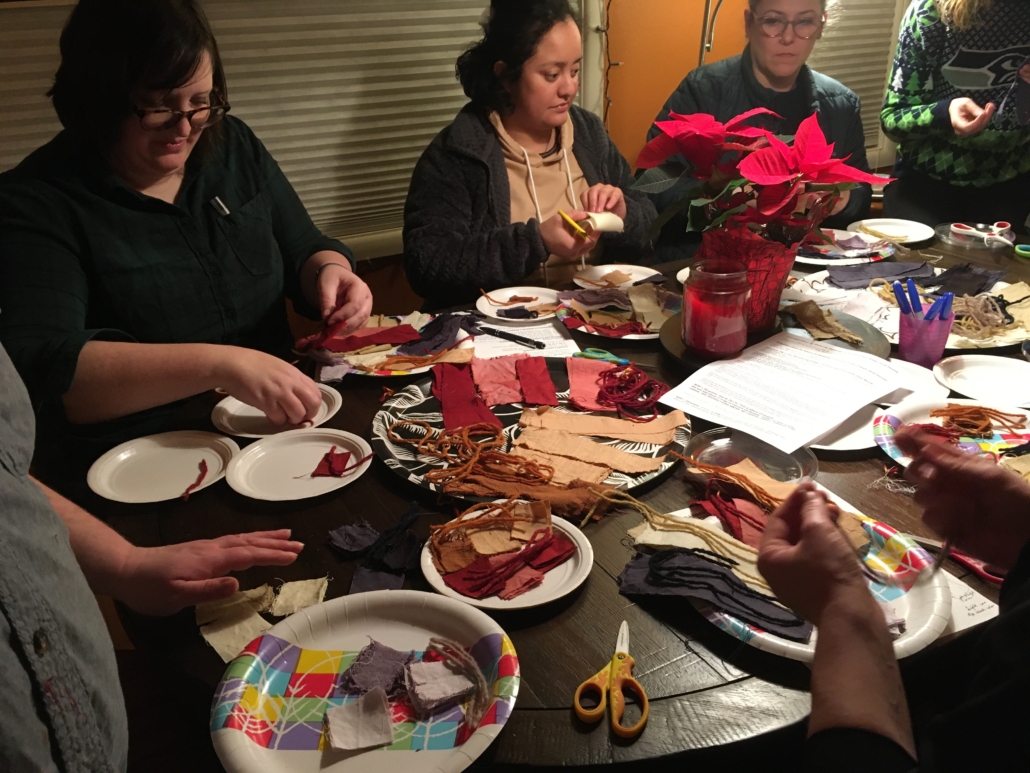 Folk & Traditional Arts Instructors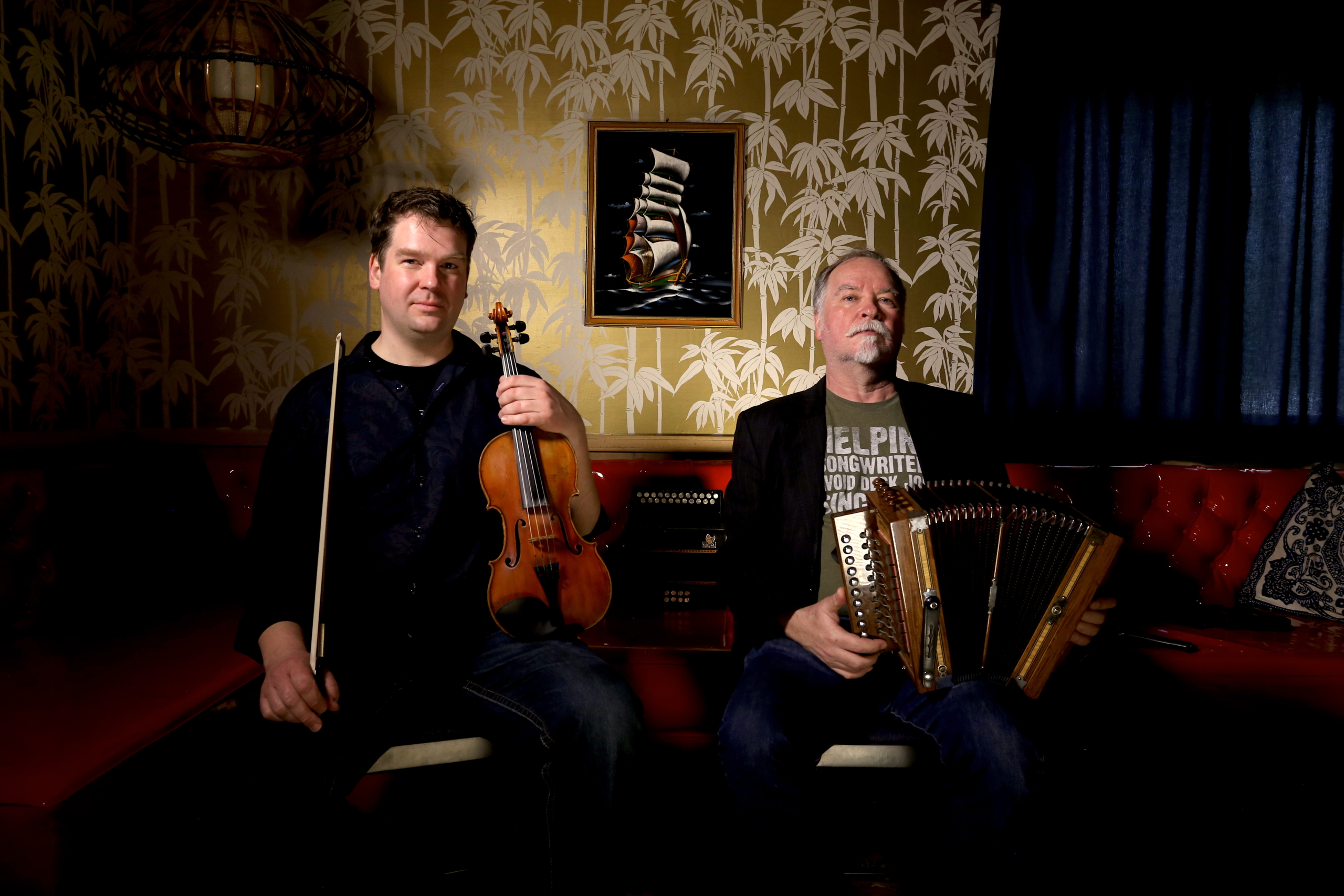 Gangspil
Danish Folk Music
Sonnich Lydom and Kristian Bugge will guarantee you an entertaining and variated journey through the traditions of Danish folk music. This lively group performs old dance tunes and long forgotten songs from every corner of their Scandinavian home country. From rural islands like Læsø to the metropol Copenhagen, including a few of their own compositions. Expect everything from wild polkas and jigs to lyrical waltzes, fiery reels and happy hopsas, plus the exotic "Sønderhoning" dance tunes from the famous Island of Fanø. An unforgettable live experience spiced up with humor and stories from their many years on the road. Gangspil have toured intensively and played more than 120 shows in North America since 2015! - as well as a good number in other parts of the world. The group has become a well-known name in trad- and folk circles both home in Scandinavia and abroad. In 2016 they received the "Tradition Award" at the Danish Music Awards (Danish Grammy!)
Arbutus Folk School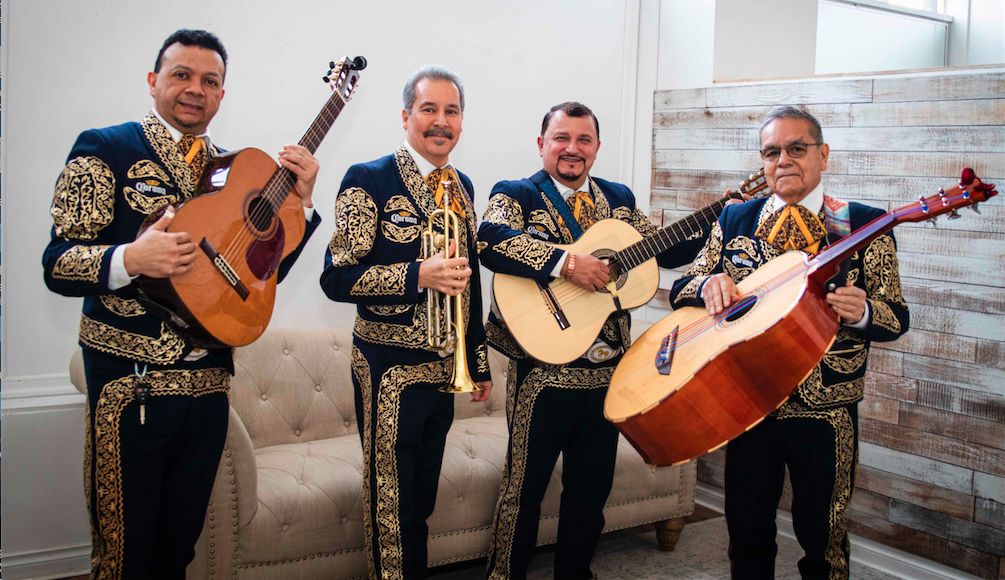 Mariachi Mexico
Mariachi Music
This exciting ensemble brings you the heart and soul of Mexico. Their wide repertoire of regional Mexican music include classic rancheras to Veracruzan huapangos. Romantic boleros to lively polkas, beautiful waltz's and much more. You'll experience diverse and traditional instruments including guitar, trumpet, guitarrón and accordion coupled with authentic vocals performed in the Mariachi style. The groups founder and music director, Bobby Medina, is originally from East Los Angeles CA and performs on Trumpet and accordion and adds background vocals. Guitarist/ lead vocalist Juan Carlos Cadena is originally from Reynosa Tamaulipas Mexico. Juan Manuel Barco is originally from Coal Mine TX and performs on guitarrón and vocals. Mario Hernandez comes from Veracruz Mexico and performs on guitar and vocals.
Arbutus Folk School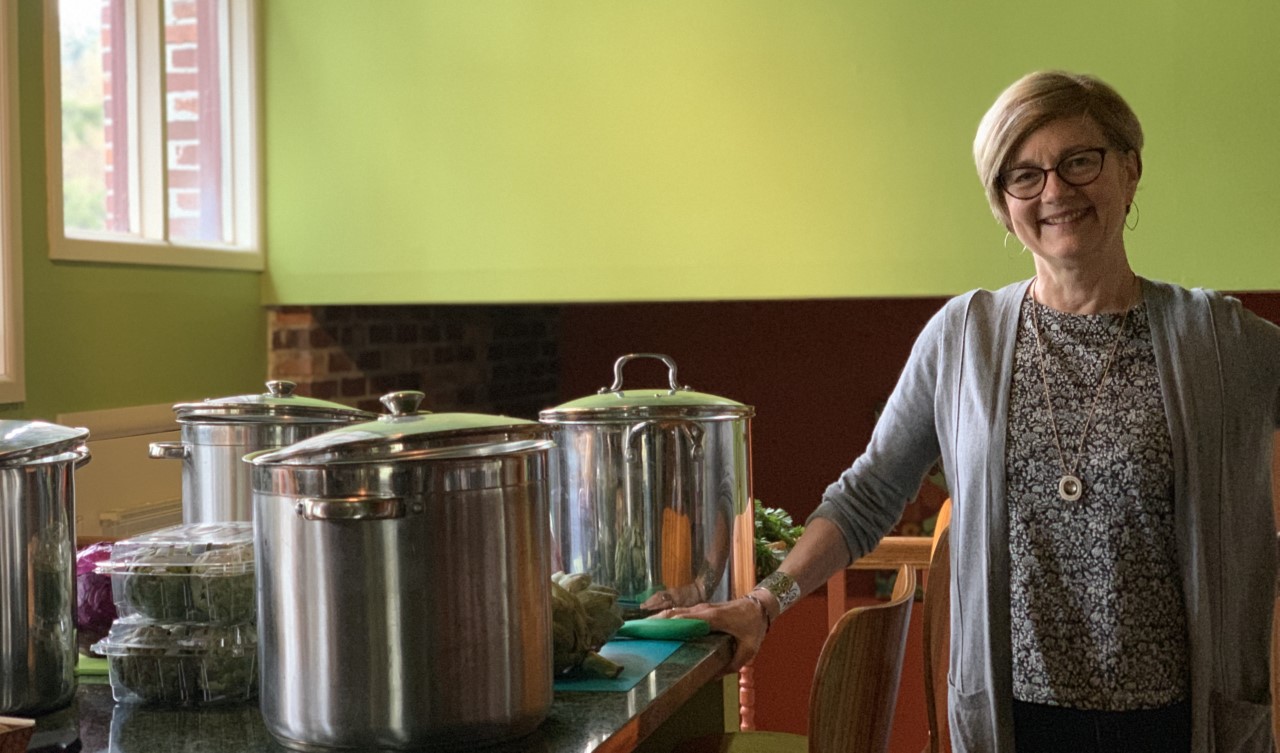 Marja Eloheimo
Dye Traditions of Finland and the Sámi
Marja Eloheimo is a Finnish-American educator, artist, and writer with Sámi ancestry, and is the owner of I Found the Colors, SPC. Marja holds a Ph.D. in environmental anthropology from the University of Washington and an M.A. in arts and psychology from Antioch University. She has explored and taught people-plant relationships (ethnobotany) at The Evergreen State College in Olympia, Washington for over 25 years. After decades of interest in plants as medicine, Marja has fallen in love with creating color from plants through the art of natural dyeing.
Arbutus Folk School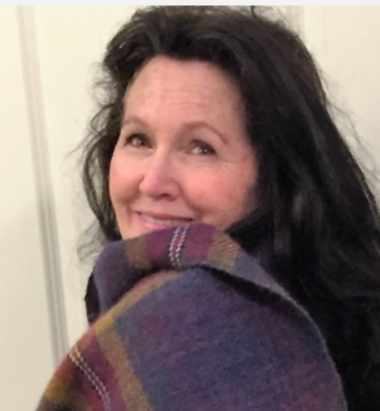 Anne Carroll Gilmour
Scottish Waulking
Anne Carroll Gilmour began learning about traditional Waulking songs and methods as a child at her grandfather's knee, and with Scottish Master weaver & tradition bearer Norman Kennedy. The weft yarn for the cloth being waulked in her workshops was homegrown and handspun from Anne's flock of Romney/Corriedale cross sheep, and the cloth is woven by Anne at her home in Ridgefield, WA.
Arbutus Folk School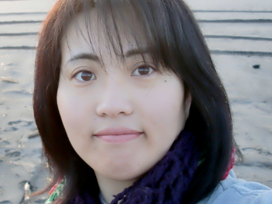 Chiyo Sanada
Japanese Calligraphy
As an artist, Chiyo's passion has always been Japanese Calligraphy (Shodo). Shodo is essentially an art of movement, using ink, brush and paper to express thoughts and emotions in characters. With complete focus, Chiyo imbues each brushstroke of the Japanese characters or "kanji" with meaning, power and rhythm. Chiyo's goal is to make connections with people from all over the world through her art. Though her primary audience is unfamiliar with Japanese characters, she is known for using color, texture and line to successfully convey emotions and concepts through her art so others can intuitively sense its meaning. Chiyo is also known for bringing calligraphy "off the page and onto the stage," with her live calligraphy demonstrations — often performed in conjunction with other Japanese art forms. She has performed with Taiko drummers, "Noh" dancers and Koto players. These dynamic performances result in lasting artworks that reflect and expand on the work of the other performers. Originally from Hiroshima, Japan, Chiyo began training in Japanese calligraphy at age seven. She started teaching Japanese calligraphy after graduating from Hiroshima Bunkyo Women's University in 1995 with a teaching certificate and a degree in Japanese calligraphy. Chiyo regularly shows her work in art exhibitions throughout the Pacific Northwest.
Arbutus Folk School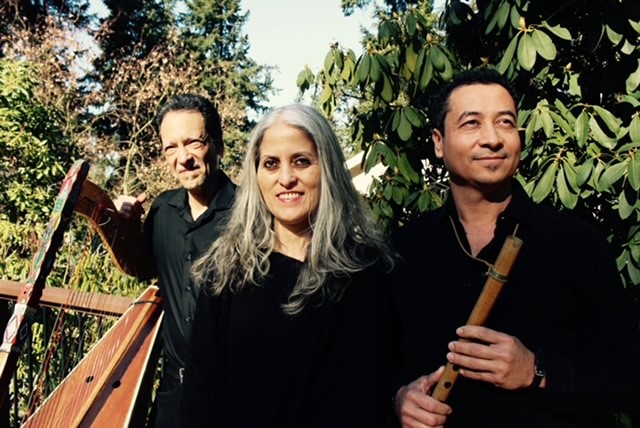 Sin Fronteras
Latin American Folk Music: Canto Nuevo
Based in Seattle, the Sin Fronteras band is comprised of musicians Patricia Mazuela, Abel Rocha, and Diego Coy. Rocha is a Mexican-born vocalist interpreter of son jarocho music and player of the Venezuelan harp and cuatro, the quinta huapanguera, and the guitar. His sound is influenced by Andean, mestizo, and criollo rhythms. Diego Coy, born in Santiago de Cali, Colombia, plays the quena, quenacho, and the zampona in addition to other woodwinds and percussion instruments native to countries in the Andean region. He applies jazz improvisation to traditional music in a unique way. Patricia Mazuela is a musician, playback theater director, and event developer hailing originally from Chile and focused on the nueva canción genre and traditional Latin American rhythms.
Arbutus Folk School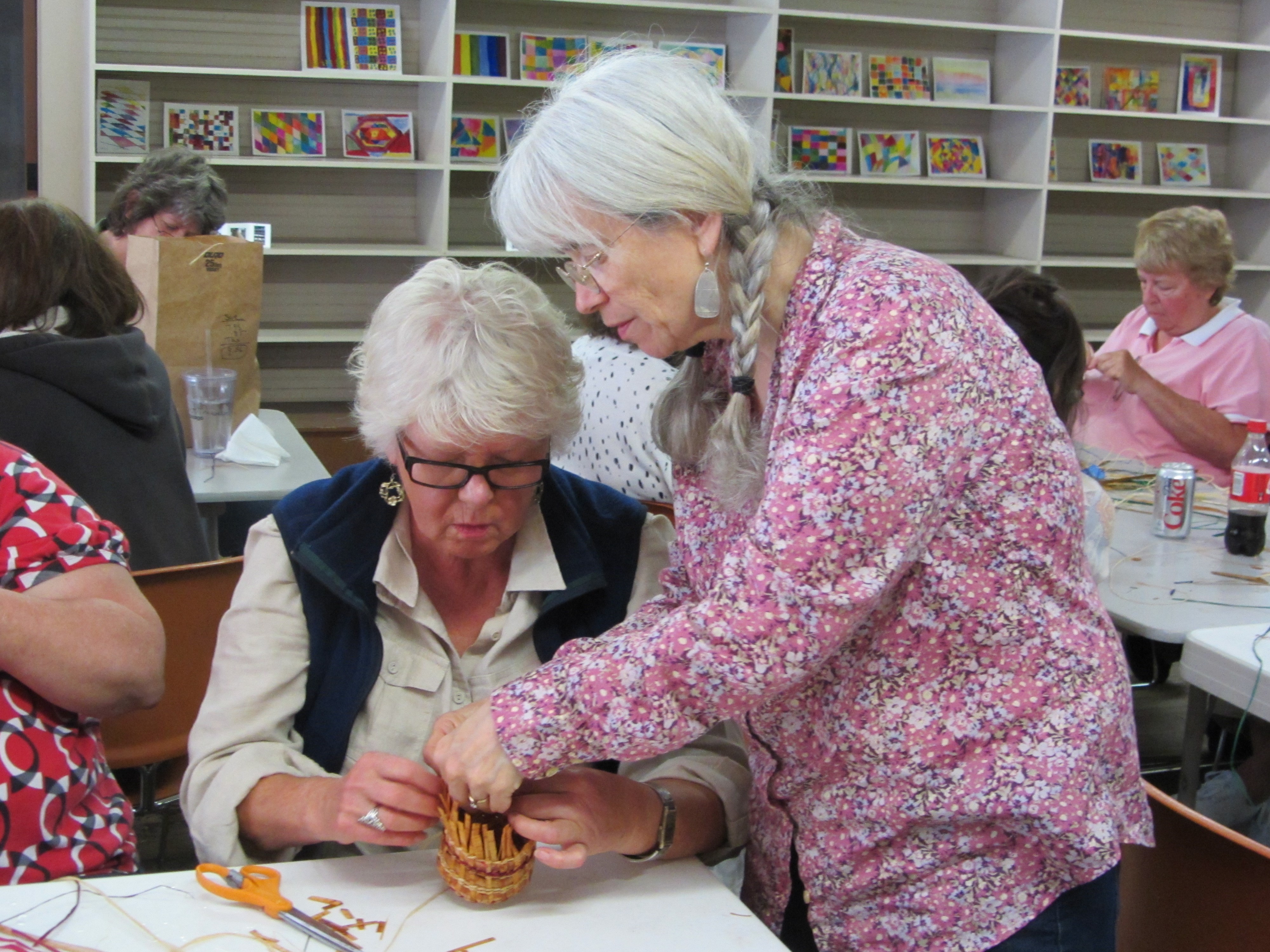 Melissa Peterson
Makah Cedar Bark Baskets
Melissa Peterson is a Makah tribal member living on the Makah reservation and weaving Makah traditional & contemporary basket for 53 years. Melissa collects and processes all of the materials used in her basketry. She has been a cultural arts specialist for 40 years, teaching multiple generations, and shares her knowledge with non-tribal folks interested in Makah basketry as well.
Arbutus Folk School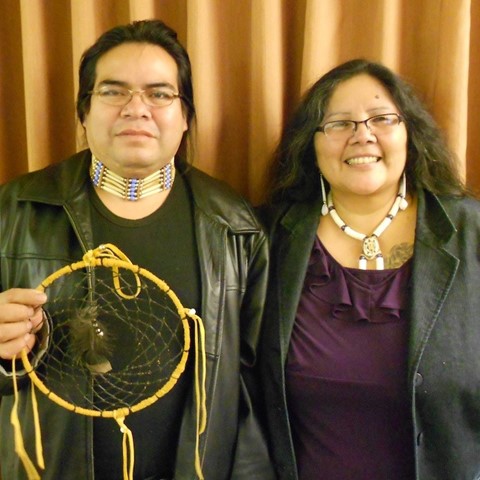 Maria and Victor Godines
Warm Springs Wasco Sewing & Beading
Maria Godines, whose Native American name is Mnuwai Ayat (Kind Woman), has Wasco and Warm Springs tribal roots. She grew up in Portland and now lives on the Warm Springs Reservation in central Oregon. With her beadwork, she expresses both her cultural heritage and her engagement in contemporary design. As a young girl Maria learned basic sewing techniques from her mother, and when she was six years old, Maria began learning the arts of stringing beads, the peyote stitch, flat beadwork, and looming from an older sister. Since 2007, Maria has participated in Tribal Member Art Exhibits at the Museum of Warm Springs and has received awards for her Wasco Shell Side Purse, her Colombia River Replica Wedding Veil, and her beaded jewelry.
Arbutus Folk School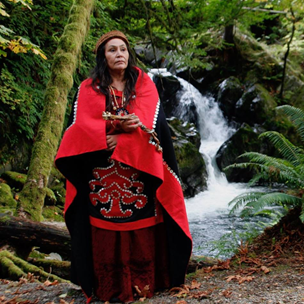 Harvest Moon
Storytelling and Cedar Bark Weaving
Quinault master basketweaver and storyteller Harvest Moon shares about the life, art, and culture of Coastal Salish Natives through song, story, and cedar bark weaving activities. Harvest Moon has been awarded the Washington State Historical Society's Peace and Friendship Award, has served two terms as Washington Commission for the Humanities' Inquiring Mind speaker, and has served as an artist with the Seattle Arts Commission, Bainbridge Island Arts and Humanities, and Young Audiences. Learn more at https://iamharvestmoon.com.
Arbutus Folk School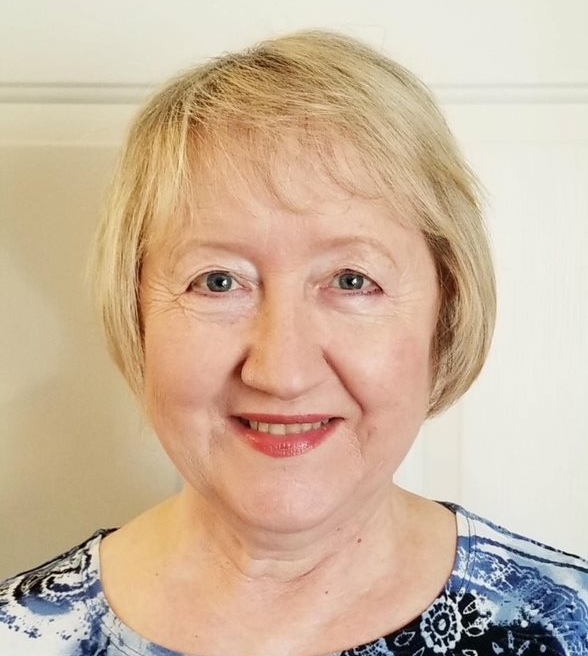 Daniela Sipkova Mahoney
Ukrainian Pysanky
Daniela Šipková Mahoney was born in Prague where she studied international business and foreign languages. She came to the U.S. in 1982. Daniela cherishes her Czech heritage and has developed educational programs emphasizing preservation of cultural crafts. Every year Daniela travels to U.S. Czech communities to offer classes and lectures on
egg art, paper crafts, glass bead projects and fiber arts inspired by Czech customs and traditions. Daniela holds a master's degree in geriatric social work from Portland State University.
Arbutus Folk School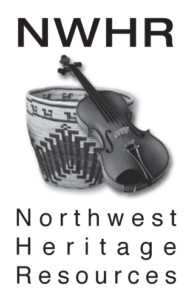 Thank you to Northwest Heritage Resources for supporting folk and traditional arts programming at Arbutus Folk School.
Northwest Heritage Resources is a non-profit organization first established in Washington state in 1995.  Its mission is to conserve cultural heritage and to present, promote, preserve and document the diverse cultural traditions of the Pacific Northwest.
Read more at http://www.northwestheritageresources.org/