Arbutus Folk School Artists in Residence
Arbutus Folk School offers 8-month residencies for Olympia-area artists early in their careers to gain professional skills, build up their body of work, and develop their craft through access to space, equipment, and an artistic community. Artists in Residence support our studio operations, have 24/7 access to our downtown Olympia facility, and have the opportunity to create on-site exhibitions, events, and sales to showcase their work to the public. 
Current residency opportunities at Arbutus Folk School are focused in ceramics, woodworking, and fiber arts. All interested artists over the age of 18 are eligible and highly encouraged to apply to our residency programs. We prioritize applications from BIPOC and LGBTQ artists, along with artists who have limited access to studio space and equipment.  Reach out to our staff with questions and curiosity at info@arbutusfolkschool.org.
Note: Our woodworking and fiber arts residencies use fully-equipped school facilities as their work-space and must share these spaces with woodworking and fiber arts class schedules. Residency models and expectations are highly flexible for these positions. Applications are accepted on a rolling basis, and artists interested in these opportunities should connect with us to learn more. Note: Fiber arts residencies are designed for spinners and weavers, and not ideal for sewing.
Unlike the fiber and woodworking residencies, which occur in spaces shared intermittently with the public, the ceramics artist-in-residence is offered a private artist's loft above our ceramics studio. As such, our ceramics residency is a more formalized volunteer-exchange requiring that the artist will spend time both creating work and supporting the operations of the school. Learn more about the expectations of this position by reviewing our sample ceramics artist-in-residence agreement here. Resident artists in ceramics should expect to spend a minimum of 15 hours per week on the residency experience, from art-making to studio chores. Please also note that our Ceramics AIR loft is only accessible by steep stairs with no available elevator, and that required ceramics studio chores can entail lifting up to 50 pounds.
Ceramics AIR position: Filled. Start date for next AIR will be early 2024, with a more specific timeline to be posted ASAP. This represents a delay in our usual residency cycle, and we appreciate your patience. Inquiries welcome anytime!
Fiber Arts AIR position: Filled. Please inquire if interested in a future residency.
Woodworking AIR position: Filled. Please inquire if interested in a future residency.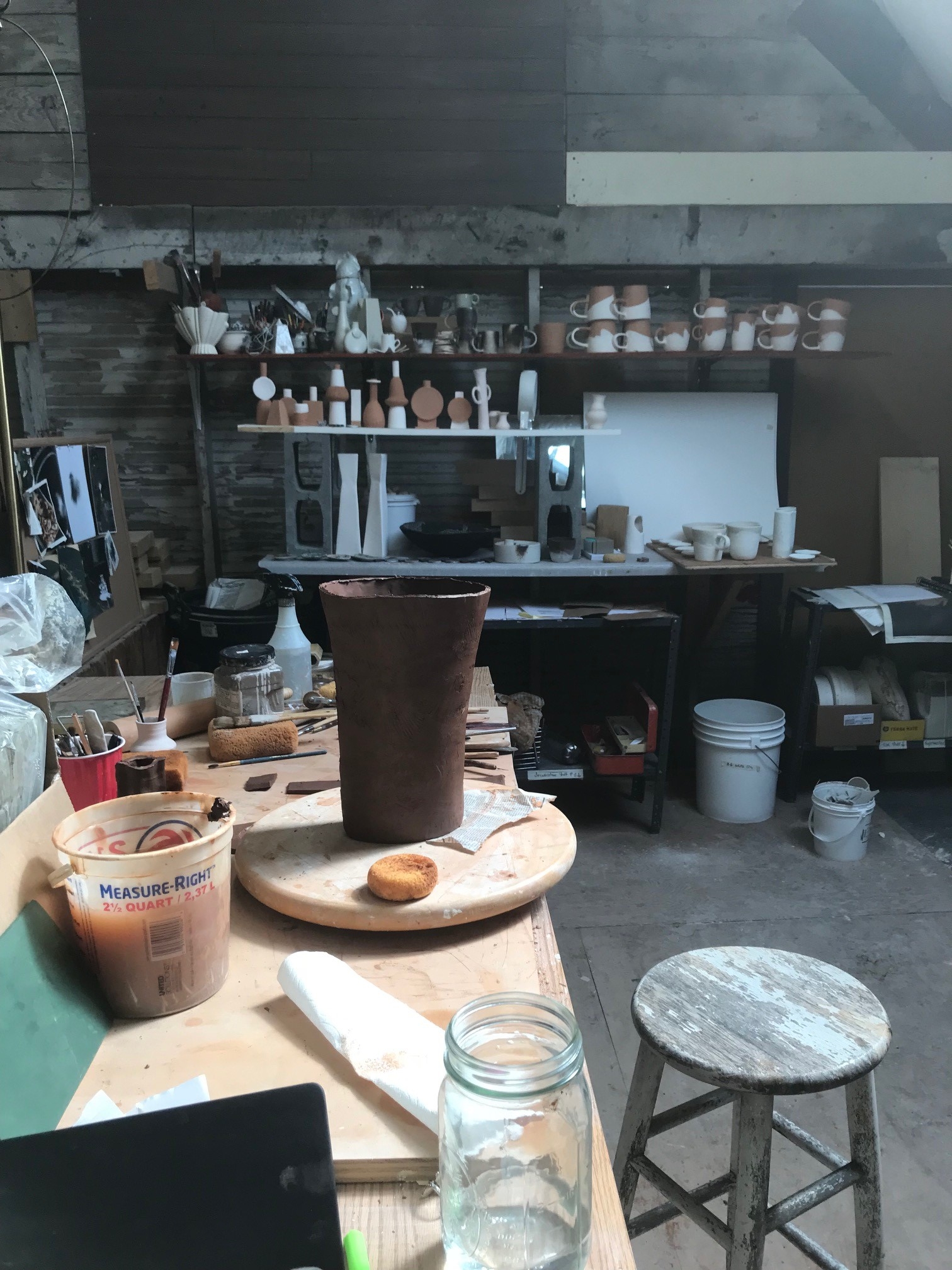 Rhea Moon

Irene Weber

Elizabeth Mauro

Kelsey Magnuson

Hyung Mo Chu

Eva Leach

Lindsey Warner

Angelina Canepa

Natalie Coblentz

Francis Fong

August Davis

Claire Muehleisen

Andritta Bernstein

Eric Cannizzaro